Paul Whitehead CF '13
October 9, 2017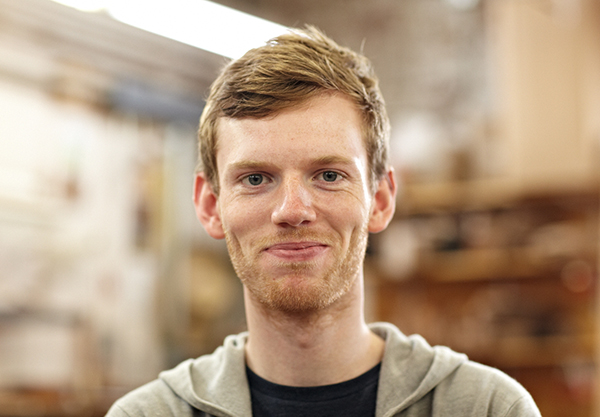 Before I made the move across the pond to attend NBSS, I worked at a High School as a workshop technician for three years. I maintained machinery, cut stock for projects, assist teachers during lessons and give advice to students about their projects – it was a very creative atmosphere.
One of the benefits was having my own fully equipped workshop. After hours, I was able to pursue my own interest in woodworking by practicing hand tool skills and making furniture.
I first heard of NBSS through a podcast with alumni Tommy MacDonald. In the episode, he gave a glimpse of the life at NBSS. Studying abroad in a vibrant city like Boston seemed like it would be a lot of fun, and that has proven to be the case. As I was on an M1 student visa and couldn't legally work, I had a lot of free time to explore Boston on my bike. There's a good music scene in Boston, so there are always shows to go to and a decent nightlife.
To students considering furniture making, I say: Whatever it is you do, go at your own pace and don't settle for 'okay' results. Strive for the work you do to be the best you're able. I think if everyone takes that approach the results really show.