Pell Yes! A New NBSS Scholarship Program
April 5, 2019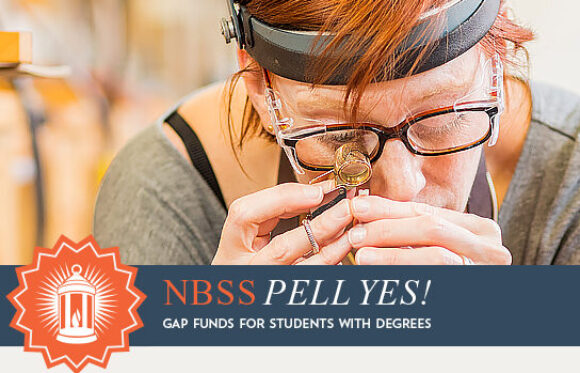 NBSS is dedicated to helping students afford the cost of your education, and we are proud to announce our newest scholarship program, designed to address a unique financial challenge faced by many of our students.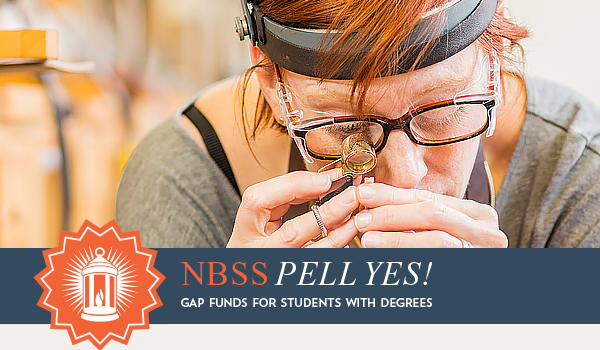 Many non-traditional students and career changers come to NBSS already having earned a bachelor's degree. Because federal rules prohibit holders of a bachelor's degree from receiving a Federal Pell Grant, a valuable financial aid resource has been unavailable to some NBSS students. Pell Yes!—our new institutional Pell Grant replacement program—makes up to $6,845 in individual funding available to need-qualified applicants every year.
This gift replicates the Federal Pell Grant, and is just one of many types of aid NBSS offers. In addition, we provide over $700k in School grants to students each year, making an education at America's first trade school more affordable than ever. Learn more about all of our funding options.
Questions?
Contact Jamie Dergay, Director of Financial Aid, at jdergay@nbss.edu or 617.227.0155 x115. Office hours are Monday, Wednesday, and Friday from 8:30 am – 5:00 pm.
---
Want to discover the types of aid for which you're qualified? All it takes is a few steps:
Complete a FAFSA application. Use our school code, 015527.
NBSS Scholarship consideration is automatic once you have completed the FAFSA.
Apply to your Full-Time program and/or finish your Admissions Requirements. Your aid package will be provided after acceptance to NBSS.
Search for private scholarships. A range of options are available to qualified students.