Peter Feinman CA '83
October 13, 2017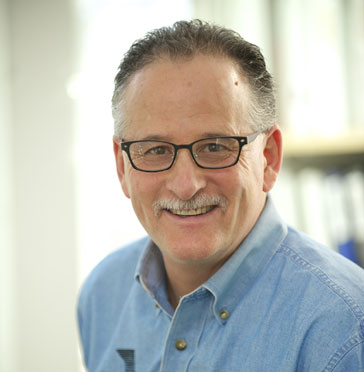 Peter Feinmann created his career path by artfully combining a proclivity and a passion. North Bennet Street School provided the critical link.
A self proclaimed organizer in the neighborhood where he grew up, he attended Trinity College and developed a love for architecture and the ability to think critically. A serendipitous request from a friend to substitute for an injured construction worker introduced Peter to the industry. To progress in the field, he realized he needed to master the craft of carpentry.
North Bennet Street School, with its accelerated and targeted curriculum, provided the perfect solution. After graduating in 1983, Peter became a project manager for a condominium developer in the Lexington area and discovered his true calling—that of construction management. He left the developer in 1987 when he founded Feinmann, Inc., a residential design/build firm.
In honor of his accomplishments, Peter received the NBSS Distinguished Alumni Award in 2008. He maintains his bond with NBSS and has advocated for the school since his days at the bench, serving on the Committee of Overseers, as Annual Evening of Craft Past Chair, and currently as a Program Advisor.
NBSS's mission resonates strongly with me and I want to support the school as it trains more talented craftspeople in Massachusetts and beyond.