Remembering Alex Krutsky
October 26, 2020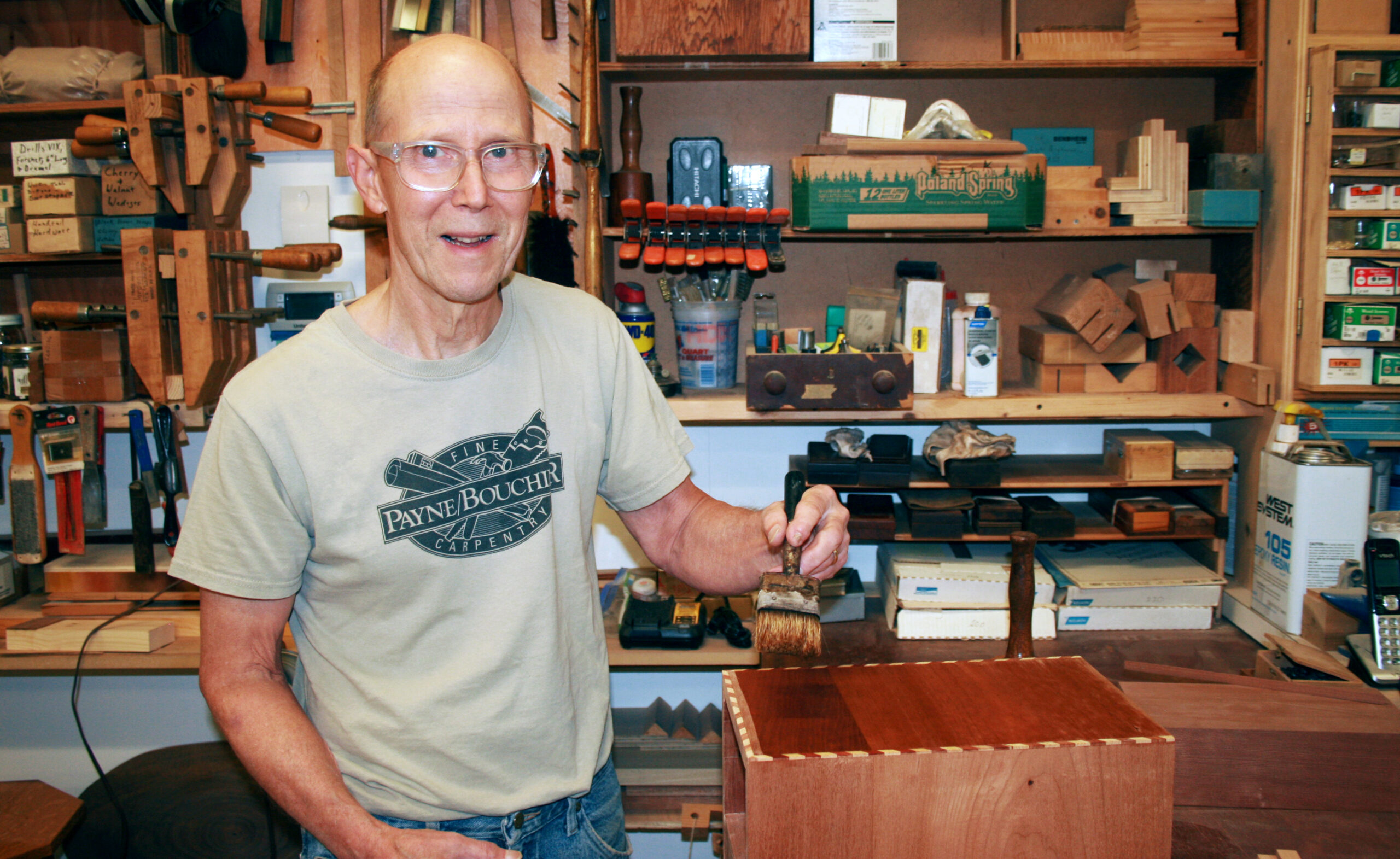 Alex Krutsky, a Cabinet & Furniture Making graduate from 1981 and long-time Instructor, passed away in early October after a lengthy illness. Alex was a valued member of the NBSS and wider community as a teacher, furniture maker, mentor, colleague, shop mate, and friend.
Alex began his 32-year relationship with NBSS as a student who hailed from Pennsylvania, where he had been woodworking and building houses. He studied under George Fullerton and Phil Lowe and after graduating joined Fort Point Cabinetmakers, a cooperative woodworking shop that includes many of Alex's fellow alumni. While there, he built what would become a successful furniture commission business for a varied clientele, both private and commercial. Alex began teaching part-time in the Cabinet & Furniture Making program in 1985, while still maintaining his business.
As an instructor, Alex was always supportive of students' efforts, generous with his time and knowledge, and humble about his abilities. With his gentle guidance and quick wit, he ushered a multitude of students through turning lessons, glue ups, and machine maintenance. His impact as a mentor cannot be measured, and he will be dearly missed by those of us who were fortunate enough to know him.
View images of Alex through the years below.