Remembering Sally McIntosh
January 9, 2023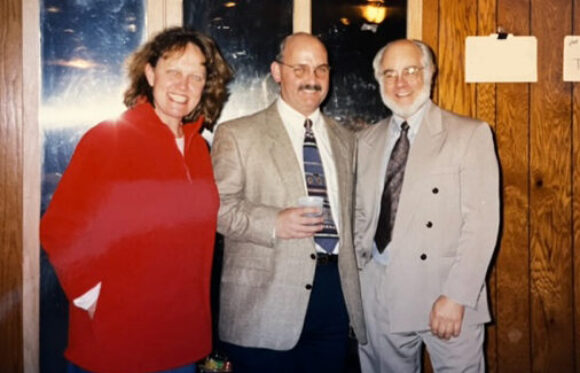 We at North Bennet Street School are deeply saddened to share news of the passing of Sally McIntosh, a former NBSS Director of Student Services from 1981 to 1989. 
Sally was an invaluable part of the School's administration during a key period of growth, helping in the journey to achieve official accreditation as a trade school. She spearheaded a number of opportunities for students to display their work throughout eastern Massachusetts, including during our centennial celebration in 1985, and contributed greatly to broadening the School's reach.
NBSS Associate Director Emeritus Walter McDonald remembers his colleague and friend Sally fondly. He says, "Throughout her tenure, students saw her as a sympathetic and generous adviser, and she helped many students succeed and complete their work. As Sally wrote to me a few years ago, these were 'golden years at the School' where together as a staff we assembled programs that have lasted until now."

Our condolences to Sally's family, and she will be sincerely missed by those who knew her. Read more about Sally and her rich, full life in the arts.
---
Image above: Sally McIntosh (left), former Locksmithing instructor Jack Hobin, and Executive Director Emeritus Tim Williams at an NBSS gathering in 1997, celebrating the 25-year tenure of Associate Director Walter McDonald.