Remembering Upholsterer Joseph Karagezian
February 8, 2021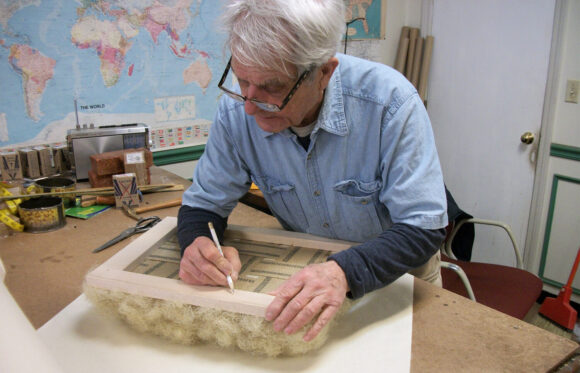 We were saddened to hear that master upholsterer and longtime NBSS guest instructor Joseph Karagezian recently passed away. Joseph often visited the School to teach upholstery workshops to Cabinet & Furniture Making students in their later semesters, helping them to complete chairs and footstools.
Traditionally trained in France, Joseph owned and operated Pioneer Upholstery for over 65 years, starting out in Salem and then moving the business to Peabody. He is held in high regard by many for his traditional upholstery work for private clients, as well as for museums. He was also the Cabinet & Furniture Making program's go-to upholstery expert for an important past project, reproducing period furniture for the Old State House.
Cabinet & Furniture Making Department Head Dan Faia CF '94 said of him, "Joseph went out of his way to help our students, consulting, teaching, and mentoring, without accepting payment." His contributions to his field and our community are many, and his generosity and talent will be missed by all.