Reproducing Emily Dickinson's Furniture: Featured in Woodworker's Journal
August 16, 2019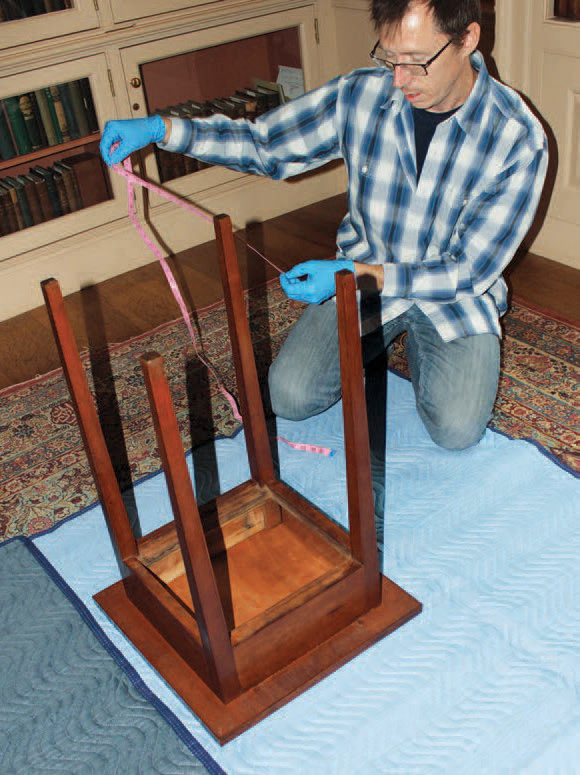 Our Cabinet & Furniture Making students craft new pieces of furniture using historic designs as their guide, but every once in a while, they are given the opportunity to recreate an exact replica of a historic piece.
In 2013, two then-current students were asked reproduce the writing desk and chest of drawers used by renowned poet Emily Dickinson for the Emily Dickinson Museum, based on originals in Harvard University's Houghton Library collections. Woodworker's Journal revisited the story in their March/April 2019 issue, relating this one-of-a-kind opportunity for Cabinet & Furniture Making graduates Boyd Allen CF '13 and Caleb Schultz CF '13.
Our faculty have previously been called upon for similar interpretive museum projects, including recreating Ralph Waldo Emerson's writing-arm Windsor chair and Henry David Thoreau's writing desk.
This project involved extensive research and measurement of the original pieces (which were concurrently being conserved) and construction of the replicas, including wood sourcing, joinery, veneering, and finishing.
The article begins:
"What is it like to reproduce a significant historical piece of furniture? What if it once belonged to an internationally known figure? Woodworkers Boyd Allen and Caleb Schultz had that experience. They were asked to reproduce the writing desk and chest of drawers used by the American poet Emily Dickinson.
The originals of the furniture currently reside in Harvard University's Houghton Library in Cambridge, Massachusetts, where Dickinson's distant cousin Gilbert Montague donated them in 1950. The reproduction project began at the behest of the Emily Dickinson Museum, located in Dickinson's family home in Amherst, Massachusetts, through an initial contact with North Bennet Street School (NBSS) in Boston, where Dan Faia CF '94 heads the furniture program.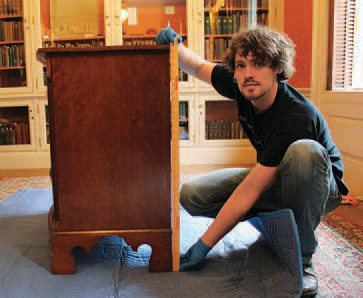 Both Boyd and Caleb attended the Cabinet & Furniture Making program at NBSS, but they had taken different paths to woodworking. For Caleb it was his "grandfather having a small workshop and he taught me a few things." Caleb is now a full-time cabinet and furniture maker.
…Boyd had a different approach. "I had repaired and refurbished furniture most of my life, but finding North Bennet Street School changed everything. I left my career in graphic design to pursue furniture making after discovering the program at an NBSS Open House."
The restored originals of these furniture items can be seen, with other Dickinson family belongings, on Friday afternoon public tours at Harvard's Houghton Library. The reproductions reside at The Emily Dickinson Museum, which also offers a virtual tour of the bedroom where they are placed.
Read the full article from Woodworker's Journal here (pdf).
Copyright Woodworker's Journal and shared with permission.
Read more about the project as it unfolded in 2013 on the Houghton Library's blog.