Sarah Turner: The Next President of NBSS
January 9, 2019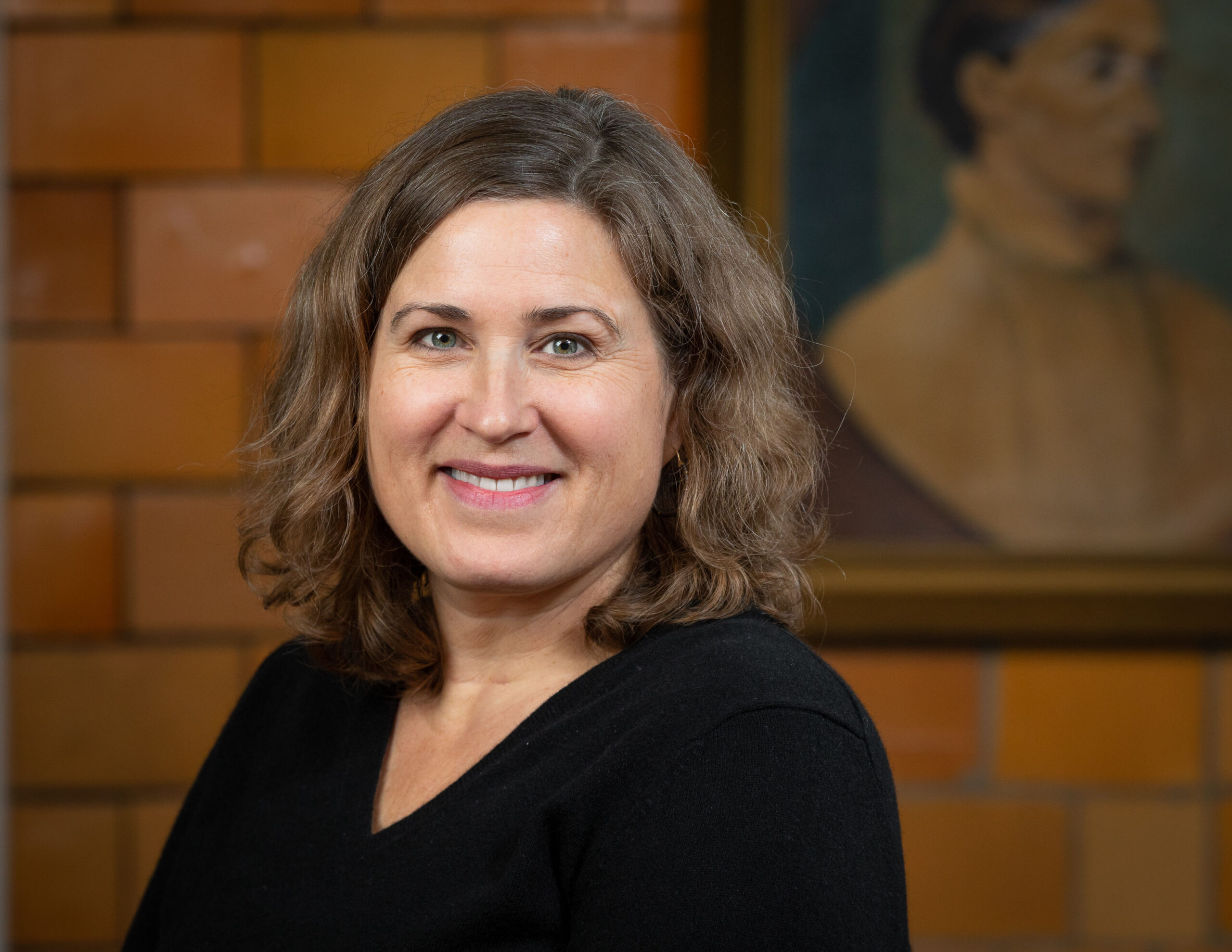 After a rigorous nationwide search, NBSS has found a dynamic, thoughtful leader who can articulate the value of a skills-based education, and build on the institution's 137-year tradition of excellence. We welcome visionary educator and artist Sarah Turner as the next President of North Bennet Street School.
Sarah brings more than 20 years of experience in contemporary craft and design, as an educational leader, instructor, and artist at a number of celebrated institutions, including Cranbrook Academy of Art, Rhode Island School of Design, Oregon College of Art and Craft, and the State University of New York at New Paltz. In addition to her work in education, Sarah has maintained a studio practice rooted in craft. Trained initially in metalsmithing and jewelry, her work has ranged from woodworking to weaving to printmaking – always with a focus on the meanings inherent to objects and materials.
"My heart lies in leadership work; helping studio-craft institutions draw together the contributions of all members to make something unique, useful, and forward-looking," says Sarah. "The strong sense of this, past and present, at North Bennet Street School drew me to the position. I am excited to get started on bringing about new connections and ideas."
Recent Press:
Woodworking Network, July 10, 2019
Forbes, June 18, 2019
Straight Up Conversation with Rick Hess, Education Week, May 16, 2019
WGBH, Under the Radar with Callie Crossley, radio interview with Sarah and Miguel

Gómez-Ibáñez,

Feb. 16, 2019
WHDH TV's Urban Update, TV interview, Feb. 3, 2019
Woodshop News, Jan. 23, 2019
Boston Neighborhood News Network TV interview, Dec. 10, 2018
North End Post-Gazette, Dec. 7, 2018
NorthEndWaterfront.com, Nov. 29, 2018
North End Patch, Nov. 28, 2018
MassNonprofit News, Nov. 22, 2018
Sarah succeeds Miguel Gómez-Ibáñez, the School's first leader to also be a graduate, who will retire in December. Among other accomplishments, during his successful 12-year tenure Miguel secured and led the renovation of the School's new 64,000 sf facility, established multiple strategic partnerships, and oversaw the School's recent $20 million fundraising campaign, which will help to fund $1 million in student scholarships annually.
View the full announcement, including a press release and description of Sarah's impressive background, on the Presidential Announcement page.