Scholarships and Grants for Veterans
November 9, 2020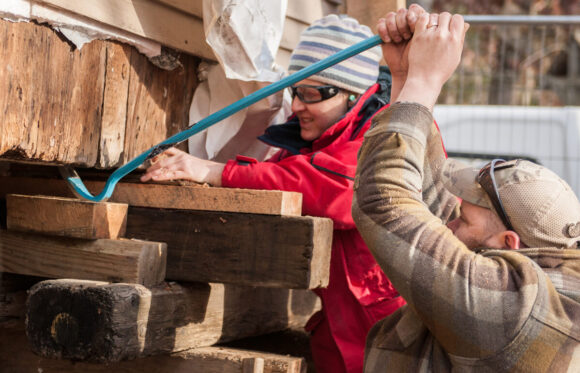 As challenging as military service is, for many veterans the occupational path ahead after separation can be intimidating—especially when it comes to cost. Fortunately, there is help that goes beyond the Post 9/11 GI Bill®.
Here are some important things to know about veteran scholarships and grants.
You have educational options. Most people think their Post 9/11 GI Bill® and other government benefits only apply to a four-year degree. Actually, they can be used for other forms of education, including trade schools that offer diplomas and certificates.
Check your eligibility for other Veterans Affairs (VA) programs. If you have a service-connected disability, you may qualify for the Veteran Readiness and Employment (VR&E) process designed to help qualifying Veterans to obtain employment and/or achieve independent living goals. The process includes an application, eligibility determination, and working with counselors to come up with a plan including any educational requirements.
Look for a Yellow Ribbon School. The VA Yellow Ribbon Program is a partnership between the VA and participating schools to help veterans pay for tuition costs not covered by the Post 9/11 GI Bill®. NBSS is a participant, and additionally offers our own NBSS Yellow Ribbon Program funds to qualified veteran students. To learn more about the NBSS Yellow Ribbon Program, go here.
Consider Pell Grants. While not limited to veterans, Pell Grants are worth looking into. They are not student loans, but funds awarded on the basis of need that do not need to be repaid. To start the application process, you will need to complete the Free Application for Federal Student Aid (FAFSA). (Please note that you will not qualify for a Pell Grant if you already have a bachelor's degree, but don't fret—NBSS offers its own version. See below.)
School-Sponsored Scholarships and Grants. Many schools have built their own scholarship funds to supplement other available financial aid. At NBSS, we've implemented our Pell Yes! program to replicate Pell funds for students who don't qualify because of their degree. NBSS also sponsors a number of other scholarship programs.
National, State, and Local Organizations. There are a number of national organizations that offer veteran scholarships. One is AMVETS (American Veterans). AMVETS also offers Veteranpreneur Business Grants. The Military Order of the Purple Heart sponsors scholarships, including trade school, for Purple Heart recipients, their spouses, children, or grandchildren. Checking with local veterans' organizations will help in researching state and local veteran grant and scholarship opportunities.
With many veteran alumni and a student population where veterans make up nearly 20%, NBSS is dedicated to supporting veterans and their career goals. Learn more about our community and all of your options here.