The Value of Skill-based Training for Locksmiths
November 19, 2014
Hiring well-trained technicians is a win-win for both locksmiths and employers.
Mary Jane was a teacher of the visually impaired, DJ was a loss prevention officer for a department store, Jonathan was a military police officer who served in Iraq and Steve was an officer in the fire department. They came from different backgrounds, what they now have in common is that they are now locksmiths, employed doing what they love.
"If you like working with your hands, solving puzzles, working independently and helping people, you have the skills needed to be a locksmith" says Mary Jane. Locksmithing gave me the skills I needed to begin a new career."
DJ, who runs a successful locksmithing business, says "as a locksmith, no two days are alike. I completed a nine-month program and then briefly worked with another locksmith before opening my own business… It's a timeless profession that is always in demand."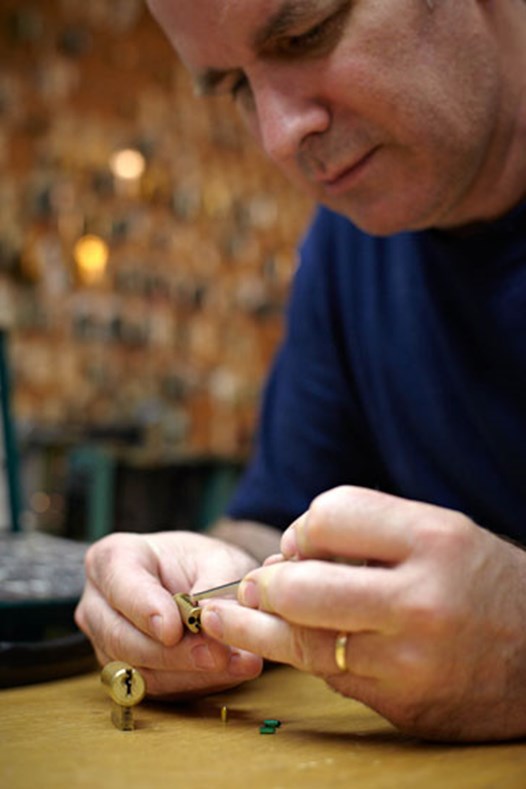 If you are a company or institution seeking to hire a locksmith, consider hiring someone trained in an accredited locksmithing and security technology program. Hiring a fully-trained graduate of North Bennet Street School can save companies money that they might have spent training an unskilled technician. Not only does North Bennet Street School train locksmiths, they help place students in jobs during school giving them valuable on-the-job training.
Job success and satisfaction is extremely high. Not only did 100% of 2014 graduates find employment, NBSS graduate DJ of Dabbs Locks in Medford, Massachusetts says this of his choice to be a locksmith "With Locksmithing, no two days are unlike. It doesn't feel like I go to work every day. I get up and get to do what I want. If you want a hands-on, out-of-the-box career, if you want to problem solve to help people, if you're motivated, then Locksmithing is the way to go."
Learn more about the North Bennet Street School locksmithing program.