Tiny Sculptures, Big Impressions
July 27, 2017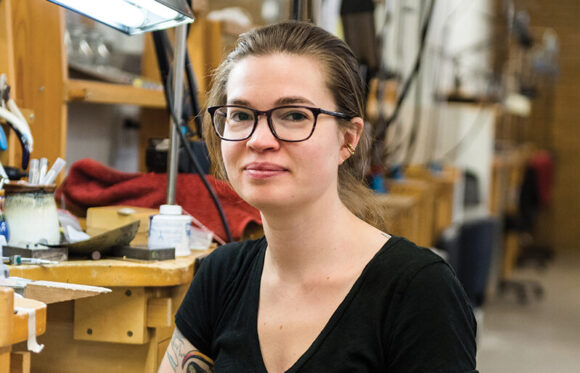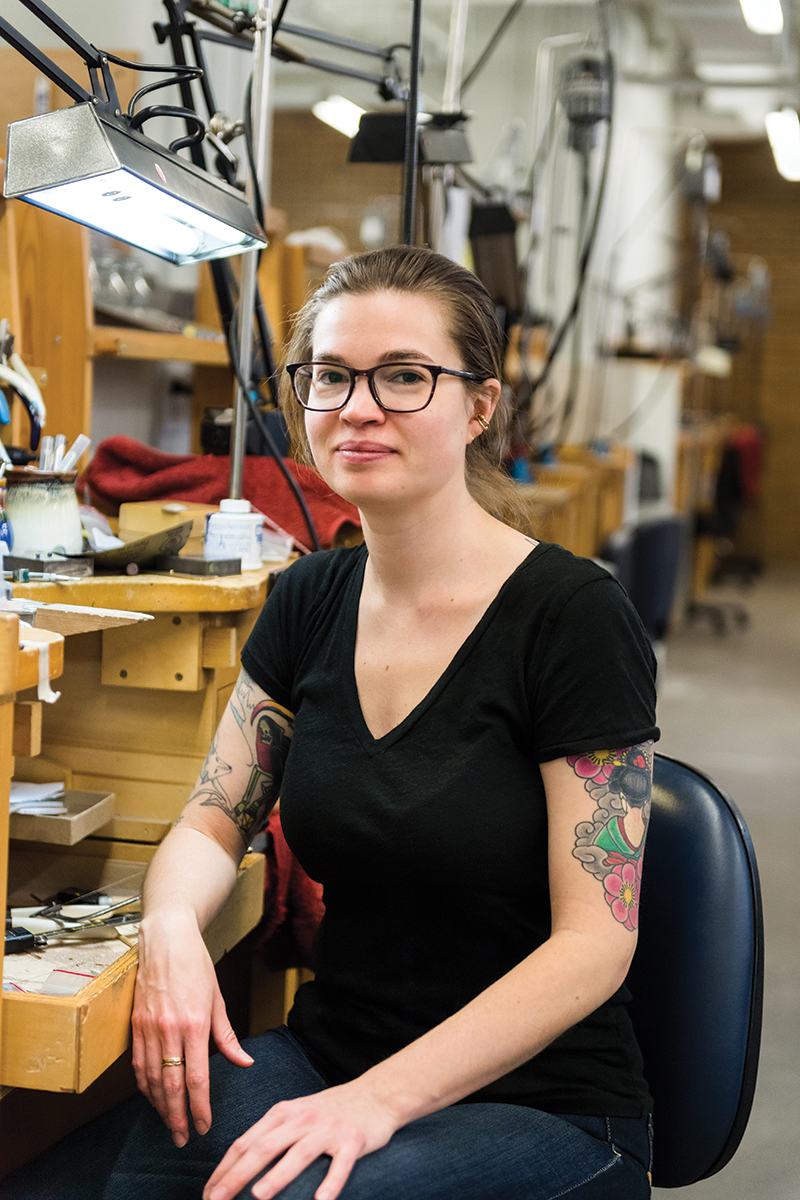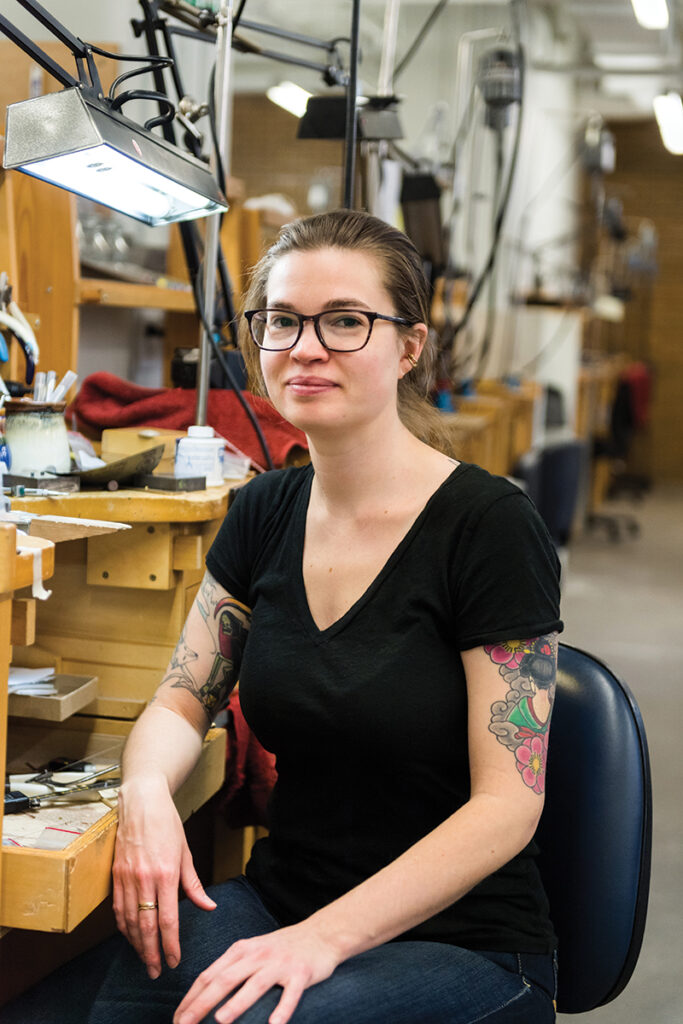 Not long after earning her BFA in Sculpture from Otis College of Art and Design in Los Angeles in 2008, Miranda Harter JM '16 was back home in New York City and working at a jewelry store when she began to realize she wanted more.
"I was doing data entry so I got to unbag and unbox inventory and hold the jewelry, but only so I could enter it into the system. I wasn't feeling entirely satisfied with the work, but, fortunately, multiple things started to come together. My boss said I was creative and anal-retentive enough to be a great jeweler." And more encouragement soon followed.
"A college roommate of mine, Daniel Marquand BB '11, was applying to the School's Bookbinding program at the time, and he told me, 'You're a sculptor who likes to make really tiny things—you should check out NBSS.'" A few years later, Miranda took that advice, and today she is very happy that she did.
"One of the things that frustrated me in art school was the lack of emphasis on excellence and hand skills. The way I looked at it, before you became a painter you had to learn how to copy. At NBSS, you learn how to make jewelry in the way that hundreds of years of craftspeople have made it. I worked harder at NBSS than I ever have in my life. It was fantastic, though, and enormously rewarding."
A first-semester internship at e. scott originals in Somerville earned Miranda the respect of Emily Scott JM '07, and a recommendation that resulted in a full-time job.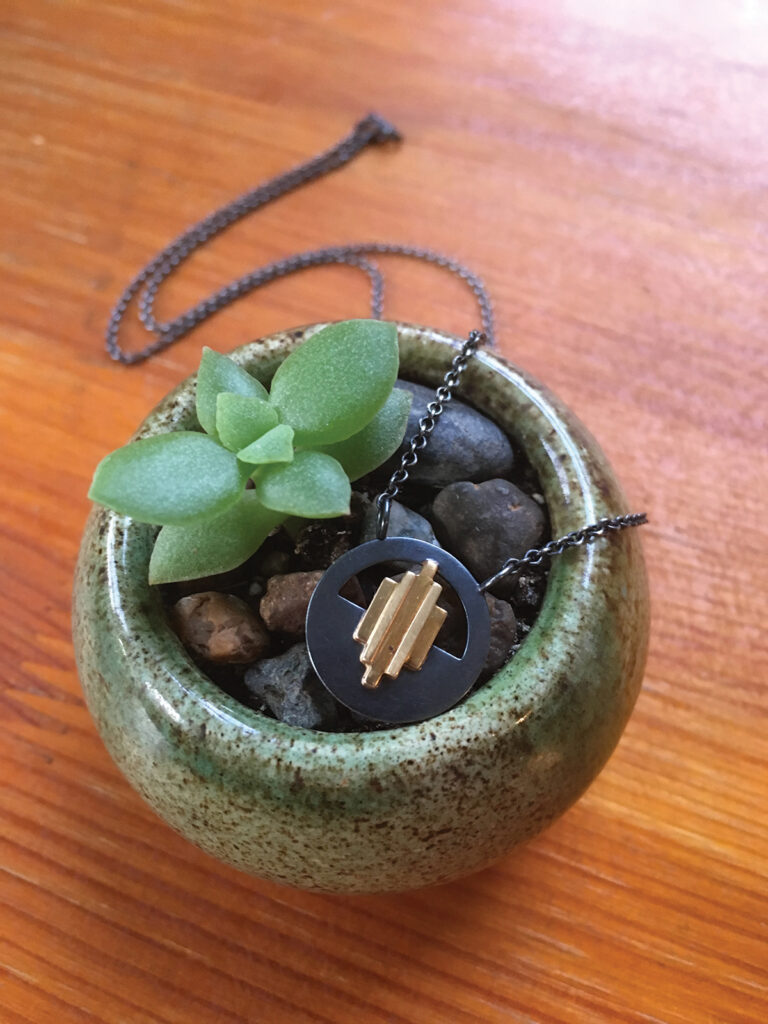 "I'm a jewelry assistant and the bench jeweler for Jade Moran Jewelry, a longtime custom jeweler in Somerville making primarily wedding and engagement rings. I'm just a baby jeweler, but it's great because my boss asks me for my opinion. She is a master model maker—casting in wax—and a wax carver, and I do all the metal work for her."
A self-described "fan" of ancient Egyptian and medieval European jewelry, Miranda is proud to be carrying tradition forward.
"One of the amazing things is just how many of us have a knee-jerk assumption that things are machine made. We walk into Tiffany & Co. and think that the rings and necklaces must have been made by robots. There is 3D CAD, of course, but the vast majority of design is still done by craftsmen, which is very gratifying. And each stone is hand-set, with all the polishing done by hand, too."
"Jewelry making percolated through my mind for a long time as a way to make small pieces of art with large presence. I am very proud of what I do now and I get great satisfaction from it."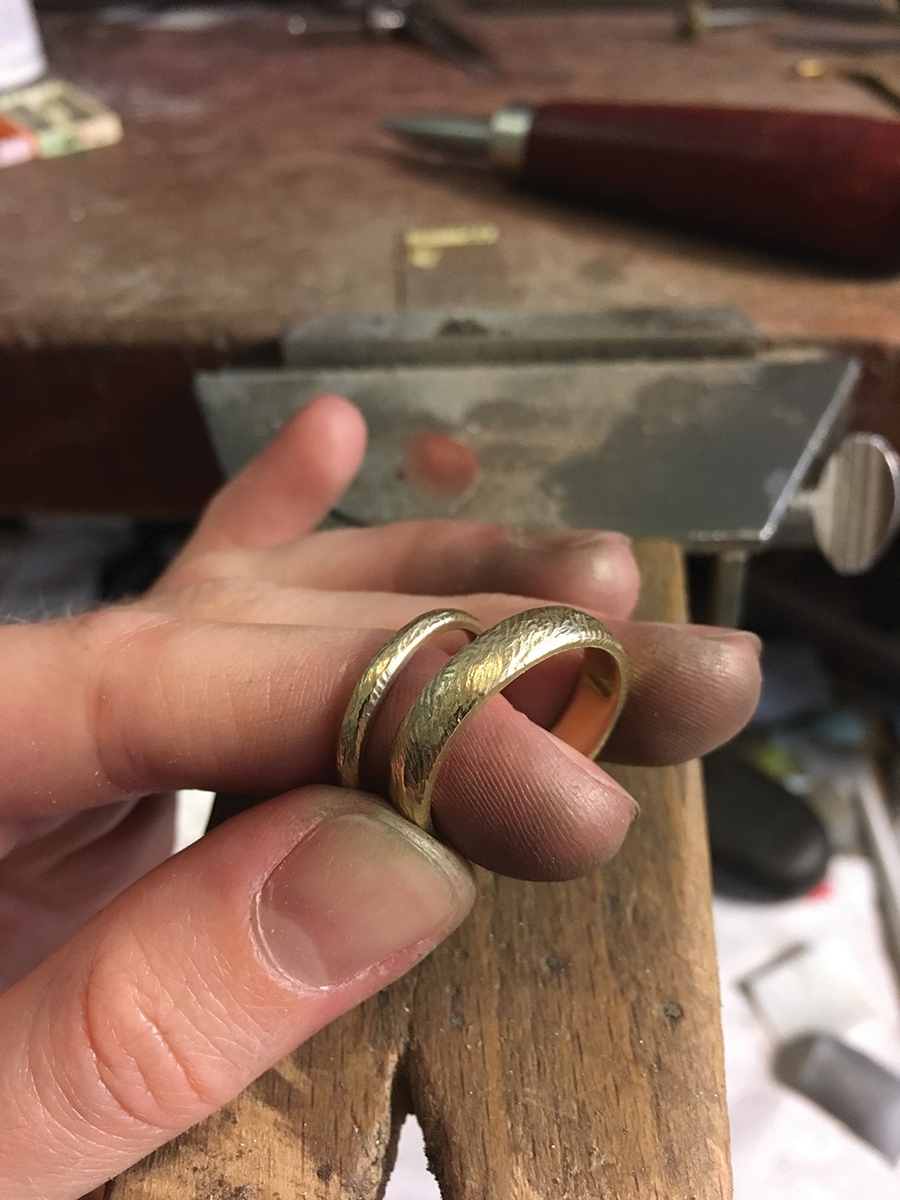 As Miranda sees it, that's a good thing, given the role jewelry plays in people's lives.
"Jewelry is an important way people signal status—like with engagement and wedding rings. Wearing it can become part of someone's identity. As a bench jeweler, I'm often re-forming old jewelry. We just did a piece for a man whose father had worn a pinky ring for his son's whole life. The son wanted to keep the piece, but he knew he would never wear it as a pinky ring so we turned it into a lapel pin. And, in the future, it may become something else again for another generation."
A Somerville resident, Miranda recognizes that she has come full circle in her career.
"In art school, I knew I wanted to make things that would catch your eye like gems. Jewelry making percolated through my mind for a long time as a way to make small pieces of art with large presence. I am very proud of what I do now and I get great satisfaction from it. I love my work, because I know that ring will sit on someone's finger for the rest of his or her life."