Ways to Care For Others (And Yourself) Right Now
April 3, 2020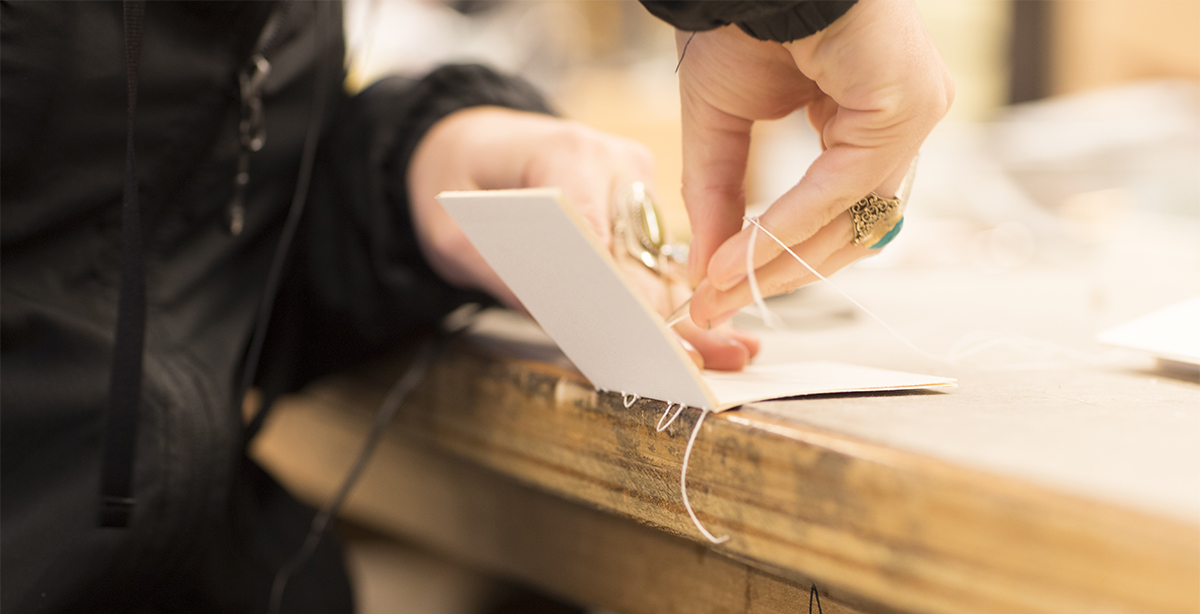 Over the past month, the coronavirus pandemic has suddenly forced schools, organizations, and local businesses across the United States to close their doors, and millions of Americans now confined to their homes. Despite feeling fear and anxiety as our day-to-day lives have been suddenly upended, many of us have also been asking, "How can I help others right now?"
We've compiled a list of ideas here for supporting your community and those you love, whether you want to help get supplies to medical workers on the front lines, are concerned about the future of your local businesses, are missing connection to a creative community, or are struggling to keep yourself and your family engaged with learning.
Help Others in Need
Donate extra protective equipment to local hospitals and medical providers. Many who work in craft and trade stock of the type of personal protective equipment (PPE) needed by medical professionals and in short supply right now – such as masks, face shields, goggles, and gloves. NBSS recently donated the supplies we had on hand. For those in Massachusetts, you can coordinate donations through Massachusetts Life Sciences Emergency Supply Hub.
Make a mask. As personal protective equipment shortages loom in the face of the pandemic, crafters and DIYers are doing their part with homemade face masks—for donation to hospitals, healthcare facilities, and for themselves. Though not a substitute for official PPE, these can at least help from touching one's face. Plus, hands-on work is a great way to keep busy with a meaningful project. National and local craft stores are now distributing kits and patterns to sew face masks.
Give money, if you're able. Organizations and nonprofits that provide services for people in need still have to carry out their missions, even while eliminating or minimizing physical contact. If you have the resources, making a financial donation is one of the best ways to help right now. You can search for food banks in your area through Feeding America, and No Kid Hungry helps fill the gap of free and reduced lunches for kids no longer in school. To support craftspeople in need, CERF+, an artists' safety net, created a COVID-19 Response Fund, as did the Boston Mayor's Office of Art and Culture.
Share relief and resource lists. With the entire country simultaneously plunged into this unprecedented situation, if you're in need, it can be overwhelming trying to figure out where to go for answers. We compiled this list of resources for artisans, and there are similar lists being shared by Boston Helps, National Endowment for the Arts, Kickstarter, and many more.
Support NBSS. Your gift to the NBSS Emergency Fund will help both our students and the School in this moment, while also ensuring we'll continue to thrive in the months ahead.
Support Local Businesses – Safely

Buy a gift card or shop online. Many NBSS alumni are small business owners who are now figuring how to make ends meet. Though many local businesses are temporarily closed or have reduced services, reach out and ask if they offer gift cards or if products can still be ordered online. Some may still be able to take on small commissions that can be safely mailed.
Leave a positive review. If you've had a great experience with a local independent business, artisan, craftsperson, why not share it? Increasing the ratings of a business by leaving 5-stars and good written reviews on Google, Facebook, or Yelp is a huge benefit to any business, as it boosts their online presence.
Promote them on social media. We're all probably spending even more time scrolling through our feeds than ever before. Let your network know which businesses you stand behind and look forward to visiting again when life returns to normal. (And don't forget to follow @nbssboston on Instagram, Facebook, and Twitter, where we will continue to share the many great small businesses of our alumni community.)
Take a Deep Breath, and Connect with Creative Communities
Use social media for good. You've no doubt noticed that instead of going radio silent, most of the content creators you love are still posting engaging content to keep us connected, uplifted, and motivated. If you're looking for ideas, visit our Facebook, Instagram, Twitter, and LinkedIn feeds to take part in making challenges, see what our alumni are up to, stop by for a Wednesday #LunchBreak, or join virtual meetups. Be sure to tag @nbssboston to show us what you're working on!
Log off and read a book instead. We polled our community for book recommendations, and got a flood of suggestions. We compiled them into a selection of books on hands-on work, tools, history, and making beautiful things. Or, check out this list of 11 how-to books for crafting at home.
Don't Stop… Learning
Dive deeper into a book. Check out a collection of books and paired hands-on activities for various age levels from Start with a Book, including a series centered on Builders and Buildings.
There's a wealth of resources out there – even for free. Check out this constantly-growing, massive list of educational resources, including ones offered for free or without a subscription due to school closings.