NBSS Featured on WBUR's Morning Edition
March 23, 2022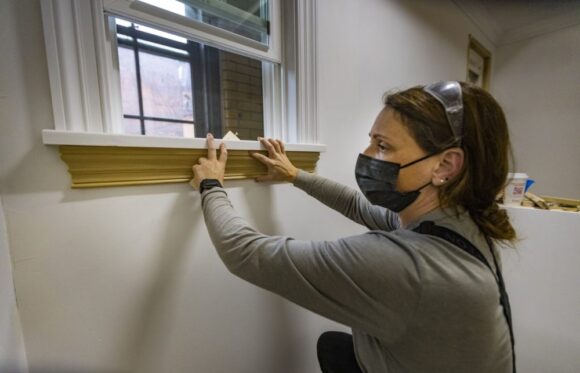 In March 2022, WBUR's Morning Edition visited NBSS, the oldest and first trade school, to explore why millions of Americans are leaving their office jobs for a life in craft. The story was also featured on NPR's Marketplace. Listen to the full segment above.

While here, reporter Simón Ríos interviewed Carpentry student Danielle Chagnon CA '22, who left education after being a math teacher for 15 years, and Piano Technology student Michael Carlin PT '22, who left his stressful job as an immigration lawyer, despite winning a landmark case in the Supreme Court a few years ago.

They also spoke to our President, Sarah Turner—who's been repositioning "the Great Resignation" as "the Great Redirection"—and NBSS Advisor, Kevin McCaskill, who leads vocational programs for Boston Public Schools.