WBUR: Veterans Flock to Boston School For Vocational Training
November 30, 2015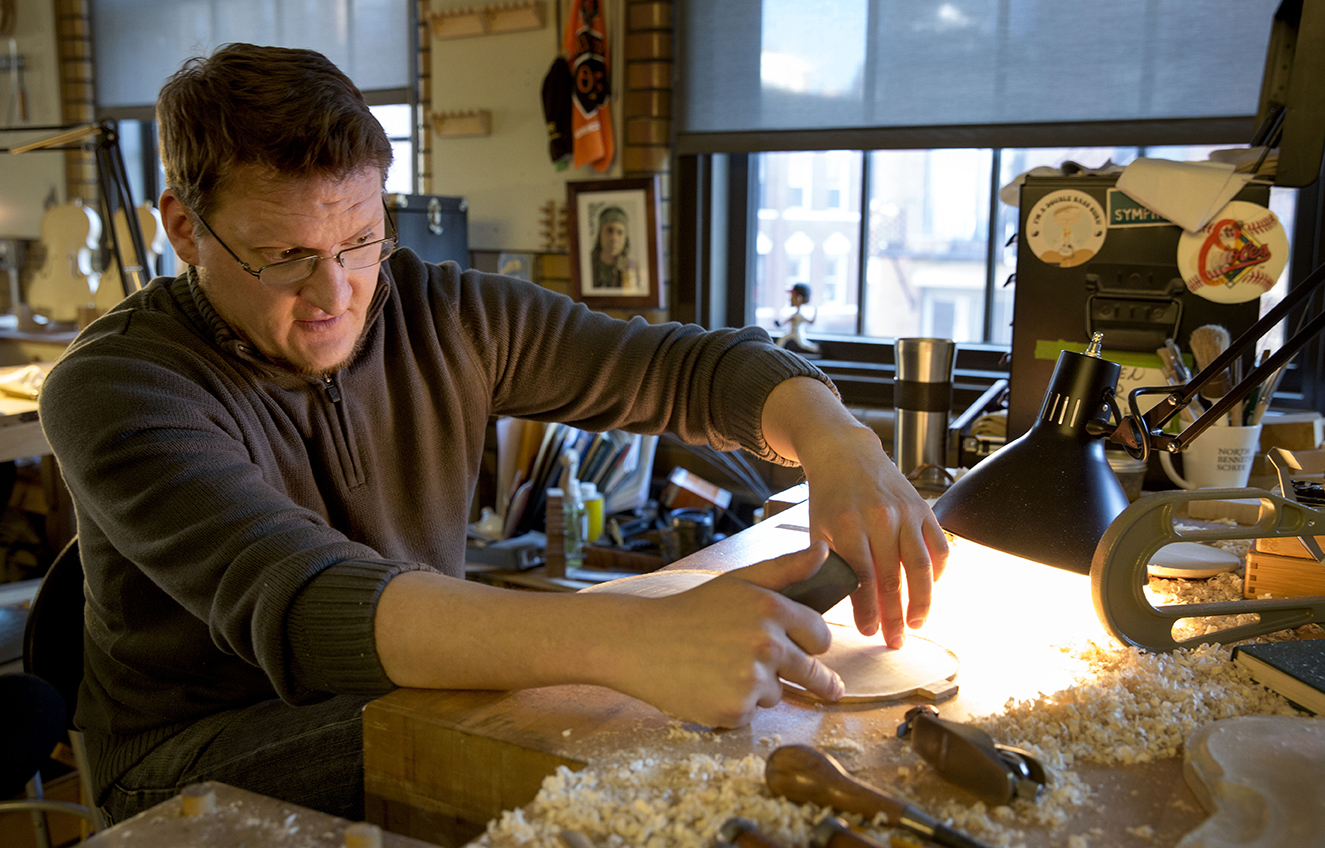 WBUR recently featured the School and its veteran community. The on-air story spoke to the growing need for skilled workers and how qualities that military experience shapes are helpful in the immersive training environment at NBSS. Here's an excerpt:
Veterans now make up 20 percent of the full-time students at NBSS, which describes itself on its website as offering "intensive, hands-on training in traditional trades and fine craftsmanship."
North Bennet Street School is dedicated to the crafts. Its 150 full-time students are enrolled in eight professional programs training for careers in everything from bookbinding to violin-making and repair. And one in five students is a veteran.
"This is a great place for us, because a lot of us are technically minded people that like to use their hands, so we just don't adjust so well to cubicles and the regular workforce," says Brian Worley.
"I had to figure out something else I could do, instead of just sitting there losing my mind, so I started making guitars," Worley says. "I learned from a book how to make acoustic guitars. I made a bunch of guitars, a little over a dozen. They all sounded great. They've all been played and I know where most of them are."
Worley decided he wanted an even bigger challenge: to learn how to make violins.
He says when he first showed up at the school, he had been suffering from anxiety attacks related to post-traumatic stress disorder. He finds that making a violin is a pretty good way to center yourself. He's working on his sixth one, scraping little burs off its surface until they disappear.
"You move very small amounts of material away, and it smooths things out," Worley says.
Click here to listen to the full story "Veterans Flock to Boston School for Vocational Training" on WBUR.