What Are Trade School Careers? The Answer Might Surprise You.
March 16, 2020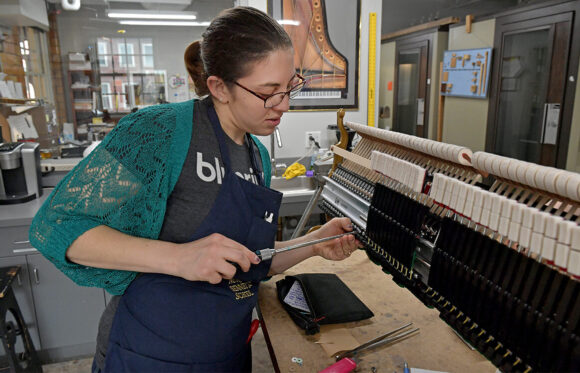 When you hear the words "trade school," what comes to mind? Many of us immediately conjure up visions of plumbers, electricians, and welders, dental hygienists, or airplane mechanics. But, occupations such as these are only one part of the trade school picture.
In fact, the term "trade school" refers to a place of learning that teaches students to succeed in specialized occupations that require considerable skill and experience. Tradespeople, while also commonly referred to as skilled workers are also craftspeople and artisans. When you look around you and consider the objects that surround you—the furniture you're using, the construction of your home, a favorite piece of jewelry or a decorative piece—a specialized tradesperson was likely behind their design and fabrication. In fact, the skilled trades encompass many occupations that span skill and art: think furniture and jewelry makers, bookbinders, luthiers, and finish carpenters.
And, trade schools are somewhat unique in embracing both the past and future in teaching both traditional and modern techniques. Trade schools even go high tech, using computer modeling software to design your home, jewelry, or furniture in advance, or even incorporating technology such as within the evolving security field.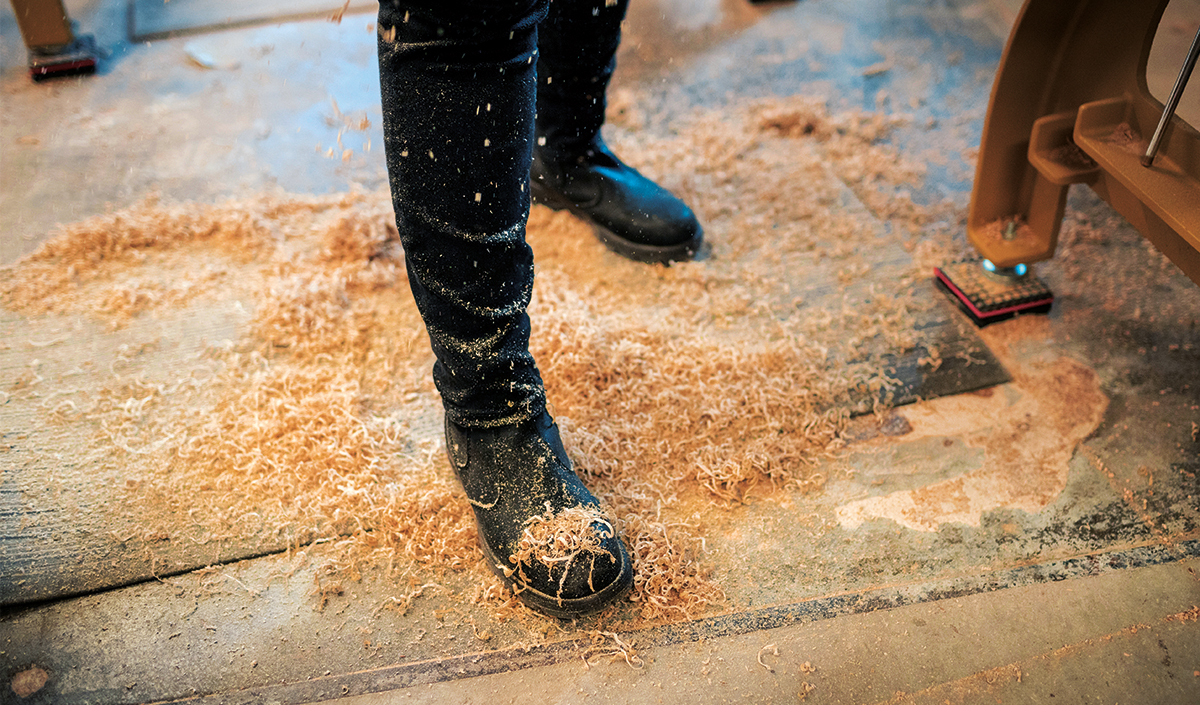 At North Bennet Street School, we are proud to offer trade school programs that go beyond the expected. Our teaching is grounded in Sloyd, a system of training that combines a deep understanding of tools, materials, and process with a thoughtful, careful approach and commitment to excellence. Students who come here not only gain new skills, they often find their personal path to a more fulfilled life. And, you might be surprised to know that our students don't fit a typical mold. They come from around the country of all ages and from diverse backgrounds. What they all do have in common is a desire to explore, think, and create something tangible and lasting.
Consider the following NBSS programs. Can you see yourself in one?
Bookbinding – For those who love the art in beautifully made books, learning how to make and preserve books and other valuable printed materials may be the perfect path to a fulfilling career.
Cabinet and Furniture Making – If you appreciate the graceful lines and unique touches of a well-designed piece of furniture, immersing yourself in the craftsmanship of traditional handmade furniture and tapping into your own creativity may be just the right fit.
Carpentry – Imagine having the skills and knowledge to build a structure from the ground up or re-imagine and renovate an existing structure. Carpenters are the backbone of our building industry, comprising nearly 50% of the total jobs.
Jewelry Making & Repair – Our Jewelry Making & Repair program attracts students who love to express their craft through unique materials, creating timeless and meticulously-crafted jewelry.
Locksmithing & Security Technology – Locksmiths today are experts not only in traditional lock technology but the latest in security devices, and the field is one of ever-increasing demand.
Piano Technology – Graduates of our piano technology program share a passion both for music and the technical and problem-solving skills needed to maintain and preserve beautiful musical instruments.
Preservation Carpentry – Our rich architectural heritage requires stewardship, and NBSS preservation carpentry students are inspired to work with their hands to build, restore, and preserve timeless structures.
Violin Making & Repair – Did you ever marvel at the lines and the unique sound of a beautifully-made violin or viola? We are one of the very few schools in the country that instruct students to build, repair, and restore stringed instruments.
If you've ever let your mind wander in contemplating what else might be out there for you, you owe it to yourself to consider all the skilled trades have to offer. The possibilities may just surprise you.