The "Why" of Furniture Making
May 16, 2022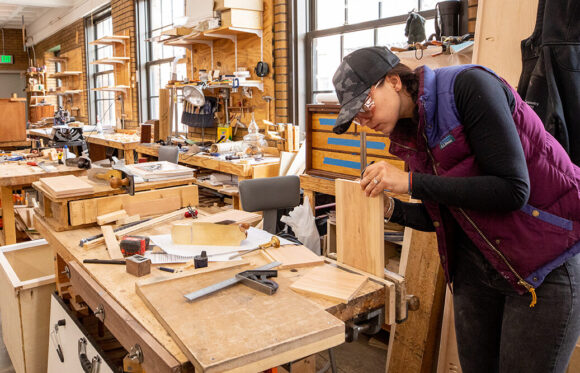 Have you ever been stopped in your tracks by an exceptional piece of handmade wood furniture? From construction and function to design and embellishment, some pieces have a grace and beauty that transcends time and place. They tell a story, not just of those who owned and cherished it, but of the maker who conceived and created it.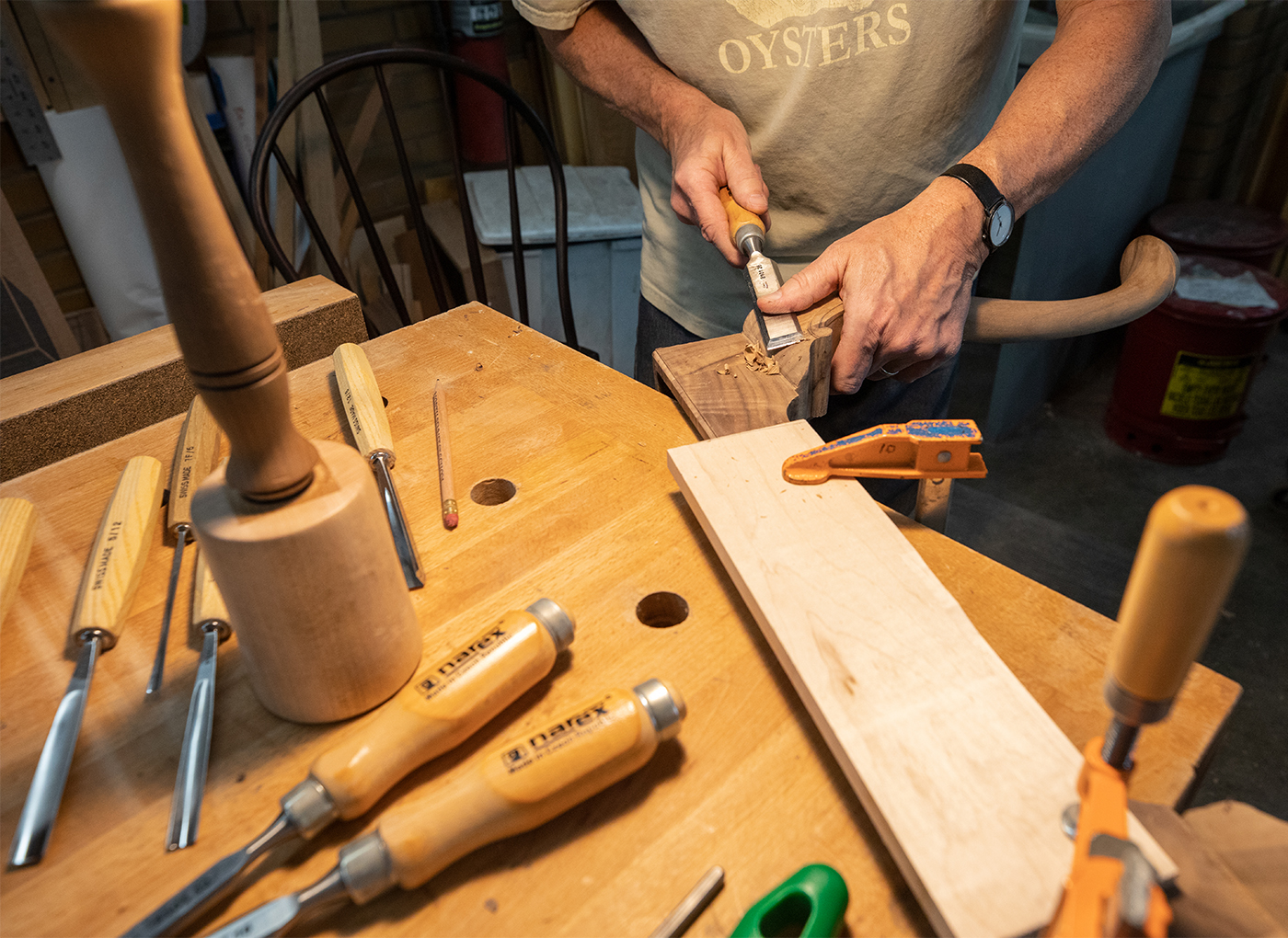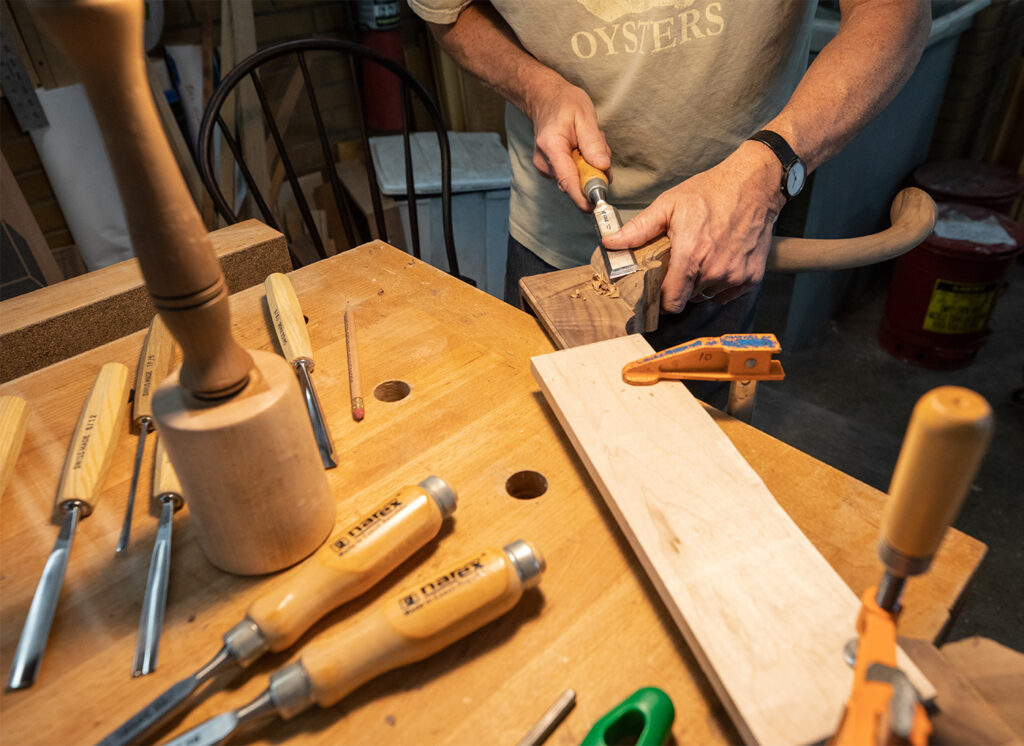 When a student walks through the doors of North Bennet Street School to start on their furniture making journey, they have their own unique reasons for coming here. Whether attending the Three-Month Furniture Making Intensive Continuing Education course or enrolling in our Full-Time Cabinet & Furniture Making program, our students share a passion for creating furniture pieces that will endure for generations.
We'd like to tell you who the "typical" student is when it comes to learning furniture making, but that's not possible. They may be an adult of any age. They might be looking for a new career or a new hobby or brushing up on skills they already have. They may have recently left the military or retired from a full-time job. They may be from Boston, New England, or anywhere in the world. In fact, our students come from every demographic and background imaginable. What they do share is a love for learning and creating. 
There are many reasons to learn furniture making that may be rooted in practicality, passion, or personal growth. Perhaps a student has a relative who is or was a woodworker and grew up around the whirring sound of a saw and the smell of fresh wood shavings. Maybe the sight of mysterious and exotic woodworking tools hung on a garage wall hinted at the possibilities of what could be created. Or the student may have studied the construction of furniture pieces and thought "I could make that." It could even be as simple as wanting to make their own furniture or cabinets rather than buy them from someone else, or to spend their days working on a project they can see and hold in their hands. It could even stem from a desire to be part of a time-honored tradition dating back over 2,000 years.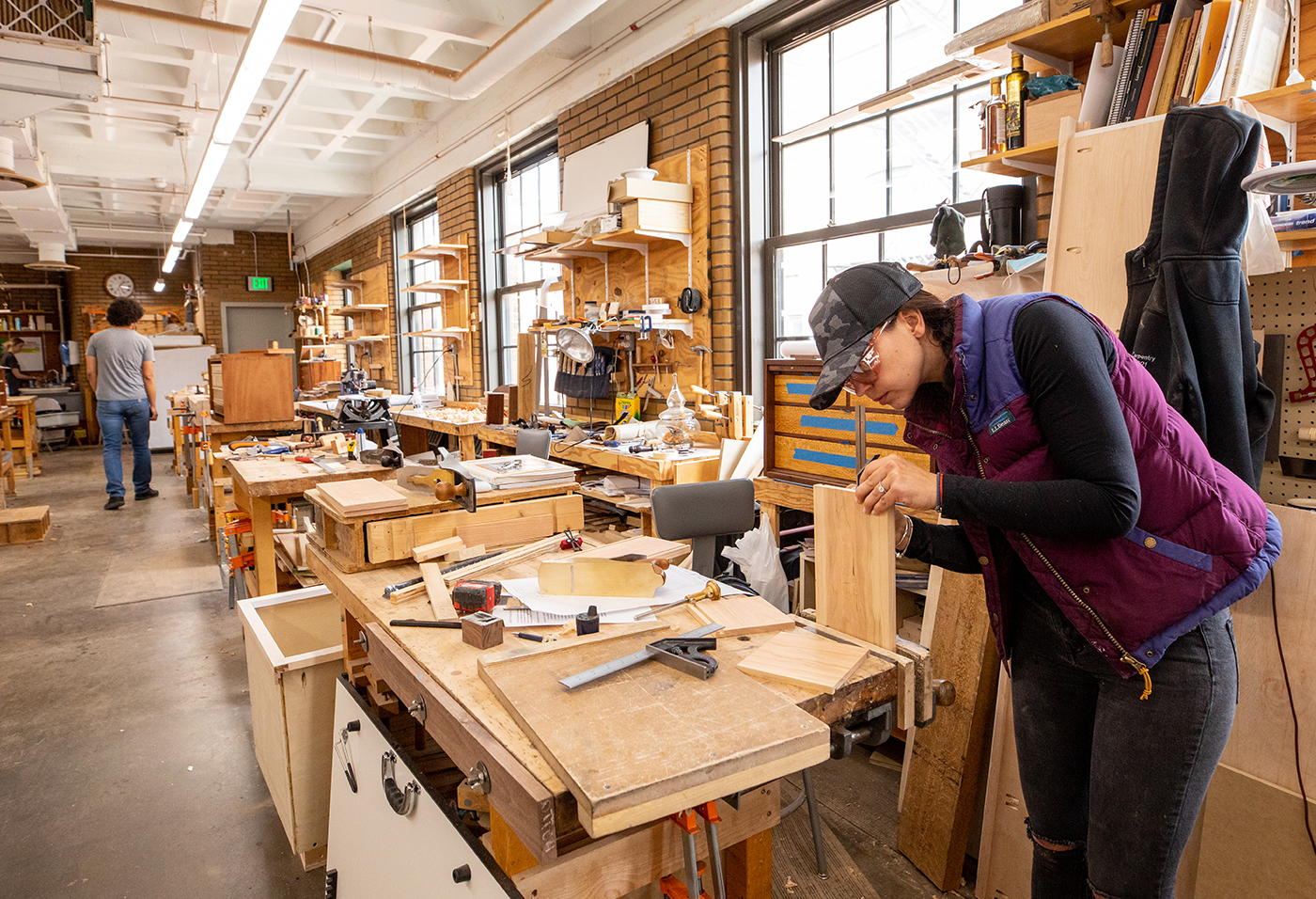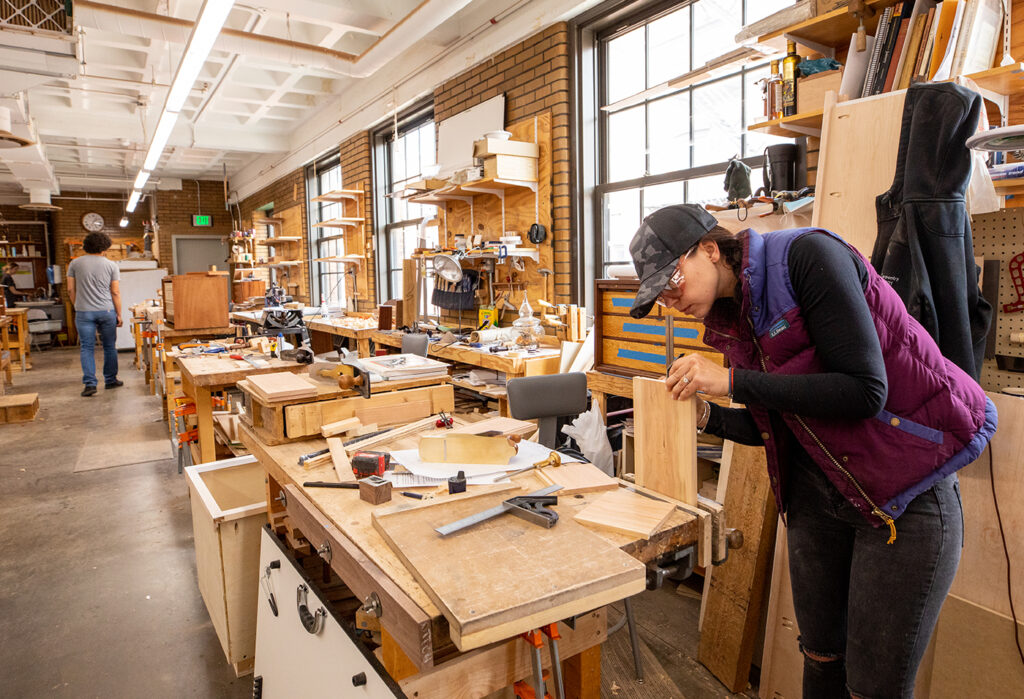 Whatever the reason, the path to making beautiful furniture starts with mastering the basics. Our woodworking and furniture making classes all build on a solid skills and knowledge foundation. From understanding the purpose and use of various machine and hand tools to creating simple classic pieces, our students steadily gain in expertise and ability. Once those basics are mastered, the opportunity for creativity and self-expression is virtually unlimited.
For many of our students, the decision to pursue furniture making didn't happen overnight. We've had students who walked by our doors for many years before venturing inside to learn more. And, while some have known they'd like to learn more about furniture making, it may have stayed a "someday" proposition for years, even decades. If you've ever thought of learning more about furniture making, a good place to start is exploring our full-time career training program and continuing education courses on our website.  Still have questions? Why not get in touch with us to learn more?