Women in the Building Trades
July 29, 2019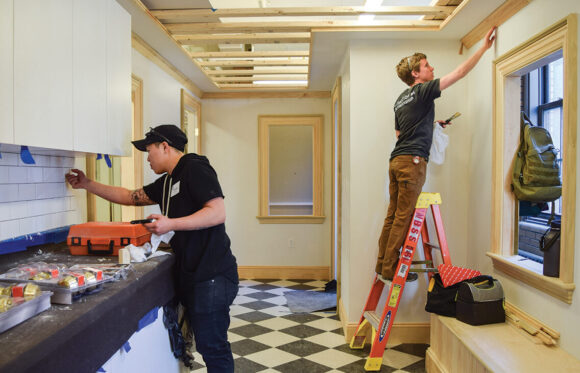 In recent years, there has been an uptick in programs encouraging women to change their perception of the trades. From various educational initiatives to summer camps teaching young girls everything from woodworking to welding, these new and expanded strategies are an effort to help women see what was once a male-dominated industry as a viable career option.

While these advancements are welcome, many tradeswomen still find it challenging to access the resources needed to thrive in the trades due to continual underrepresentation in their fields. In addition, women's role in the skilled workforce is inextricably connected to both a demand for occupational freedom and a desire for opportunities so often denied them throughout history.

Recognizing women who have entered and thrived in the trades is essential to the continued development of a diverse, inclusive workforce. A robust industry needs workers with a diverse range of skills and talents. North Bennet Street School is continually pushing the boundaries of what it means to be a master of one's craft, and in this series we explore the changing landscape of the trades—while also celebrating some of the talented women who began their careers at NBSS and are making an impact in the building trades.

Meet several NBSS graduates here who have launched their careers in the building trades:
This story is part of the Summer 2019 issue of Benchmarks magazine. See more Benchmarks stories here, or download a pdf of the entire issue.