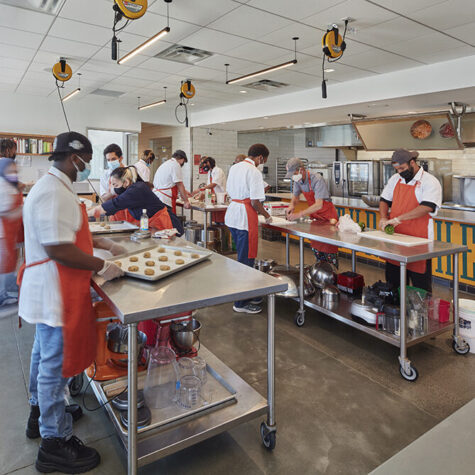 In the Baking: Joanne Chang + Future Chefs
Thursday, March 9, 2023 1:00pm - 2:00pm
Virtual, live streamed from the Kitchen at Future Chefs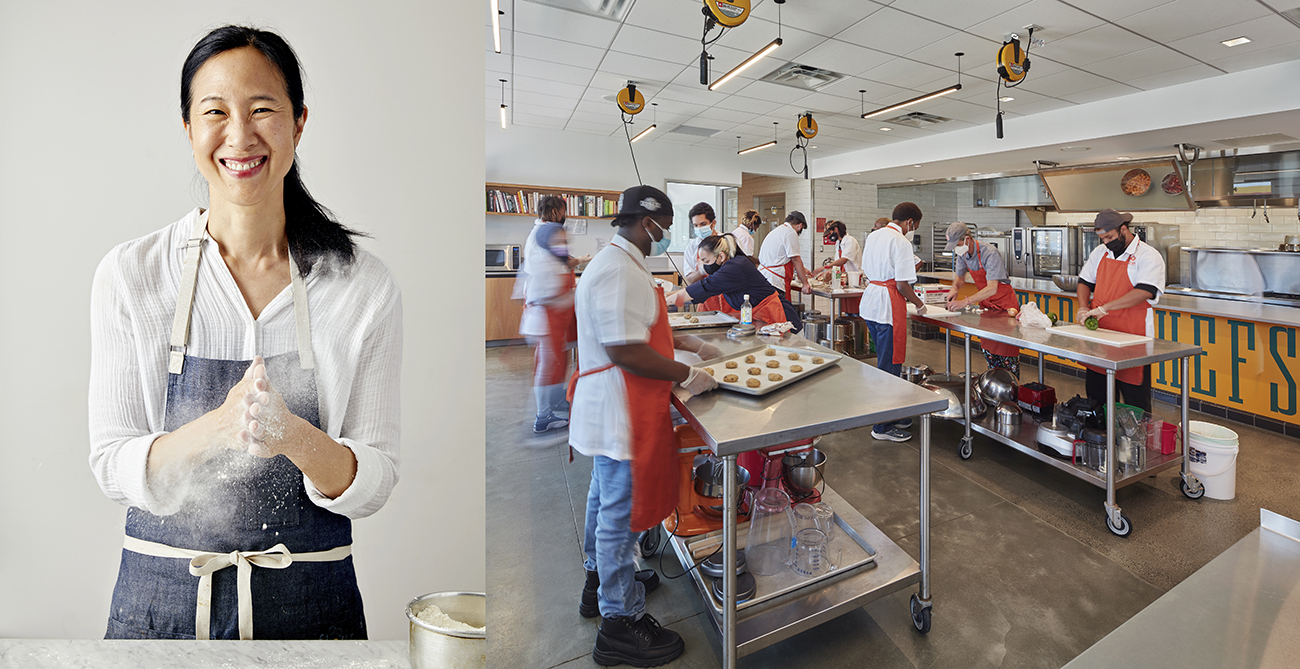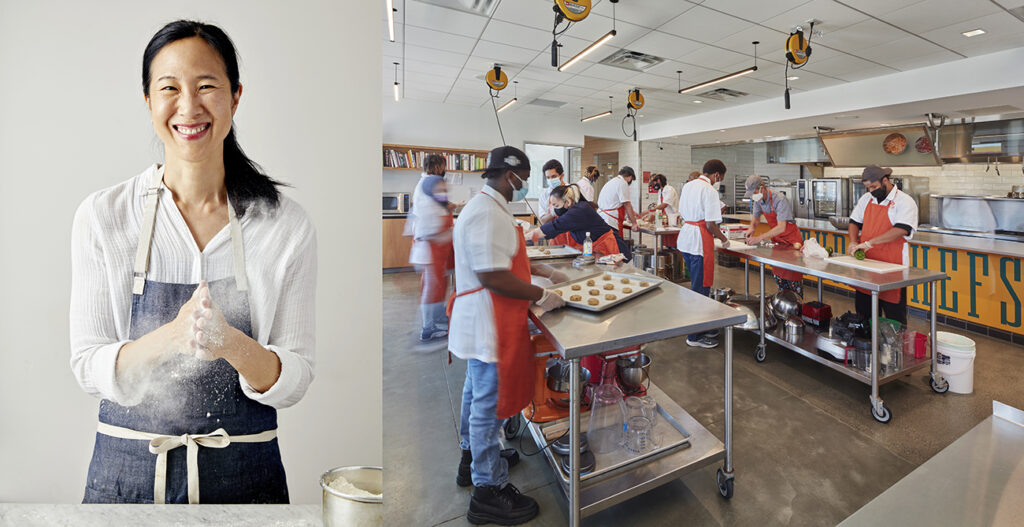 Future Chefs uses cooking as a medium to teach teens a broad range of essential life skills and professional skills. And who better to explore the impact of working in a kitchen than Boston's beloved local pastry chef, cookbook author, restaurateur, and James Beard Award-winning Joanne Chang! 

Founded by Toni Elka in 2008, Future Chefs' school-to-career program relies on a systemic collaboration with food service employers, community partnerships, and educators to provide hands-on-learning, preparatory and work-based experiences, youth development, leadership opportunities, and networking opportunities. 

Since opening the first Flour Bakery in 2000, Joanne Chang now operates nine Flour bakeries and sister restaurant Myers + Chang in Boston and Cambridge with her husband and business partner Christopher Myers. Both Joanne and her businesses have garnered local and national recognition from Gourmet, Food & Wine, Bon Appetit, The New York Times, the Food Network, Conde Nast Traveler, Inc. Magazine, O Magazine, Boston Magazine, and The Boston Globe. 

Join us live from Future Chefs for a lunch-time conversation about self-agency, pastries, and the lessons and creative solutions we find through cooking—in the kitchen and in our communities.

Live streamed from the Kitchen at Future Chefs
Virtual, free, and open to all
This conversation is part of In the Making, a public programs series where we connect with a range of new voices, fields, and perspectives. Learn more on the series homepage.