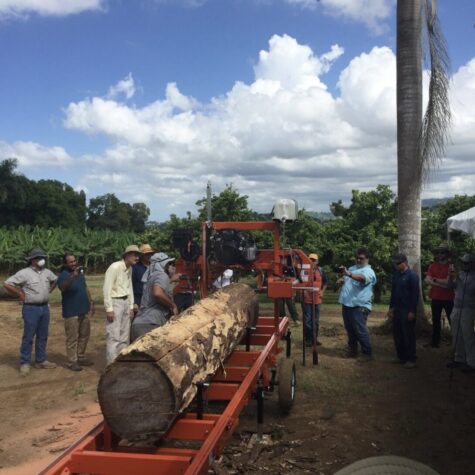 In the Making: GreenWood
Thursday, April 13, 2023 1:00pm - 2:00pm
Virtual, live streamed from NBSS
Note: This event has been postponed until Fall 2023.
Leading up to our 2023 Exhibition—on sustainability in craft—we'll speak with Scott Landis, Founder and Executive Director of GreenWood, a nonprofit that's been designing sustainable development for the real world for more than 20 years, most recently in their groundbreaking Artisan EcoTour program.

Inspired by Puerto Rico's extraordinary tropical forests—and their profound challenges in the devastating aftermath of Hurricane María in 2017—GreenWood partnered with the USDA and Caribbean Climate Hub to develop their EcoTour concept. Combining hands-on woodworking workshops with a guided immersion in the tropical rainforest, they aim to strengthen the bond between a diverse forest ecosystem and its vibrant community of wood artisans: two of the island's most valuable resources.

Join us in learning more about GreenWood's history in Latin America and its unique Artisan EcoTour program "Forests to Furniture," scheduled for May 7-16 in Puerto Rico. All of these efforts are designed to preserve tropical landscapes and support local artisans and forest communities, while promoting resilience to climate change.
Live streamed from NBSS
Virtual, free, and open to all
This conversation is part of In the Making, a public programs series where we connect with a range of new voices, fields, and perspectives. Learn more on the series homepage.