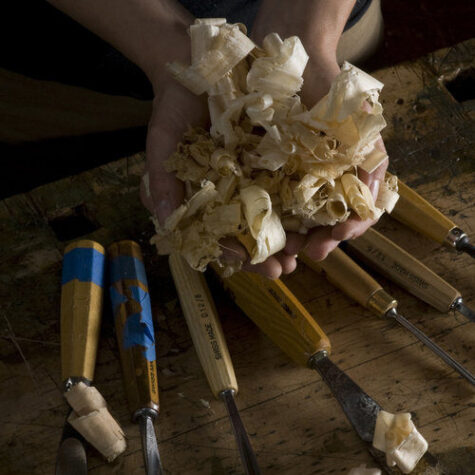 In the Making: Prison Outreach Program
Thursday, January 26, 2023 1:00pm - 2:00pm
Virtual, live streamed from NBSS
The first of its kind for women in New Hampshire, The Prison Outreach Program (POP) teaches residents at the New Hampshire Correctional Facility for Women the skills of furniture making.

They dive into all aspects of woodworking, from being an individual maker/designer to working for large construction/carpentry companies, with the goal of giving participants a full range of post-incarceration employment opportunities.

Join woodworkers and POP lead instructors Leah Woods and Lynn Szymanski of the American Furniture Masters Institute to learn the evolution of POP and its importance in the lives of incarcerated women.
Live streamed from NBSS
Virtual, free, and open to all
This conversation is part of In the Making, a public programs series where we connect with a range of new voices, fields, and perspectives. Learn more and view a full list of participants at the series homepage.