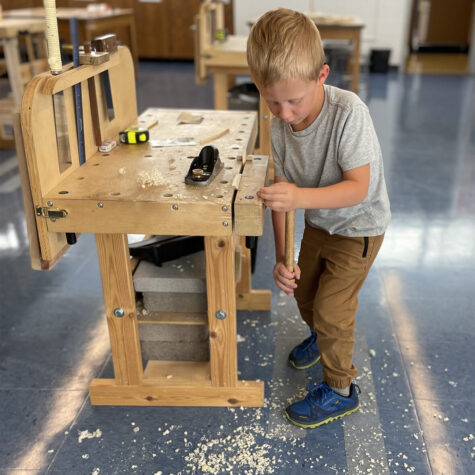 In the Making: Slöyd Experience
Thursday, January 11, 2024 4:00pm - 5:00pm
Virtual, live streamed from NBSS
Slöyd Experience is a nonprofit whose mission is to strengthen children's character through woodworking. Their sole aim is to foster self-reliance, nurture concentration, coach perseverance, encourage neatness, and instill an appreciation for labor—all of which will prepare them for their future.

By using the very natural and human activity of "working with your hands," it's possible to educate both the mind and body and overcome current gaps in our educational system. Through the use of traditional woodworking, they aim to cultivate resilience and grit in each student, which will set the stage for a lifetime of learning.

In fall 2022, Slöyd Experience became an official Community Partner of the Boulder Valley School District. In this capacity, their organization funds and supports the school district by offering hands-on programs integrated into the curriculum. Every 2nd and 5th grader at Louisville Elementary School participates in an hour long Slöyd session each week. The students, parents, and teachers have discovered and embraced the value of this unique educational experience.
Live streamed from NBSS
Virtual, free, and open to all
This conversation is part of In the Making, a public programs series where we connect with a range of new voices, fields, and perspectives. Learn more on the series homepage.