A Veteran's Story
November 8, 2017
Khounchai Linlavong CA '17 gave a moving speech at the 2017 Annual Celebration of Craft Preview Dinner. That evening, he described his road to recovery as a disabled veteran and how his training in the Carpentry program changed his life.
Watch the video of his speech here.
"I would like to thank everyone here today for giving me the opportunity speak about myself, my time and experience being here at North Bennet Street School. I am blessed and honored to have served in the United States Army from May 2000 to February 2011. I deployed 3 times to a combat zone, twice in Iraq and once in Afghanistan. In one of my deployments, I had [several] life changing experiences. In 2003, my Humvee was struck by an improvised explosive device in Baghdad, Iraq. In Afghanistan in 2006, I was deployed in support of the 7th Special Forces group, and while there I witnessed a lot of casualties and helped a lot of injured friends. In 2008, I was thrown halfway out of my Humvee during a night raid that led to capturing insurgents responsible for shelling our fire base. With too many other experiences to mention while in the military, it resulted in [me] being a changed person.
When I left the army in 2011 I was not the same person that I am today. With no real treatment for my illnesses, I became a homeless veteran, easily angered and startled, and disappointed in life. I had given up on motivation. I was very depressed, and almost took my own life. For six months I survived out in the streets, doing what I knew best to stay alive. I did not once ask anyone for either help or money. I got through using my will.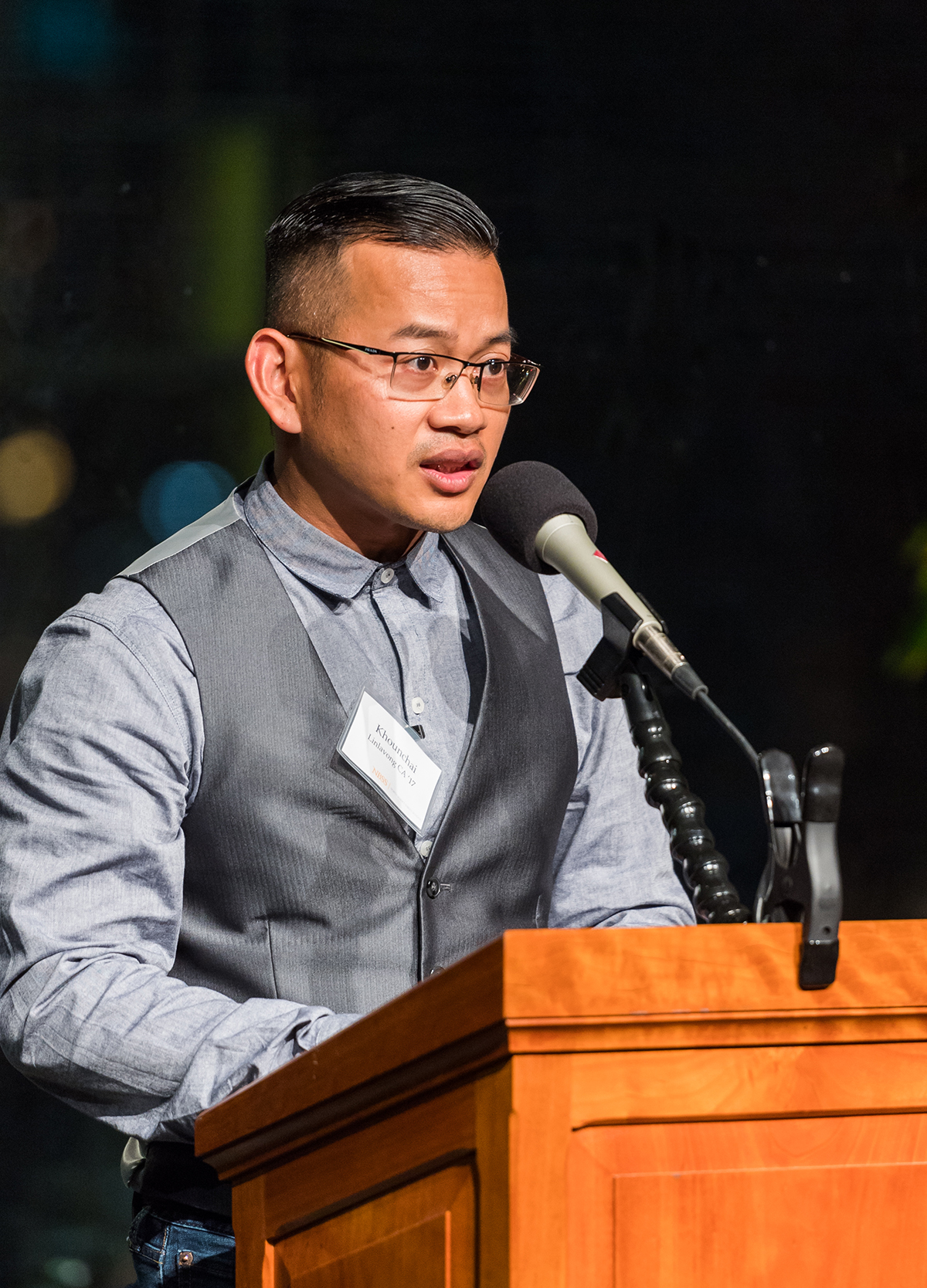 So one day, I decided to go check my email, and I got an email from my girlfriend who's still with me today. For the first time in my life I knew it was time to get help for recovery. So I came back to the real world working with the wonderful VA Green team at the VA in Bedford, Massachusetts. There I spent two years in an inpatient program as part of my recovery.
In 2013 I went to work for a HVAC company for one year, and I learned sheet metal fabrication and a lot about mechanical work. Then I decided from there, that I needed to spend my time on recovery and trying things like school. In 2014 I went to Porter and Chester for Electrical training, and I also went to Middlesex Community College. I didn't do well in these schools because I was not properly treated for my traumatic brain injury. This was the change that I knew my life had taken, but not the change that I wanted.
So after being awarded my full VA retirement, I took a different adventure and went to live in Vietnam. While I was in Vietnam, I went to the hospital for medical treatment and discovered I had new injuries I had to deal with. After knowing what my diagnoses were, I was informed to stay active or I could be in a wheelchair.
I lean on finding motivation to better myself, so in May 2016 I returned home to the United States. I started building decks for fun and fixing up basements with my friends and brother. Without proper training, I had to learn really quickly that this type of work requires a lot of passion, which is like my military experiences. Some days were longer than others, but you have to get the job done. I was doing anything from cutting tiles, running flexes, installing duct boots, running and wiring light switches and fixtures, to even helping my friend with the plumbing. I said to myself while doing all this, I love this kind of work, and it's very therapeutic for my post-traumatic stress disorder.
After finishing that basement, I said to myself, I want to be more effective and skilled. So I googled "best Carpentry school in Massachusetts," and North Bennet Street School [came up]. And I read and scanned through some pages, and said this was the school for me. I have one last shot at doing something I love, and I took that opportunity.
Now my experience here at North Bennet School has [had a lot of pluses]. By coming here, I have gained confidence that I can do projects on my own. The teachers and staff are awesome; they each have great knowledge and professionalism that are critical in leadership. Not only have I learned different skills, using different tools, I am confident applying them in the future. This will be a shining example of what the School teaches, and the course of my future. I learned once again to work with a team and understanding different characters and differences in methods. I stood back and learned from my fellow peers and contribute some in return. Learning with traumatic brain injuries, I had given up in in my past. But North Bennet Street School has helped me gained more confidence in my work, and not only in myself, but my life and my future endeavors. North Bennet Street School has given me a sense of purpose and regained my motivation for the future to come. North Bennet Street School also assisted me in using the GI Bill and the Yellow Ribbon Program, to cover remaining tuition.
What I learned here is more than what I can take with me for my whole life. I've learned to be more professional, more detail-oriented, more understanding of how to work with everybody, more understanding of myself, understanding my life – and appreciating things more. And if you put me to a task, if I don't understand it, I will do research. It's changed my character. And I will accomplish the mission.
I would like to thank everyone here for your support of North Bennet Street School and your generous donations that will allow many others like me to be able to enjoy the superior education and learn from the best."
---
Read more about support and benefits for Veteran students here.