Inspired by Impact: The Alex Krutsky Memorial Fund
January 31, 2022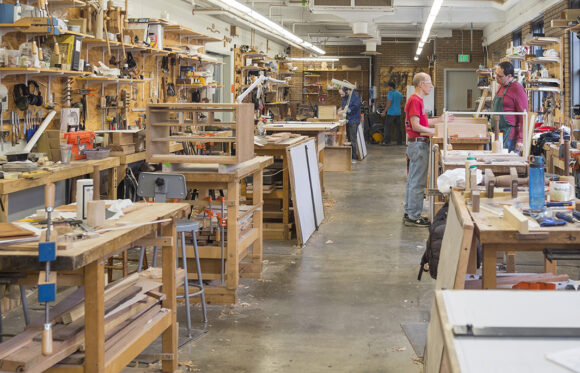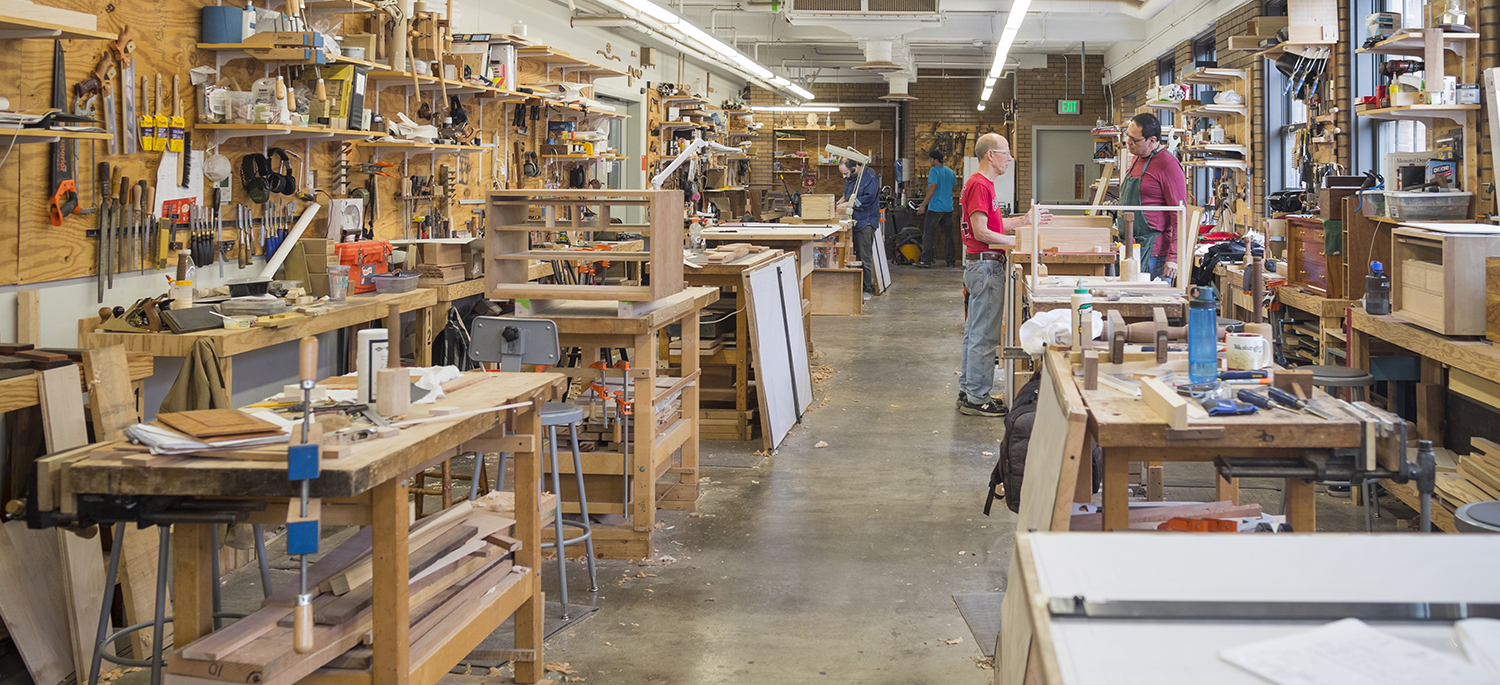 In the spring of 2021, Art LaMan was preparing for graduation from the Cabinet & Furniture Making (CF) program, already thinking how he could give back to the School.
He and his wife Anne Marie Conway were so moved by the impact and legacy of former instructor Alex Krutsky CF '81, they decided to begin a permanent fund in his memory. The Alex Krutsky Memorial Fund provides need-based grants for tools and materials for up to four students in their second year of the program.
We asked Art and Anne Marie more about their experiences with NBSS, and their inspiration to support the School. (Responses edited for clarity and length.)
What inspired you to attend North Bennet Street School?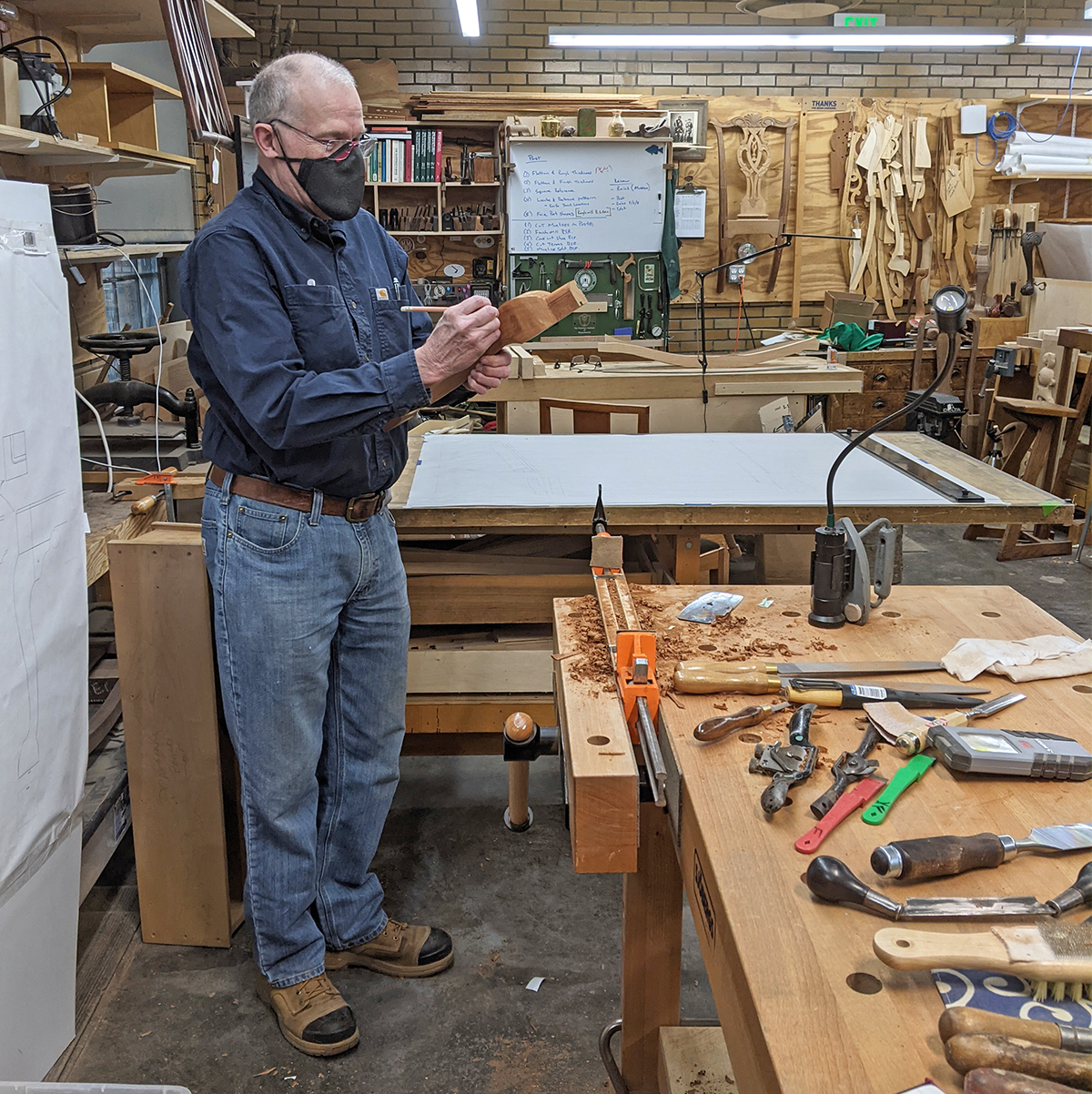 I've done quite a few things during my professional life: radiological engineer, tech support, project manager, and process improvement specialist among others. My last job was teaching in the graduate school of a major, private university in Boston. I retired from that gig in 2017.
I've done woodwork from the time I was a boy—helping my Dad and his father build sets for fireworks shows, and helping my other grandparents build their retirement house. But I never did any fine woodworking outside of small projects around the home. Anne Marie and I were looking for something to do one weekend and I saw a note about an open house at NBSS. We enjoyed all the department tours but when we got up to the third floor, she saw my eyes light up and suggested that I consider attending.
I took the Three-Month Furniture Making Intensive from Jamey Pope CF '06 as a bridge, found out that I had some aptitude, and that the work was a joy. Jamey encouraged me to consider attending the full-time program as a next career path and I was finally able to make the leap in 2019.
What inspired you and Anne Marie to start the Alex Krutsky Memorial Fund?
Anne Marie and I knew Alex, and his wife Maggie McNally, through participation in the Pan-Mass Challenge. Alex had retired from NBSS by the time I met him, but he was excited when he heard that I was going to attend (his advice to "always wear your respirator" is something that I still heed religiously).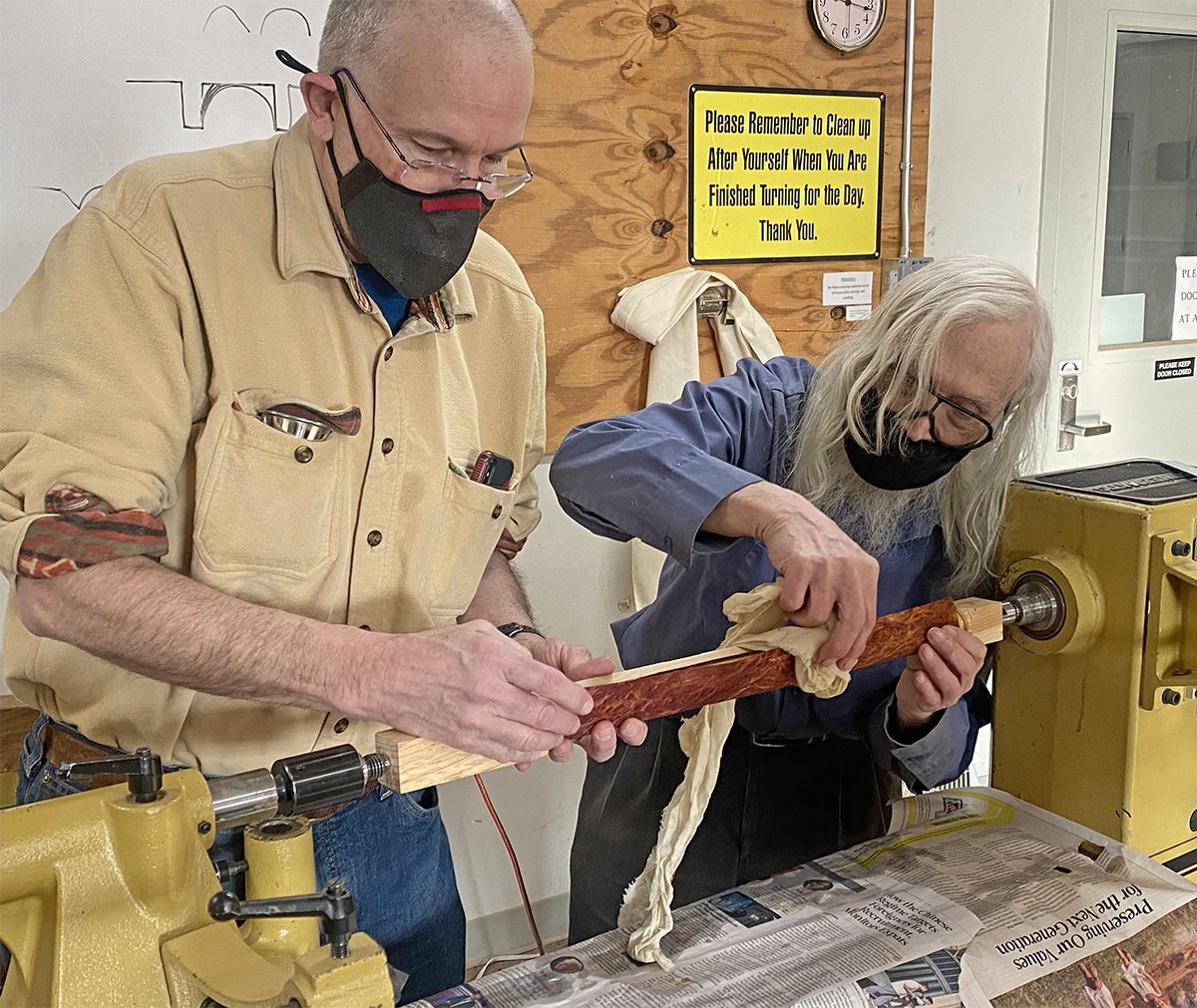 It was only after I started that I learned just how important he had been to the program. I heard many "Alex stories" when I was at NBSS—how hard he worked, how good he was, how funny he was, how not to be overly "fussy" when making—and it was obvious that he was someone who left a mark while he was there.
Right before Alex passed away, Instructor Lance Patterson CF '79 gave a lecture that talked about his relationship with Alex (and Maggie) and the significant and fearless woodworking that Alex did during his career. Lance mentioned that Alex would sometimes cut wood on his grandmother's property in Pennsylvania so that he would have good wood to use for projects.
The vision of Alex cutting his own wood and my experience watching students in the program who couldn't really afford to buy quality wood for their projects coalesced into the idea of a "materials scholarship" after Alex passed. It seemed like a good way to honor his memory and what he contributed to the school while helping some very talented students acquire high-quality materials that they might not be able to afford on their own.
You and Anne Marie are generous-minded people in so many ways. What motivates you to give back to organizations that are important to you?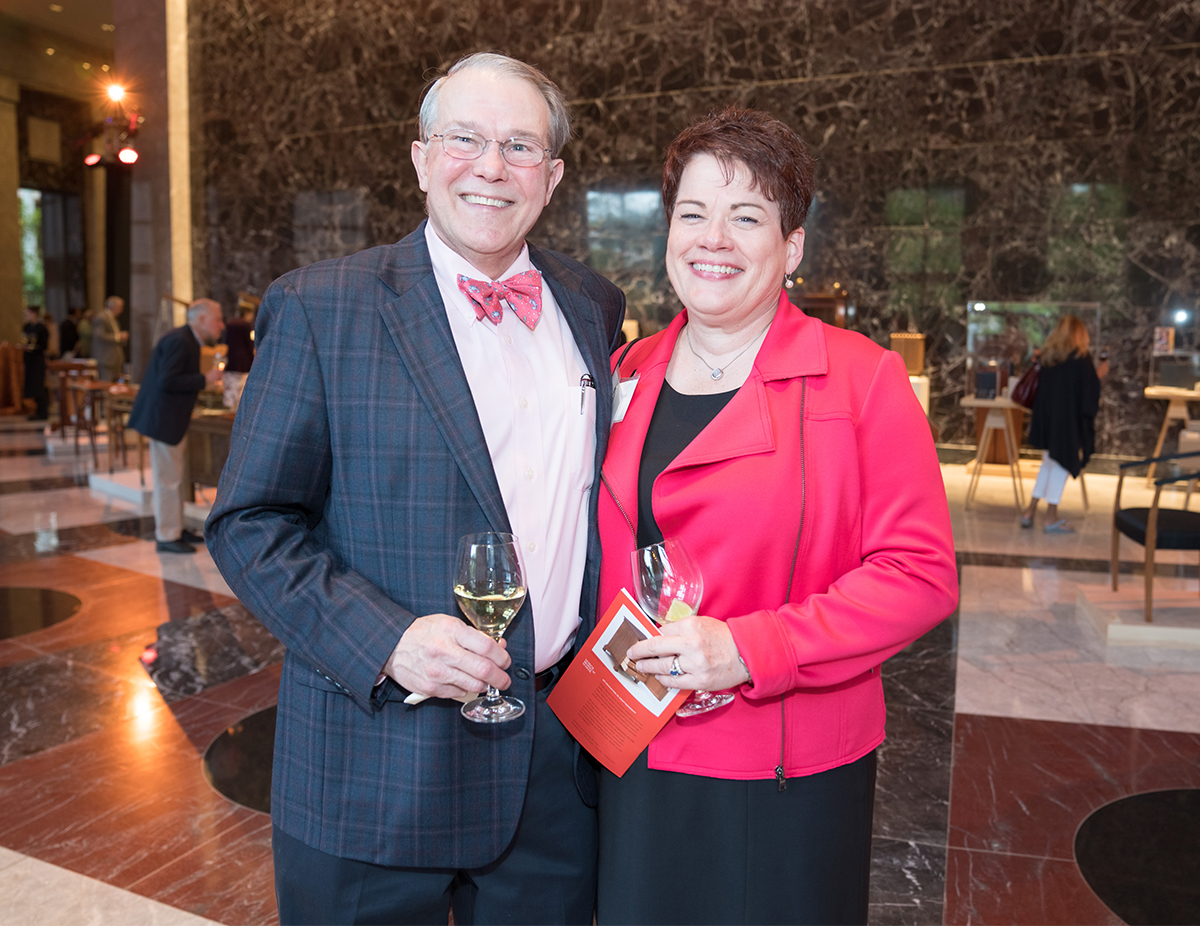 Many years ago, I read an article by Terry Teachout titled "The Musician Next Door," which had a deep impact on me as a musician, and extends to how I feel about craft in society. The thesis was, if you wanted the arts to survive in society, kids had to see adults performing both as professionals and as enthusiastic amateurs. In short, the arts must be shown to be a worthy pursuit and avocation in the adult world so that kids internalize their importance.
While the article focused on the traditional performing arts, an analogy can be made for a like consideration of craft in society—as a valid way for adults to make a living and as an important creative outlet that helps to build a stronger society, and which can be enjoyed by all.
Creating the Krutsky Fund (and The Richard "Rick" Gregg Scholarship at Suffolk University), to support the educational mission of two schools that offered a life altering experience for the two of us, is a part of what we do.
---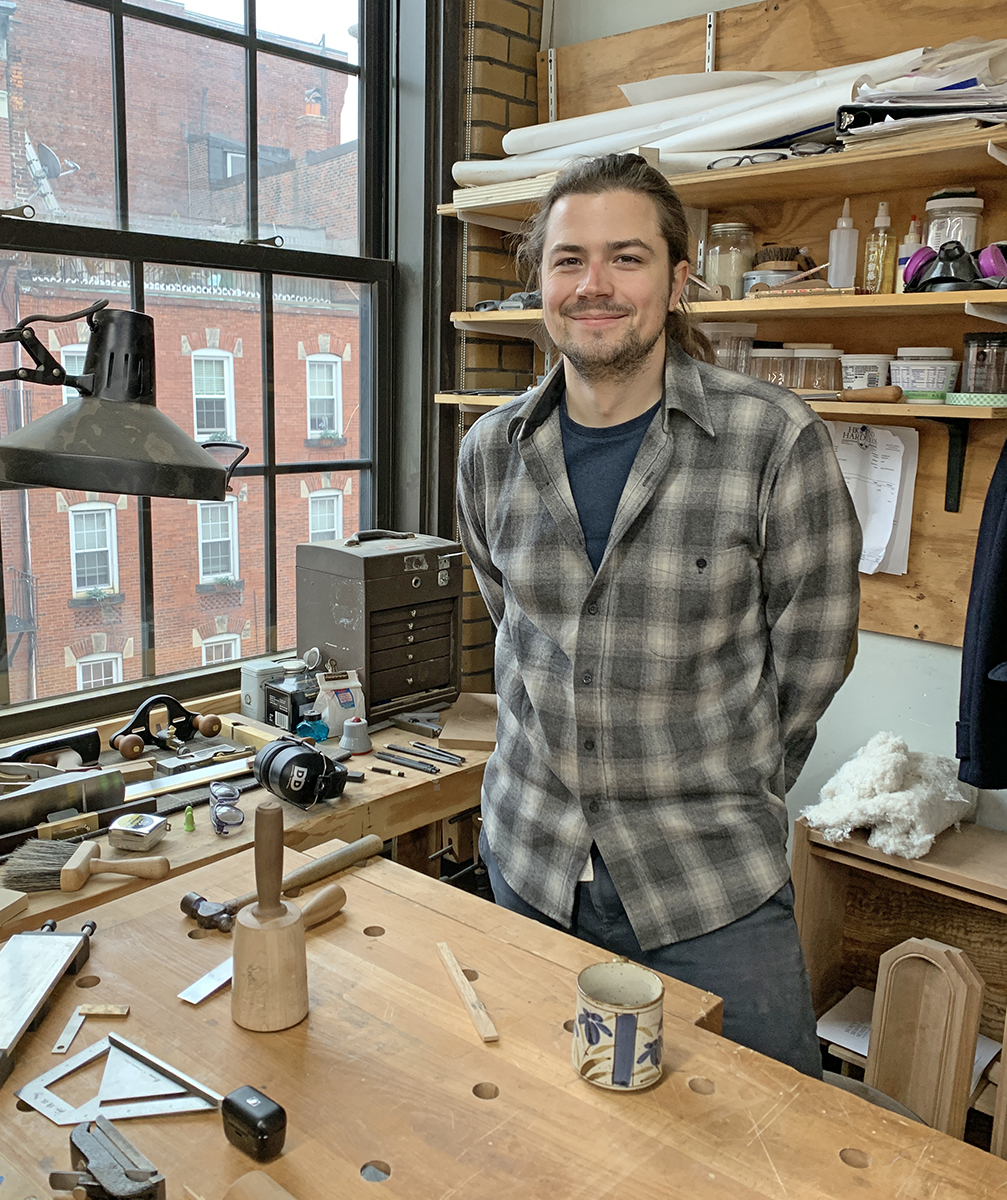 One of two inaugural recipients of the Alex Krutsky Memorial Fund is Griffin Manos CF '22. Here, Griffin shares some of his background, and what financial aid means to him.
Before I came to NBSS, I was just out of Bennington College, working at a cidery in Dorchester. I've had internships brewing beer, sewing clothes and motorcycle saddlebags, and carving tobacco pipes. These experiences showed me a path to working with my hands, which led me to NBSS.
Financial aid has made a huge difference in my ability to invest in my education and future. The less debt I have, the more valuable the return will be when I get a job and start my career. Aid from the Krutsky Fund helped take some financial pressure off of purchasing tools and materials during my last semester, which is a different kind of stress than tuition.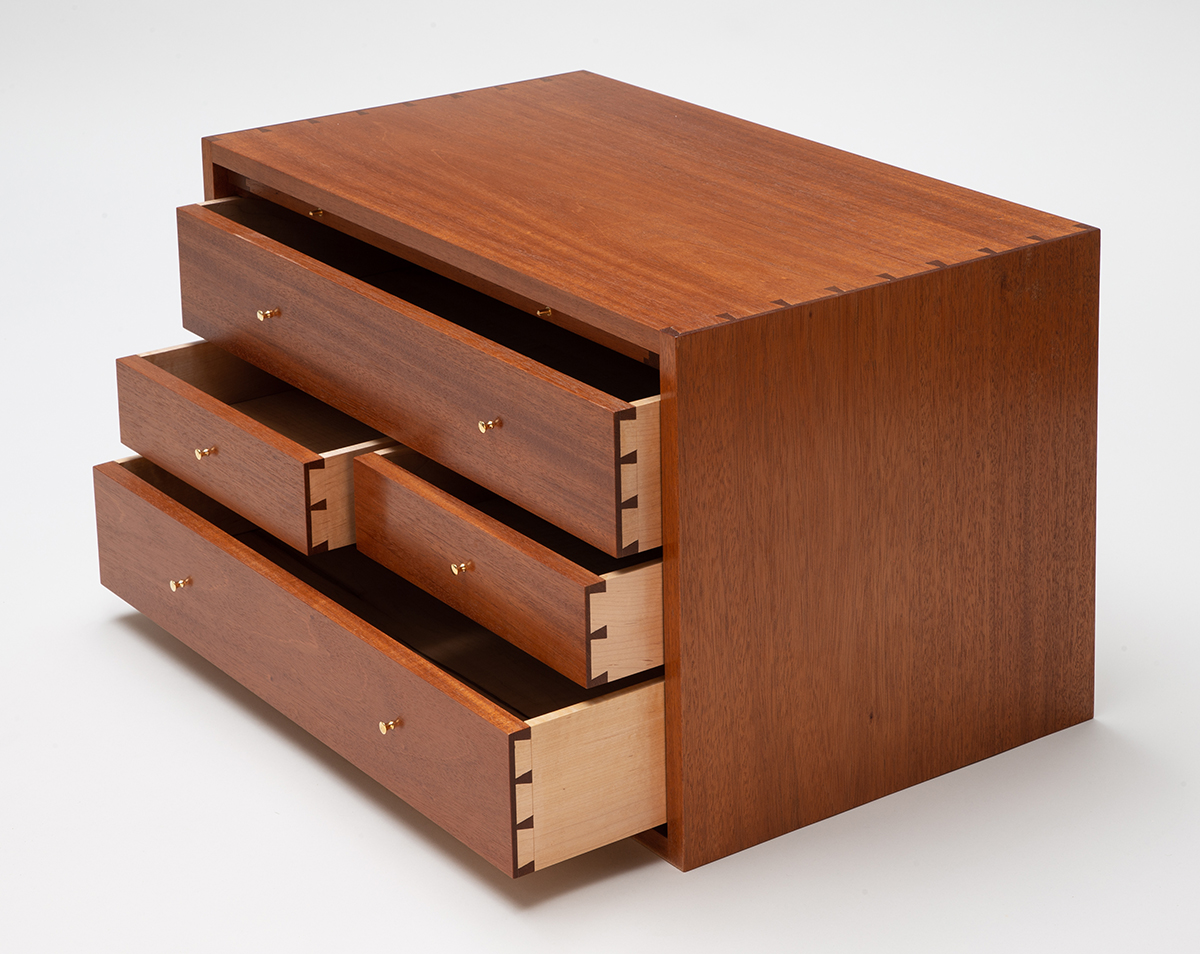 Tuition, even with financial aid, is a fixed cost. With materials, however, you can always debate back and forth about whether or not you need the nicer option. The Krutsky Fund made it easier for me to buy the right tool the first time, without feeling guilty (or charging my credit card). I am now finishing off my Windsor chair, as well as cleaning up some marquetry that will go on two Brettstuhls that are in progress.
Knowing that there is a network of alumni that will continue to keep NBSS alive, and the education accessible, keeps me optimistic that when I open my own shop, I will be able to employ recent graduates who I can trust have had a valuable training.

For more information on how to make a gift to NBSS, visit our website, use our donate form, or contact the development office at development@nbss.edu or 617-227-0155 x170.