Always a Maker: Emily Ostroff
March 23, 2017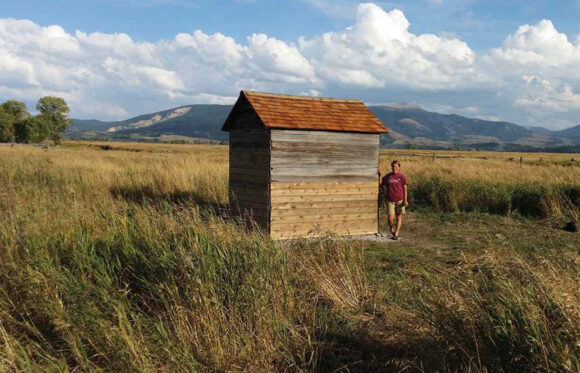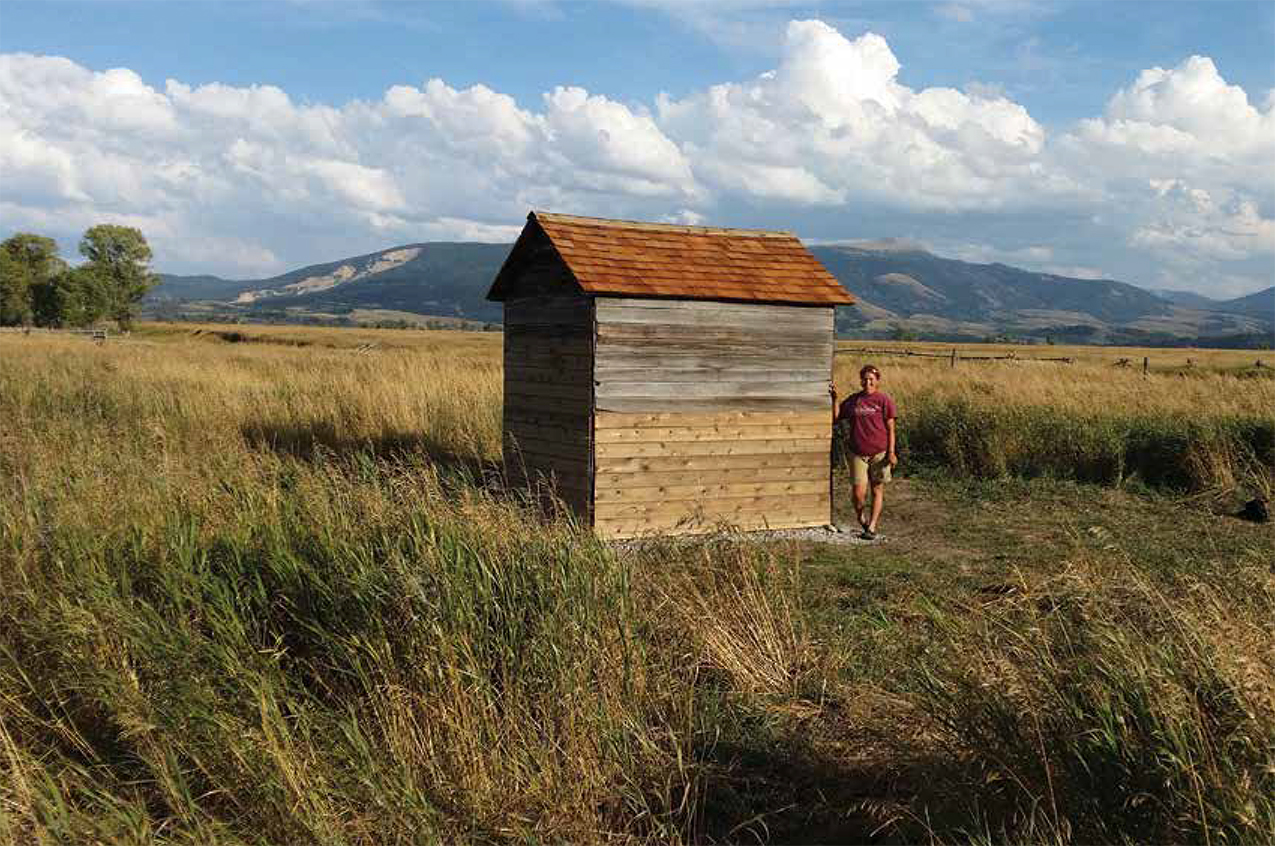 Reprinted with permission from the Dana Hall Bulletin. Story and images by Molly Kentala.
It had been a number of years since Emily Ostroff [PC '16] had been on the Dana Hall campus. She was getting a tour of the new makerspace in the basement of the Classroom Building, and she was slowly walking through the room, admiring the myriad equipment scattered throughout: 3-D printers, woodworking tools, soldering guns, bins of bits and pieces—all waiting for students to get their hands dirty and make.
"I would have loved something like this when I was in school," Ostroff said. "I joke that I spent all of high school in the darkroom. It was one of the few places I felt I could really create."
While a Dana student, Ostroff was a three-season athlete, playing hockey, lacrosse and soccer, but creative pursuits were where she truly excelled. She loved photography class with Mary Ann McQuillan as well as working as a library page, especially when she got to cover new books. She'd learned bookmaking at summer camp, she said, so she felt especially equipped to handle the task.
Ostroff spent the fall of her junior year in Colorado at the High Mountain Institute where she stayed in rudimentary cabins with no electricity and only a wood stove for heat, and students were responsible for cooking all meals.
After graduating from Dana in 2004, Ostroff's path went in many different directions. She taught English in Costa Rica, interned at Boston Children's Hospital, went on a Habitat for Humanity build and worked at a summer camp. After receiving a degree from Earlham College in Richmond, Ind., she spent two years at City Year on their civic engagement team. She also worked with AmeriCorps National Civilian Community Corps for a year, with the Massachusetts Department of Conservation and Recreation, and taught ski instruction at Blue Hills Ski Area and at an adaptive program in New Hampshire. But she was always drawn back to inherently hands-on, creative outlets.
"I hear people say they want to get dirty, work with their hands and build something they can see. Let's do something with that."
Growing up, Ostroff had a neighbor who attended North Bennet Street School (NBSS)—something that had caught her attention from an early age. "When I was trying to figure out what to do next, I knew I wanted to work in a field where I was active," she said. Her gigs with Habitat and in state parks had given her a taste of the construction industry as well as a passion for preserving historic buildings. This is what led her to the Preservation Carpentry program at NBSS in the North End of Boston.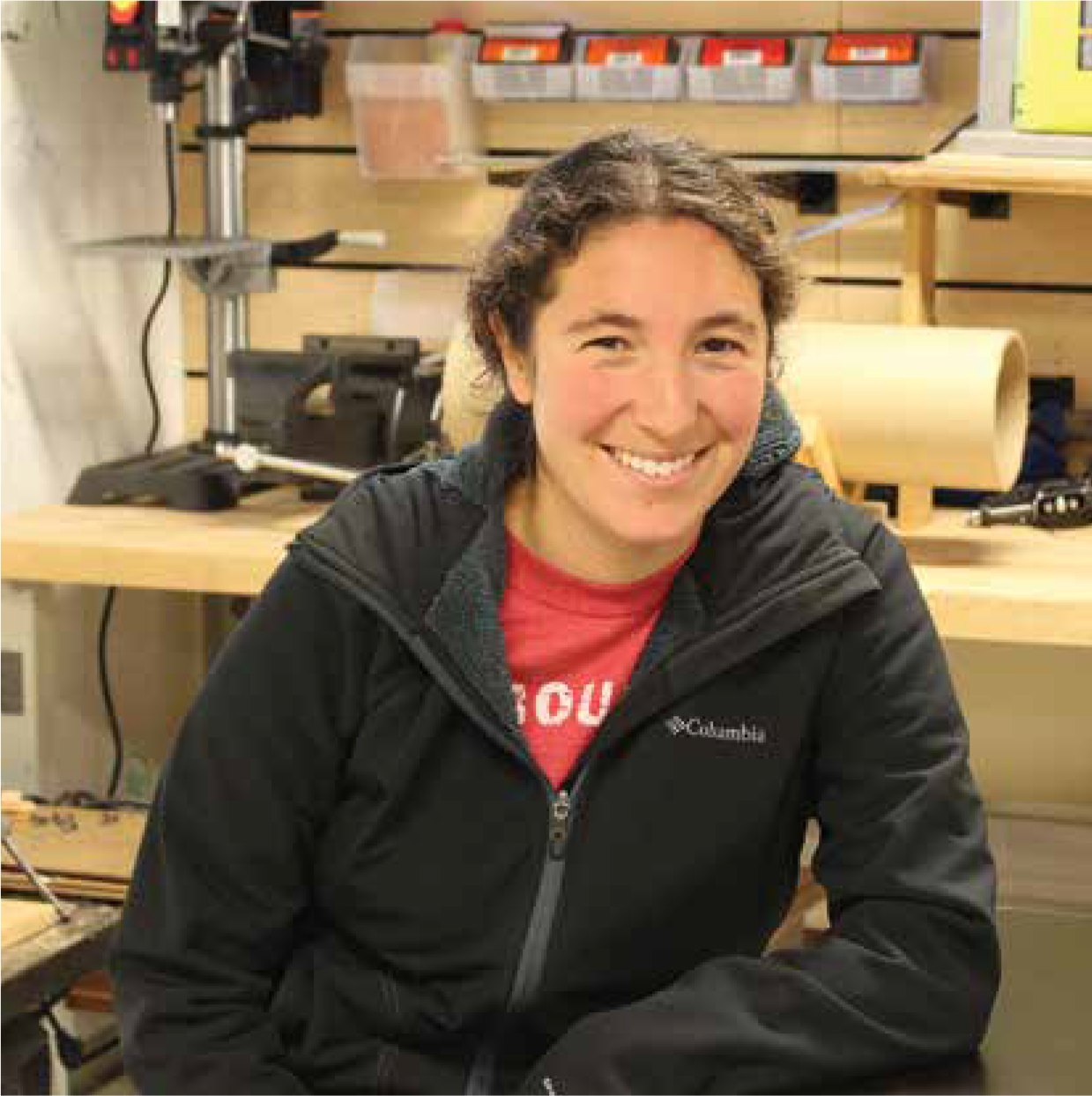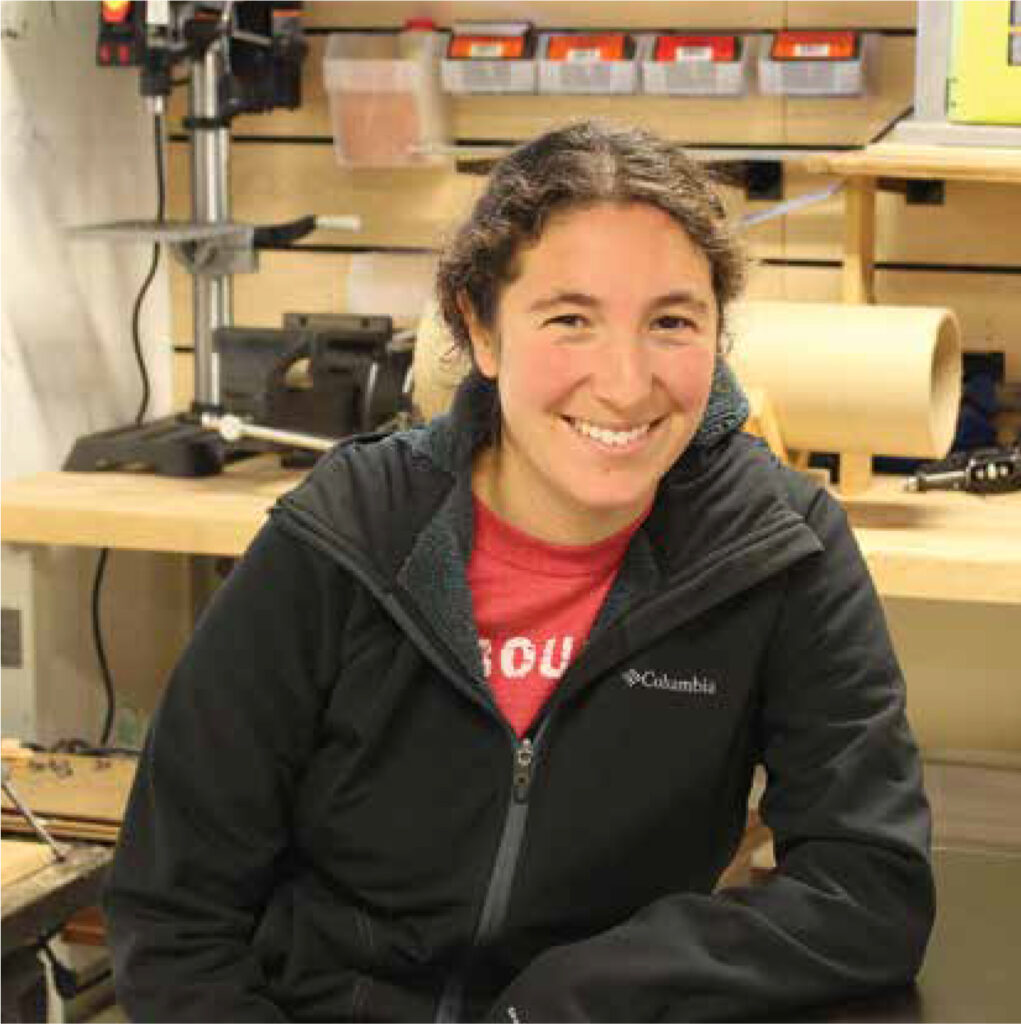 The two-year program gave her exposure to many aspects of carpentry. Ostroff's class began by tuning-up and de-rusting tools, after which they learned carpentry processes by hand before getting to work in the machine shop. "It's pretty amazing what you can do yourself," Ostroff said. She repaired windows for the Peabody Essex Museum, tore apart an 18th century home with two different additions, and repaired a pilgrim house at Plimoth Plantation.
Her crowning achievement was landing an internship in Grand Teton National Park in Wyoming working on the historic homestead complexes of Mormon Row. Among the highly photographed barns, "there's this shed," Ostroff said, "so of course, they say, 'we'll give this to the intern.' But it ended up being one of my favorite things that I did."
The building was falling apart, so she lifted it up, poured new foundation blocks, gave it a new floor and replaced the siding, the sills and the roof, which included repairing shingles that had been chewed on by elk. "It was a tiny but all-encompassing project," she said. "It was this 6-foot-by-8-foot building, but I was so proud of it."
Now, as a recent NBSS graduate, Ostroff is looking how best to apply the skills she acquired at the vocational school. While in school, she was pleasantly surprised to find people who were willing to be helpful, but has said it's a little different out in the real world—especially for a female.
"As a woman coming in, you have infinitely more to prove," she said. "You're representing more than yourself in a way. And maybe part of what's scaring me now is that I was always taught I should be able to do everything… I feel like there's more riding on it—being a woman in the trades."
She's not sure where she will land, but Ostroff is confident her extensive volunteer management background, combined with her training in the trades, will lead to something great. Ostroff hopes to draw on the desire of so many to volunteer, and find a way to combine that with a training program for effective volunteer placement, specifically in construction-related organizations like Habitat for Humanity.
"I hear people say they want to get dirty, work with their hands and build something they can see," Ostroff said. "Let's do something with that."
---
Emily was part of the Preservation Carpentry group that restored the Loring House window. Read more about the window or watch a timelapse video of the project.