Brendan Sullivan CF '18
January 9, 2020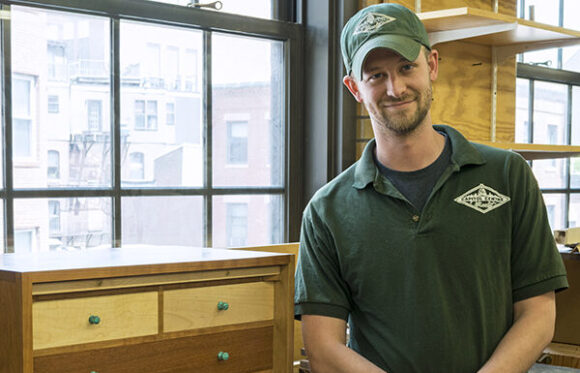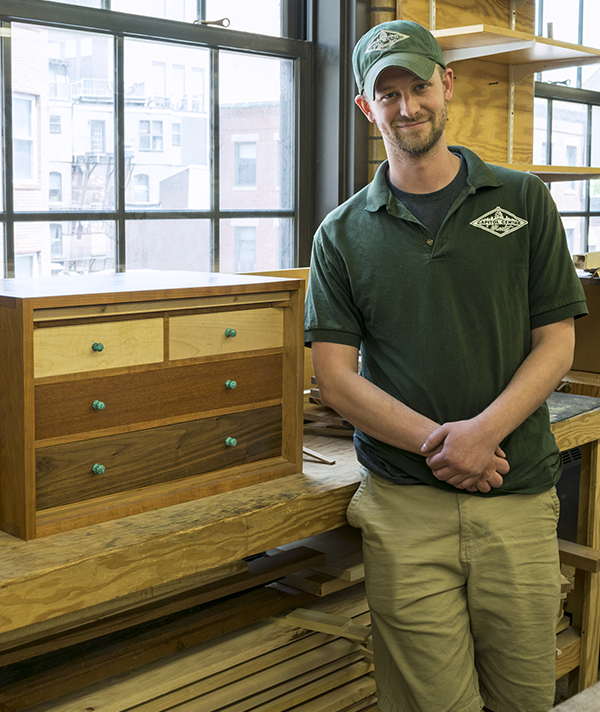 What led you to become a student at NBSS?
I originally heard about NBSS as an art student at UW Madison, from an a UW alumni who had been a student. During his demonstration and presentation I saw how his work and process had changed following his time at NBSS. At that time, most of my ideas were sketched on napkins and receipts.
What was the best part of your education?
Developing the technical skills and good shop habits directly from the best in the country, if not the world. This not only includes being able to cut wood in "fancy" ways, but also understanding when and what maintenance is required to keep a shop operating efficiently. We also learned about designing with efficiency in mind, i.e. how to quickly and repeatably make multiples of something.
What are you up to now?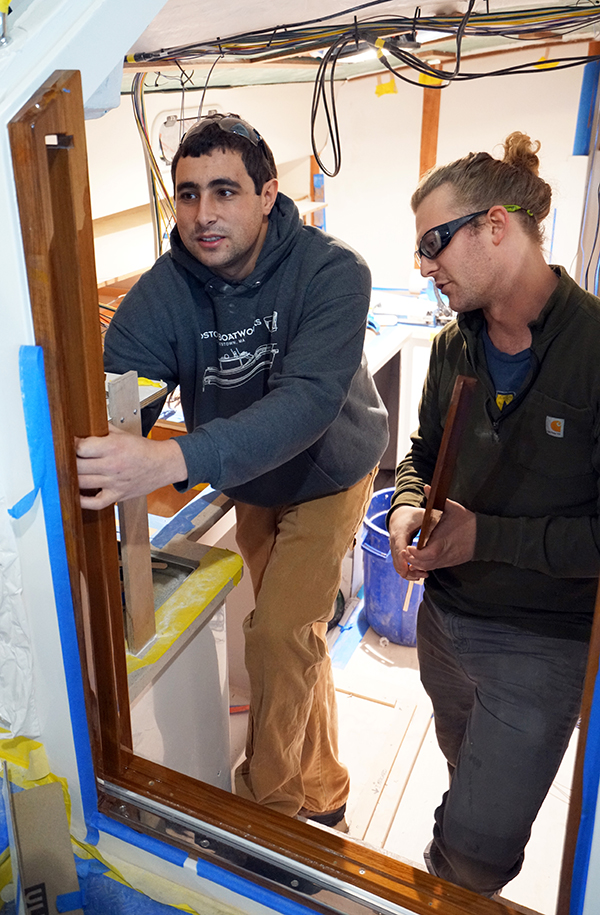 I currently am an Assistant Team Leader at Boston Boatworks in Charlestown MA. We build 40 and 50 ft yachts. My crew is responsible for building the interiors after the deck has been glued and fastened to the hull. Most of the work we do is a mixture of cabinet installation and finish carpentry.
Favorite tool or machine?
Shop vac
Best advice you've gotten?
It's just wood. If you cut it wrong, get more.
Dream project or job?
Caskets and coffins for celebrities.
Read more about Brendan's work at Boston Boatworks on our Blog.