NBSS Everywhere
January 3, 2022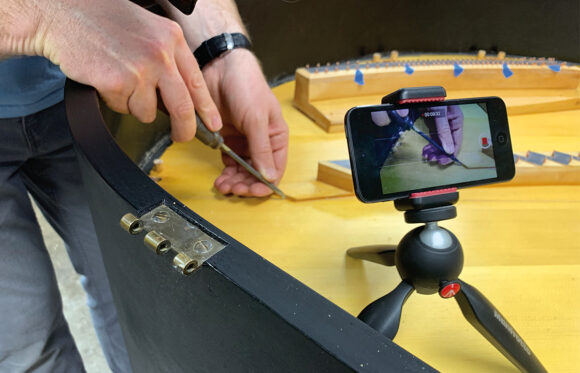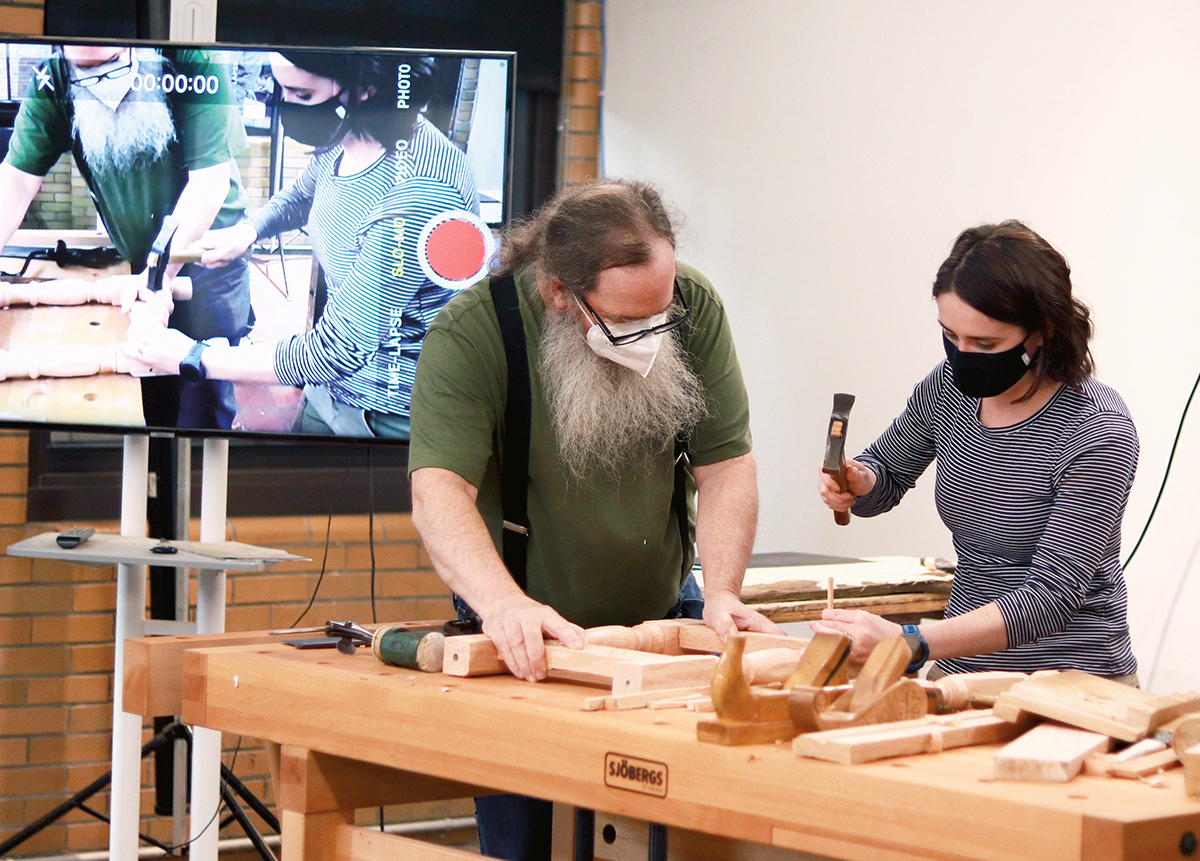 For generations, skilled craft- and tradespeople have enjoyed the many charms of North Bennet Street School's brick and mortar workshops as the heart and soul of hands-on training. This was true for the original location on North Bennet Street, for several auxiliary sites in 2004-2013, and most recently for the light-filled, award-winning facility at 150 North Street. Now, with expanding horizons for online programming, NBSS is stepping into a new, virtual construction zone.
Made possible by a generous gift from the Hettinger Foundation, NBSS is piloting exciting and innovative online learning initiatives that augment the School's existing in-person Community Education (CE) offerings, with a plan to scale a public launch of online CE programs in 2022.
When Vision Meets Opportunity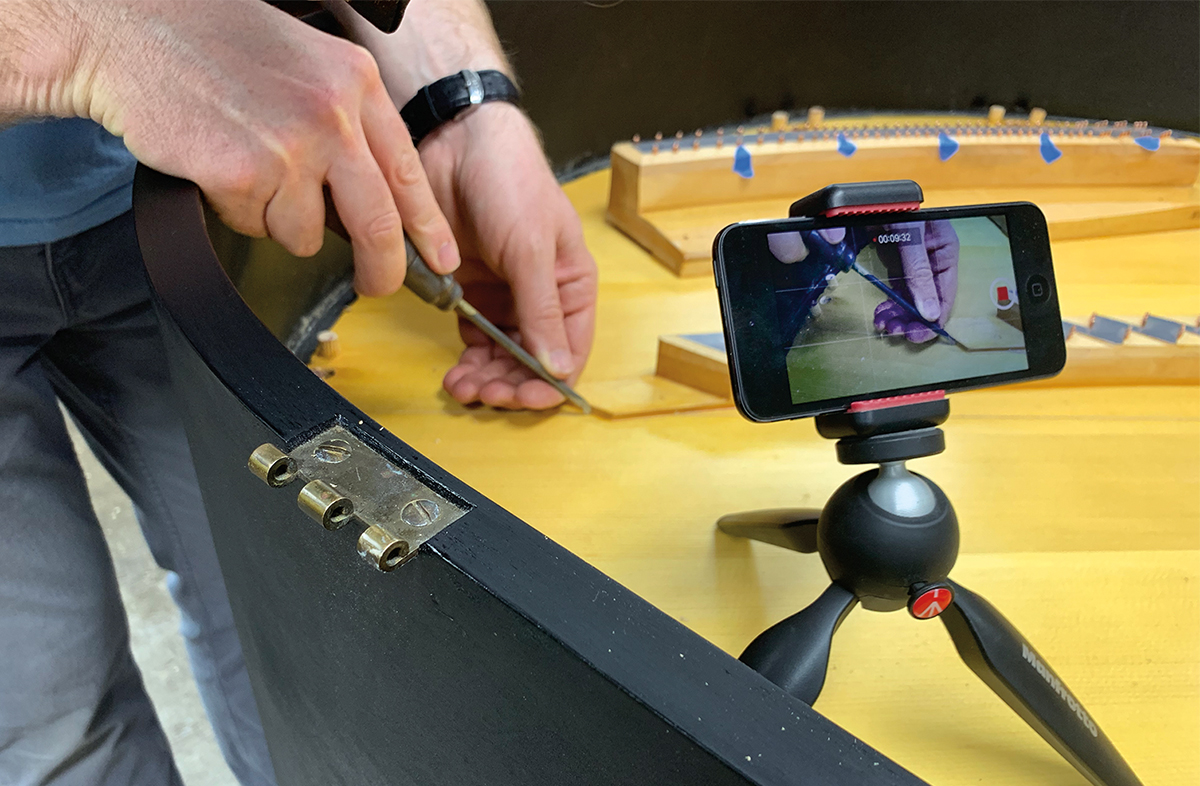 Bill Hettinger, a Trustee of the Hettinger Foundation, knows firsthand the value and excellence of an NBSS education, as a graduate of the School's Cabinet & Furniture Making program. An NBSS Board Member, Bill has long held a vision for online learning at the School, believing strongly that, "NBSS is uniquely situated to provide high-quality instruction over the internet. Not only to a few dozen lucky students who have a bench at the School for two years, but to potentially thousands of students worldwide."
Serious conversations about online instruction and programming at NBSS began in 2015, as part of the last strategic planning process, and the seismic shift of the COVID-19 pandemic put those ideas on a fast track to implementation. As early as December 2019, the Hettinger Foundation granted seed funding for online initiatives, staying mindful to invest resources in technology and content that will serve NBSS in the long term, following up with substantial funding to support a five-year plan for sustainable implementation of an Online CE program.
The Hettinger Foundation's support was prescient, representing a perfect alignment of a shared vision for online learning, meeting the urgency of the moment, backed by generous and thoughtful philanthropy. President Sarah Turner reflects, "During a year when NBSS could have turned inward, Bill's support and trust in us aligned with our instinct to venture outward instead—to take the opportunity to experiment, innovate, and open our doors virtually to the world."
The NBSS Way, Online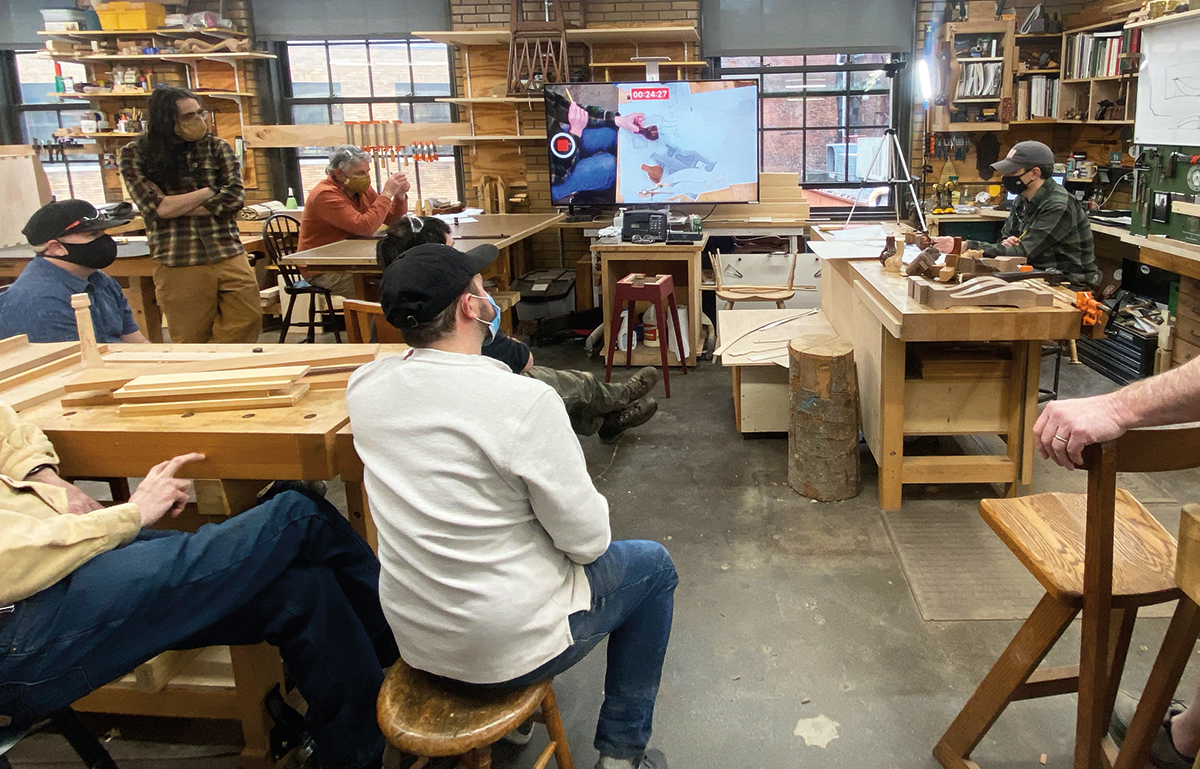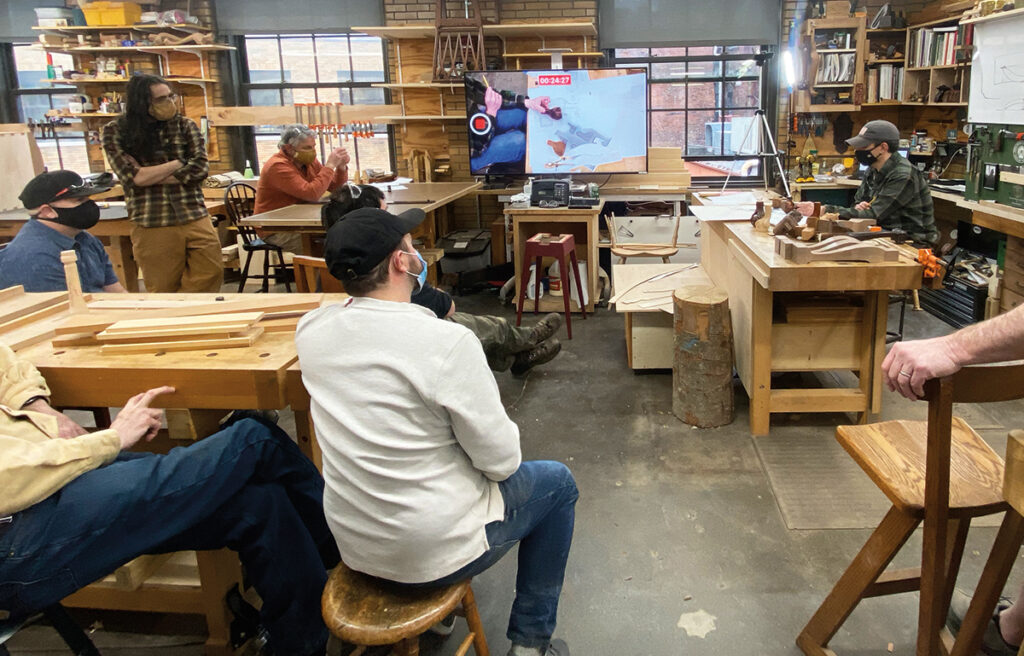 Building on an already strong brand, NBSS is uniquely positioned to bring a confluence of expertise, professional networks, and exacting standards to online instruction. And there will be nearly infinite room to grow NBSS as a virtual "center" for craft and trade, a resource for the ecosystem of the School's fields—educators, employers, patrons— a leader in best-practices, an intellectual hub around shared interests.
Bill shares, "North Bennet Street's passion for quality and excellence will inevitably shape its online component, differentiating it from the mass of how-to information available online. I see NBSS becoming the authoritative source of online education in hand skills, allowing the School to achieve its mission with much greater reach, and with the financial stability that a broader base will provide."
With experience as an online student himself, Bill knows that many skills can be taught virtually. "I find that, more and more, I look to the internet to learn to do all kinds of hands-on things, from working on a car, to fixing plumbing issues, to barbequing. I'd say that I'm a self-taught metalworker, but in reality I was taught to use a Bridgeport mill and a CNC machine by a couple of guys with good YouTube channels on the subject."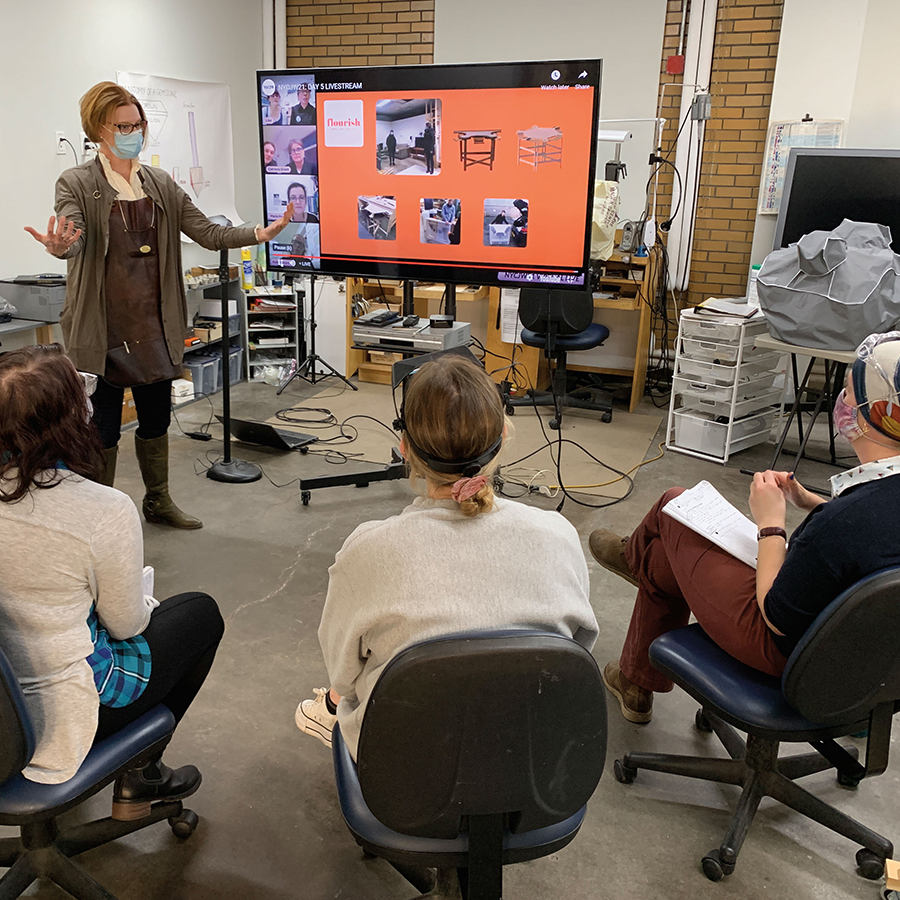 Boston's North End has always been home for NBSS, and now, makers across the globe will participate in the NBSS approach to hands-on learning, even if those students' hands are in Munich or Mexico.
"The maker movement today is very encouraging because so much of modern life is virtual," Bill says, acknowledging the lack of access that many interested students have to the physical campus of NBSS. "How great would it be for a kid in India to learn how to make something well from someone in Boston? Even as we talk about going virtual with some of the training, it's still tactile and concrete. People have a need to do things with their hands, and that's where North Bennet Street can come in."
Legacy and Impact
As NBSS celebrates its 140th year, a move online represents one of many ways the School has adapted to local and global events, technological advances, and community needs. Now at a moment of substantial growth in capacity and audience, stepping with intention into the digital environment to advance craft and trade education, this is a moment the School will look back on as a major inflection point in its history.
Sarah shares Bill's passion for this project, "Working with Bill in this process has been a dream. For the School to have a benefactor (a graduate!) who saw the opportunity long before the School was even ready to act on it is tremendous. And to get out in front of the idea with deep trust and generosity, during an emergency year…it's truly remarkable. Without his early commitment, we could never have acted on this so quickly and effectively."
"The School will be able to achieve its mission to teach hand skills, preserve craft traditions, and promote a greater appreciation of craftsmanship, on a completely different scale. Online learning will enrich countless people's lives."
The online initiative, and the gift that makes it possible, will have lasting effects for a long time to come. It has the potential to reach a more diverse audience of learners, allow access to students who otherwise would be excluded from NBSS training, expand the School's national and international contacts, and invite collaborations that would previously have been geographically prohibitive—all while expanding and diversifying the School's revenue model.
"The School will be able to achieve its mission to teach hand skills, preserve craft traditions, and promote a greater appreciation of craftsmanship, on a completely different scale," Bill shares. "Online learning will enrich countless people's lives."
---
NBSS training is going online.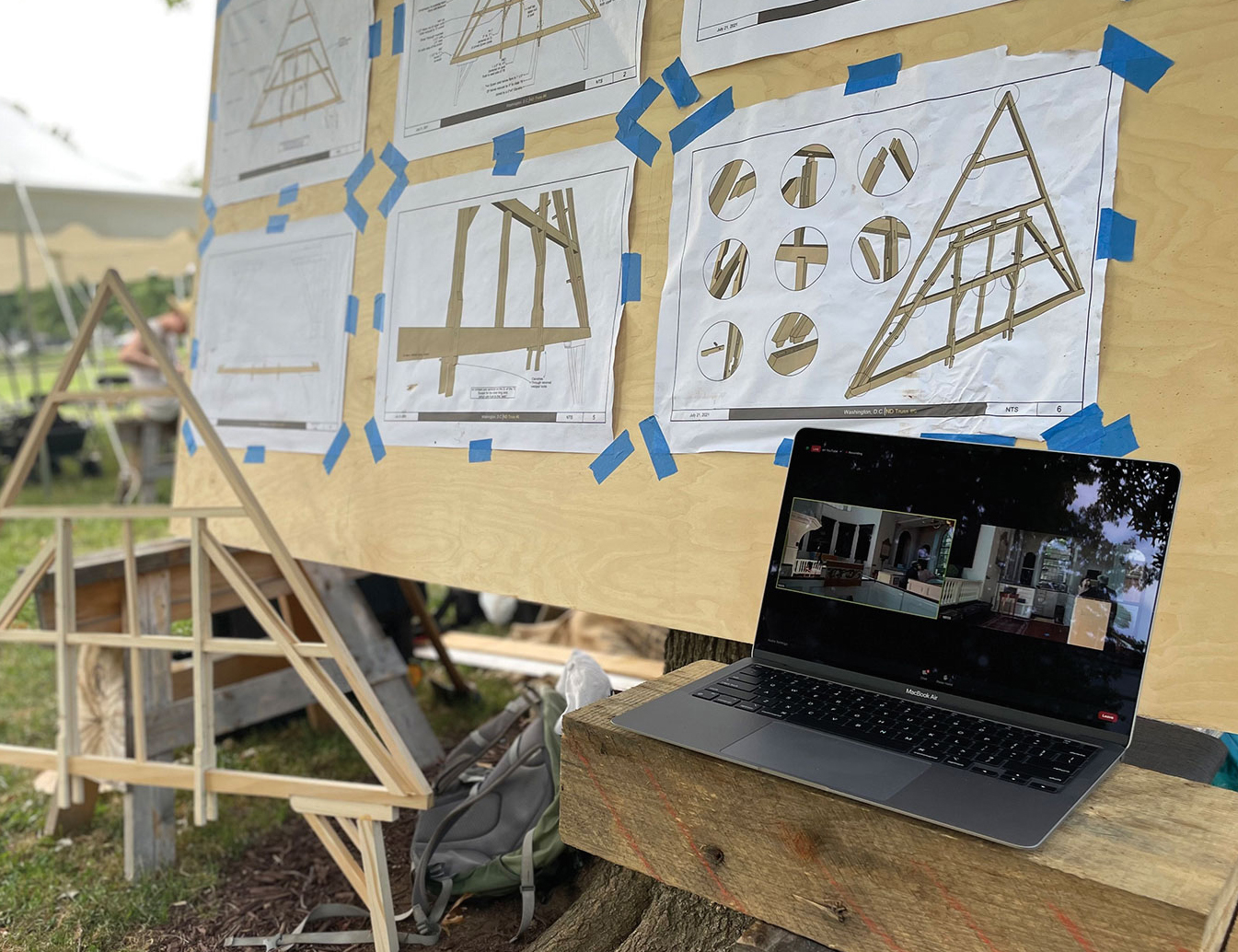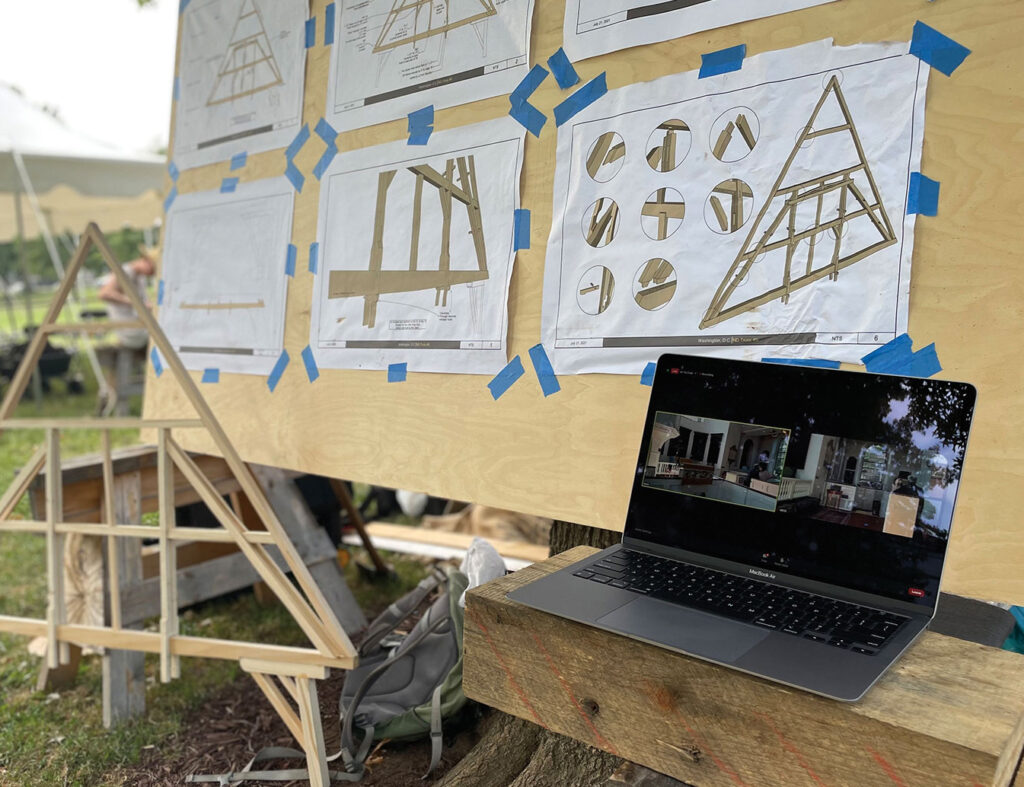 NBSS has a history of developing thoughtful, people-focused strategies in response to challenges large and small. The last year has tested this legacy, with proven success found in the remarkable adaptations made by individuals, programs, departments, and the institution as a whole.
Though less visible, a great deal of time and energy were channeled to develop a plan of action for online learning. This process, led through NBSS Community Education (CE), was both comprehensive and illuminating, allowing us to understand the School's unique position as a leader in craft education, to establish a point of departure, and to actualize a plan for future opportunity.
Made possible by the Hettinger Foundation, and a truly School-wide consortium of contributors, the Strategic Initiative: CE Online was unanimously adopted by the Board of Directors in Spring 2021.
Timeline
Here's how the work was done.
Crowdsourcing
Some big questions we asked ourselves, and our community.
How do we maintain the School's reputation for high standards and skills?
How will we distinguish ourselves from others?
As we open up our space to a more diverse range of faculty and students, how do we ensure that they feel welcome, supported, and heard?
What can our Sloyd educational philosophy teach us in terms of approach?
With so many options and possibilities, how will we choose which classes to offer?
Who do we want to reach?
If we could offer any classes at all, what would they be?
Goals & Benefits
What we stand to gain.
The new NBSS Community Education Online program will provide a broad range of positive outcomes for the School, the industries in which it operates, and the communities it serves.
Some of these include:
Increased access to craft, with more people able to develop new skills, engage in unique experiences, and develop meaningful connections with others through hands-on learning.
Greater opportunities for participation among groups that have been historically excluded from mainstream craft education.
Broader use of digital tools to create a community of learning, sharing, and connection.
Removal of real and perceived barriers to participating in craft experiences and education.
A more expansive view of NBSS as both a place for learning and as a center for craft and trade.
Greater appreciation, enjoyment, and knowledge of craft, both within our own networks and beyond.
A more expansive definition of craft and trade overall.
Pilot & Launch
What's next for CE Online.
As of this writing, an invite-only pilot was launched in the Fall of 2021, with nearly 150 students participating in five virtual classes. Takeaways from the effort will inform the next, public phase of online offerings, slated for early spring 2022. We're excited to welcome you (back) to the School soon!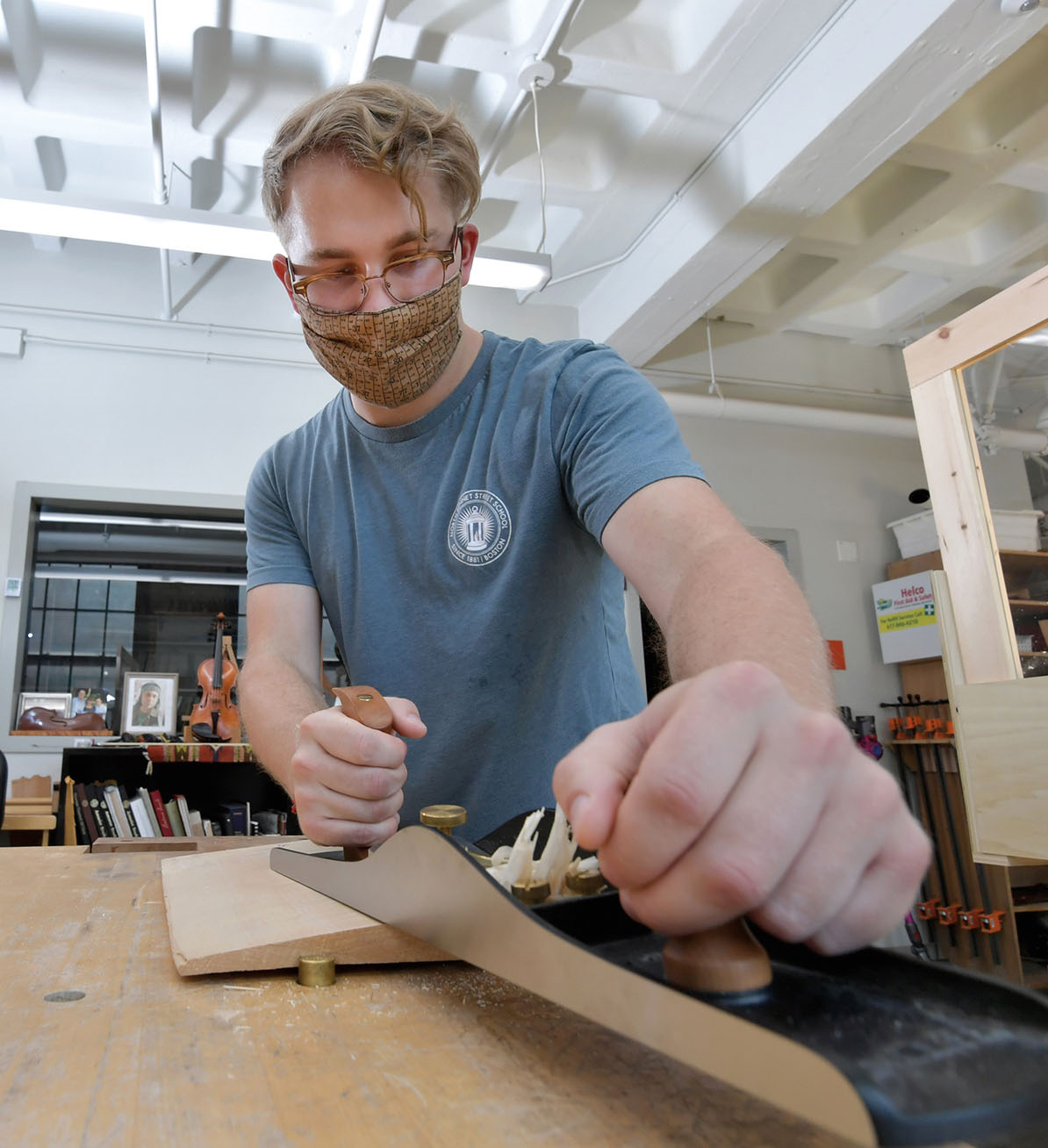 6 one-day classes (2 hours)
Chip Carving
Round Basket Weaving
Travel Journals
2 multi-week classes (4-6 weeks)
Artists' Books
Chisel Sharpening
Learn more about both online and in-person offerings at nbss.edu/ce.
This article is from our 2021 Annual Report. Read more stories from the issue or view more issues here.