Corey Swan VM '12
September 13, 2017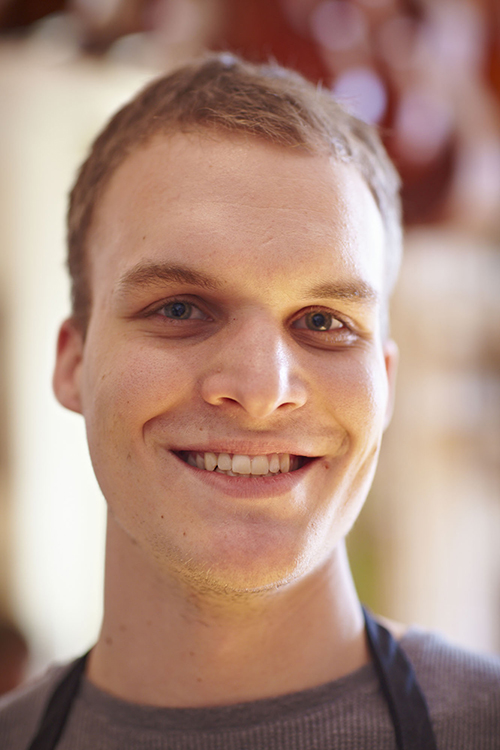 Before NBSS, I attended College at the University of Northern Colorado where I received my BA in Music for double bass performance. I have always enjoyed music and woodworking, so it was natural to think the best thing I could do was to build instruments. I did a few basic repairs and was hooked.
I found out about NBSS after visiting the Violin Making School of America. I choose the NBSS program because the school is in Boston.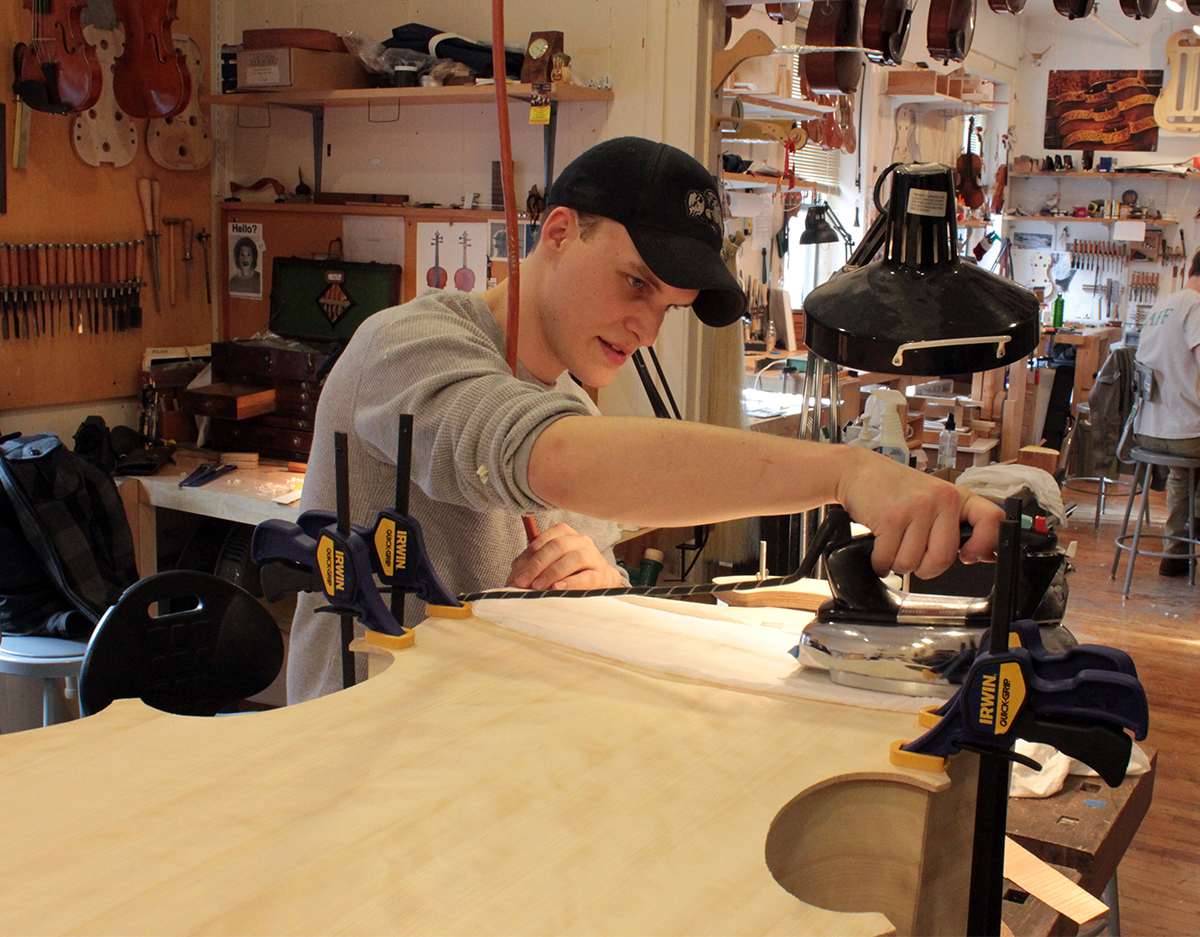 Violin Making & Repair students build six violins and a viola during their three years at NBSS, with the opportunity to build another stringed instrument of their choice if time allows. Some build a cello, but Corey Swan VM '12 chose to take on a bass.
For Corey, building a bass was a compelling challenge. He began the project in November using an 1820 Giuseppe Ceruti instrument being restored at the Pawtucket Rhode Island shop shared by Tucker Densley and Zachary Martin as a model. After hundreds of hours and several trips to Rhode Island to compare his instrument to the Ceruti, the bass was completed by graduation.