Frame a Gable Wall
November 30, 2017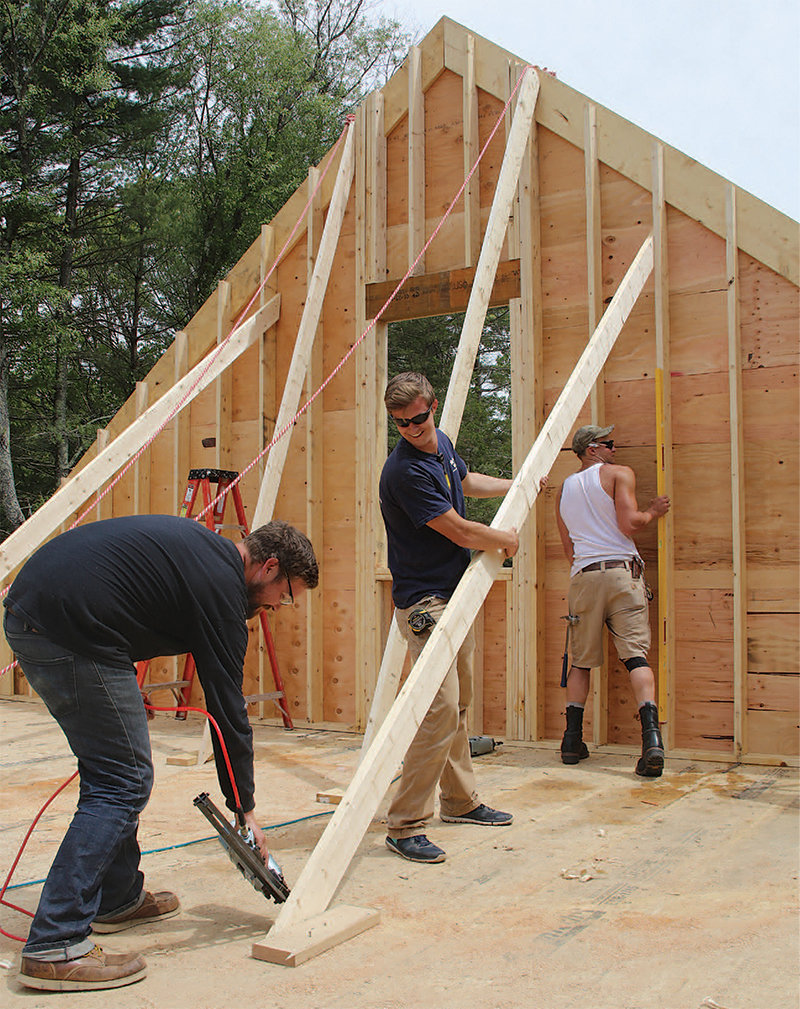 NBSS's Carpentry program was featured in the December 2017/January 2018 issue of Fine Homebuilding magazine. The article "Frame a Gable Wall," written by Carpentry Department Head, Brian Vogt, appeared in issue #272, January 2018. The article detailed step-by-step their fundamental approach to building a gable wall, which hinges on an accurate layout that keeps the math to a minimum.
"After almost 20 years in the field, I know well that there are usually several good ways to complete any carpentry task. But here at North Bennet Street School, where I now spend my days teaching carpentry, we stress fundamental textbook methods that minimize complex math and avoid specialty tools.
Our 2016 graduating class included 21 students, and, as we do every year, we used real construction projects to teach them carpentry. In addition to the small structures we built in our Boston shop at the beginning of the program, we finished with a full build. This year we framed a 24-ft. by 48-ft. barn, and used the opportunity to take the students through the basics of building a gable wall: laying it out full scale on the attic floor, framing it, sheathing it, attaching the overhangs, and, finally, raising it safely."
Read the entire article here (pdf).
Reprinted with permission © 2018, The Taunton Press, Inc.
Photos by Patrick McCombe.