Mastery, Leadership, Achievement
January 7, 2019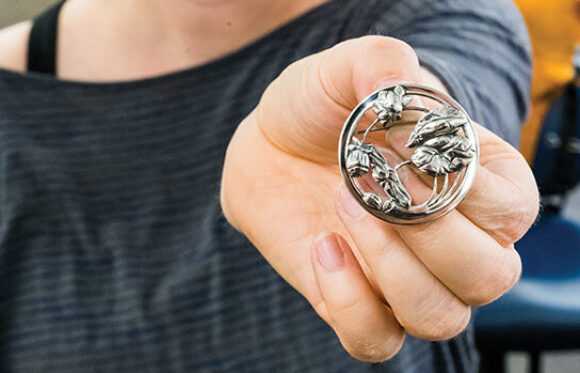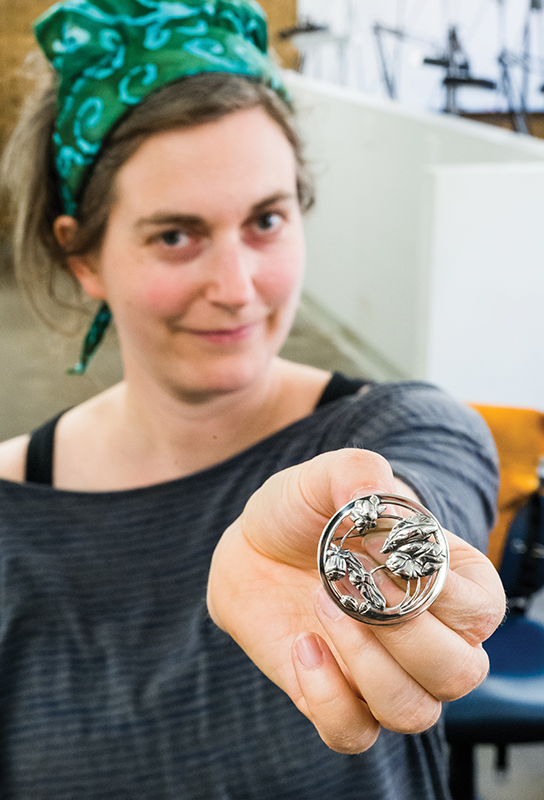 Merit-based scholarships at NBSS recognize excellence and provide a benchmark toward which future students strive. The Gladys Brooks Foundation Scholarship is one of the School's newest offerings, and NBSS is proud to announce Marei Dose JM '18 as the inaugural recipient.
The mission of the Gladys Brooks Foundation is to provide for the "intellectual, moral, and physical welfare of the people of this country by establishing and supporting non-profit libraries, educational institutions, hospitals, and clinics." This endowed scholarship, established in 2016 as part of the Lives & Livelihoods Campaign, specifically provides funds to an exceptional student in their second or third year of training at NBSS.
Merit, in this case, is based solely on three categories: educational achievements, technical mastery, and potential for leadership in their respective field. Students from any of the School's multi-year programs are eligible, and more than one student may be awarded the aid each year.
The process of vetting nominees is one part quantitative, one part qualitative. First, factors like grades, attendance, and overall performance in the classroom are taken into account via a numerical matrix. Then, the scholarship committee must assess the elements of a nominee's profile that are more fluid, such as recommendations from instructors. Students are not aware they have been nominated, and their names are not included to keep the process as objective as possible.
"Marei completes every job to the highest possible standards, and will set the bar high as the first recipient of this award."
For this reason, Marei was shocked when she learned of the awarded scholarship. "It was on a school day early this year when [NBSS staff members] Claire and Melissa came into the jewelry space and asked me to join them in Ann's office," says Marei. "I had no idea what was going on, so I was really surprised and touched when they told me. I felt honored to be singled out and recognized in this way."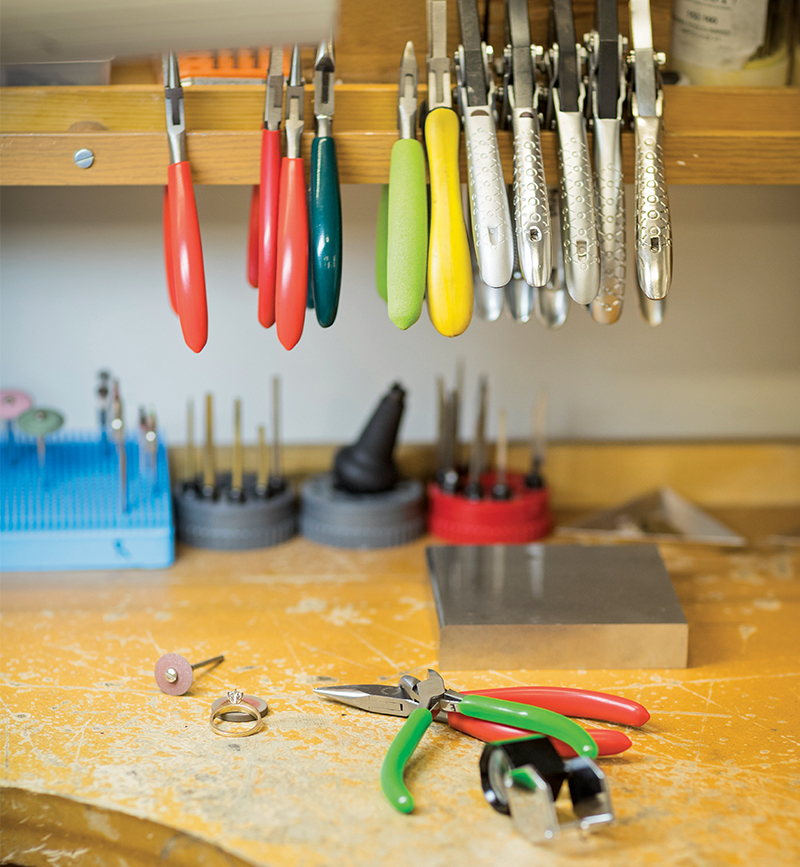 In her written nomination, Ann Cahoon JM '02, Jewelry Making & Repair Department Head, outlined Marei's many accolades. "From her most fundamental projects, to her current advanced fabrication and stone setting, the quality of her work is exceptional. She has always put the technical merit of a finished piece before the speed with which she completes it." She continued, "She completes every job to the highest possible standards, and will set the bar high as the first recipient of this award."
After graduating from the University of Hannover in Germany with a Master's degree in Biochemistry, and later earning her PhD from Tufts University, Marei went on to conduct basic Immunology research for the National Institutes of Health, Dana Farber Cancer Institute, and the University of Chicago. Though she had a promising career in medical research, Marei came to the realization that she wanted to do something different. At age 39, Marei came to NBSS to begin a second career, and a new life.
Marei has since graduated from NBSS, and already works for a jewelry manufacturer where she can, in her words, "grow my skills and hone my craft in a most inspiring and supportive environment." This scholarship was the affirmation she needed to kickstart that rewarding new career. "It was the ultimate confirmation for me; I am definitely on the right track to my dreams."
Learn more about all scholarship opportunities at NBSS.
This article is from our 2018 Annual Report. See all the stories here, or view more issues.