The Gregg Violin Visits NBSS
February 28, 2020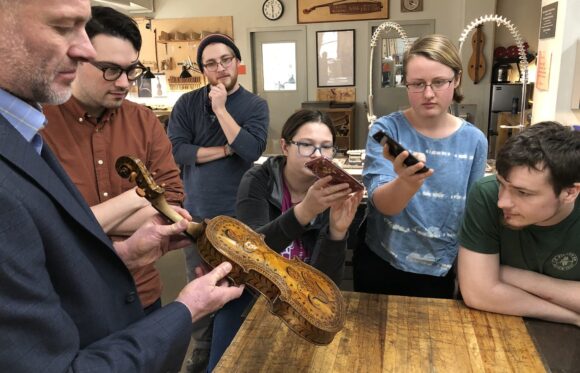 The National Trust for Scotland Foundation USA visited our Violin Making & Repair students this January, bringing a very special guest with them: the Gregg violin.
The Gregg violin is an 18th-century Scottish fiddle that was played by the poet Robert Burns and his dancing master, William Gregg. It has intricate hand-painted designs on front and back, and its neck is about one inch smaller than a standard violin – and was recently restored. It has not been to the United States in many years, and it's in the country in January for a series of Burns Nights in Boston, New York, Chicago, DC, and LA.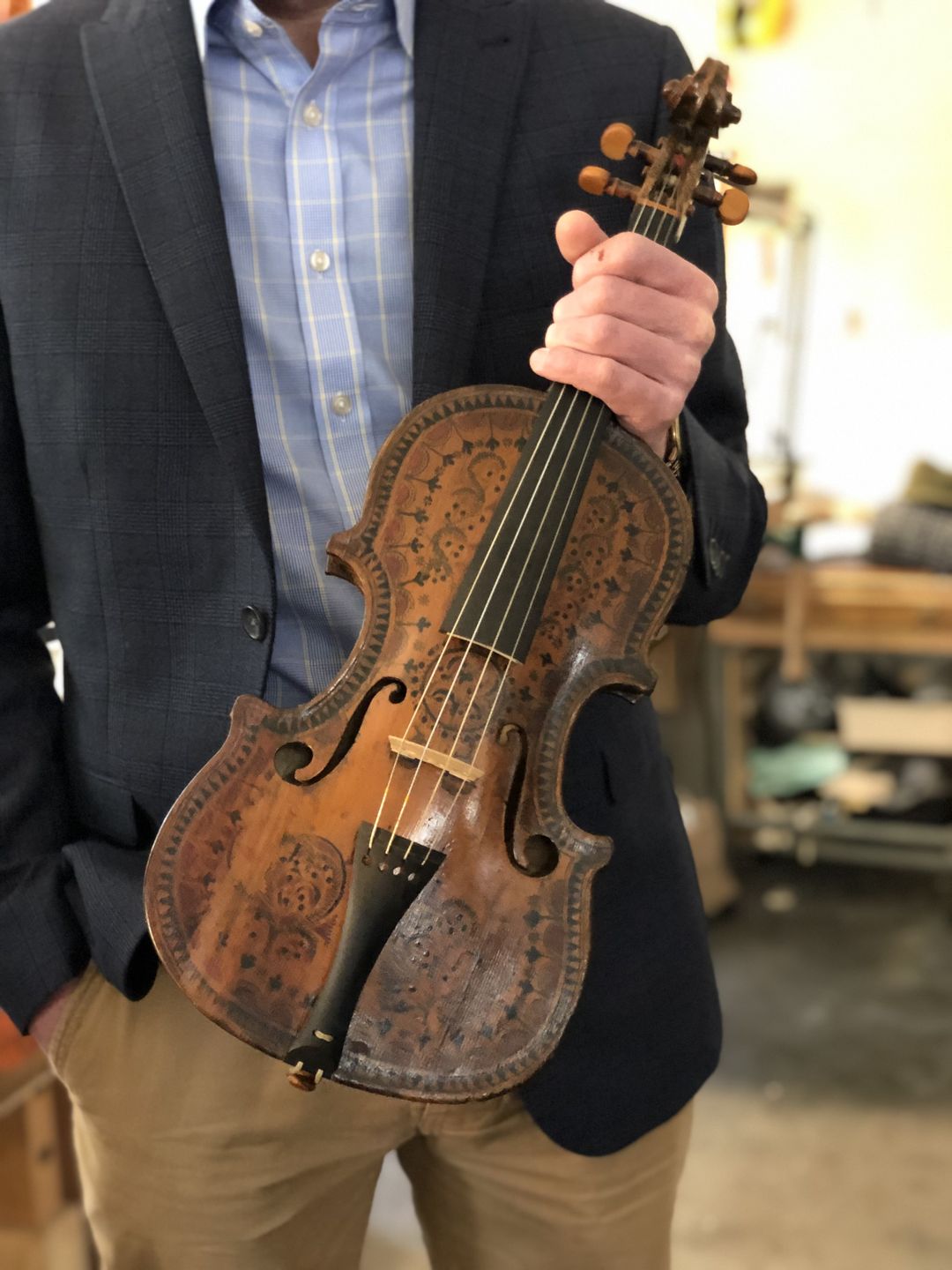 Our luthier students got an up close look at the historic violin, and also heard traditional Scottish fiddle tunes played by Alistair McCulloch, who has been the sole player of the instrument for many years. The students asked questions of him and David Hopes, the The National Trust for Scotland's head of collections and interiors.
Roman Barnas, NBSS instructor and Department Head, shared some interesting thoughts about the baroque instrument, saying it appeared to be in the Italian tradition of Amati. He also remarked that it was wonderful to hear the tone of the historic violin, when today we are striving for louder instruments with more clarity – and that it really transported you in time.
Watch Alistair play a tune on the violin here, and see more videos of the visit on Instagram.