Hand-Built Sheds for Sale
September 23, 2019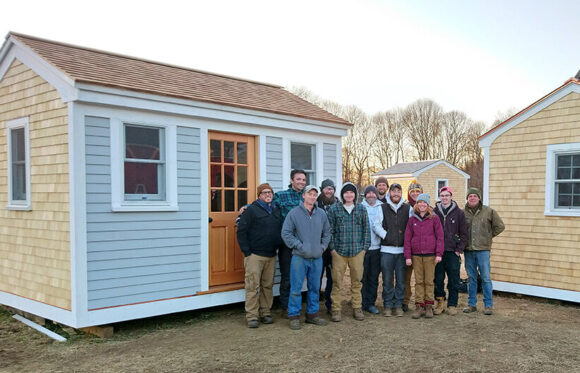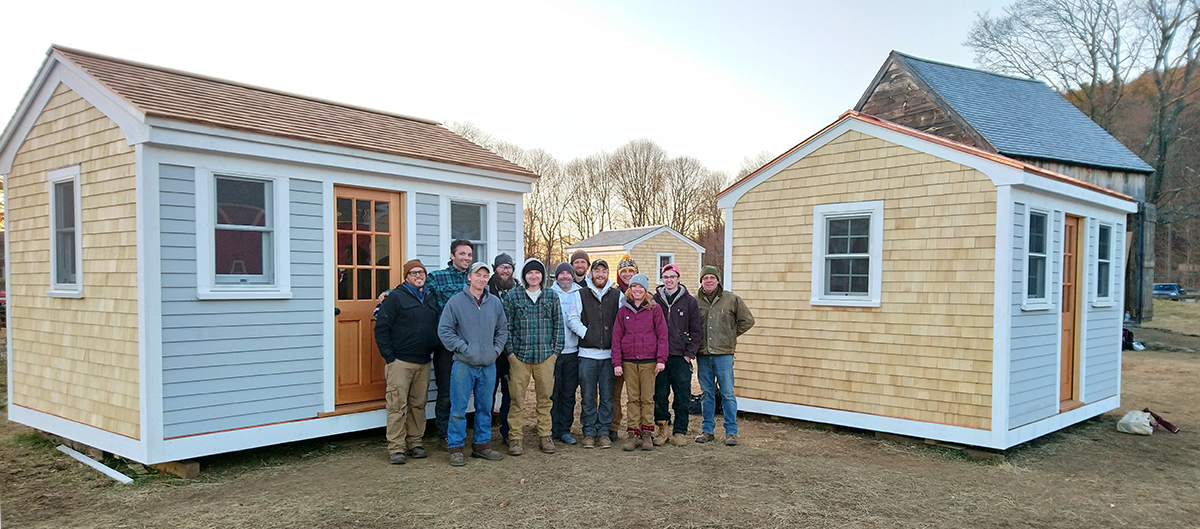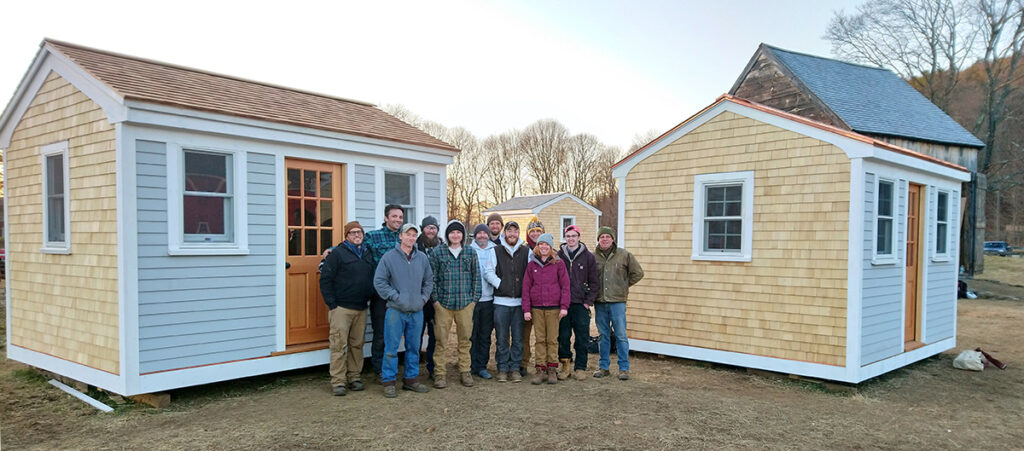 NBSS Preservation Carpentry students craft hand-built sheds each fall as part of their first-year curriculum, to practice basic construction techniques. You can own one of this year's sheds!
Here are the details:
10 feet by 12 feet of stick-framed construction.
One shed will have a green Vermont slate roof, another a raised seam copper roof, and the third will have red cedar shingles.
The siding will be clapboards on the front and cedar shingles on the 3 other elevations.
They have 3 windows, one single front door and a gable end double door.
Unfinished interior.
Pricing for all shed types is $6,000. Pre-orders or direct purchases are accepted depending on availability. Clients are responsible for moving costs, though we have a shed mover available.
If you have questions that weren't answered here or would like to discuss or move forward in purchasing a shed, please email our Preservation Carpentry Department Head, Steven O'Shaughnessy, at soshaughnessy@nbss.edu.
We're always seeking great Preservation Carpentry to help round out our curriculum. Fill out our "Request Preservation Carpentry Work" form to propose preserving a historic structure or crafting a structure using historic techniques, other commission for consideration. For more non-historic construction projects like home additions or renovations, see "Submit a Carpentry Project" on the same page.