Where History, Community, and Construction Meet: Preservation Carpentry
September 18, 2020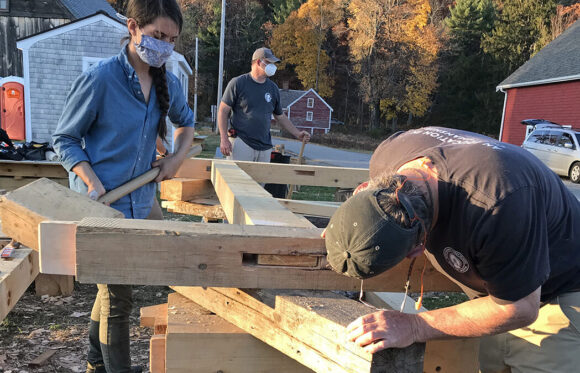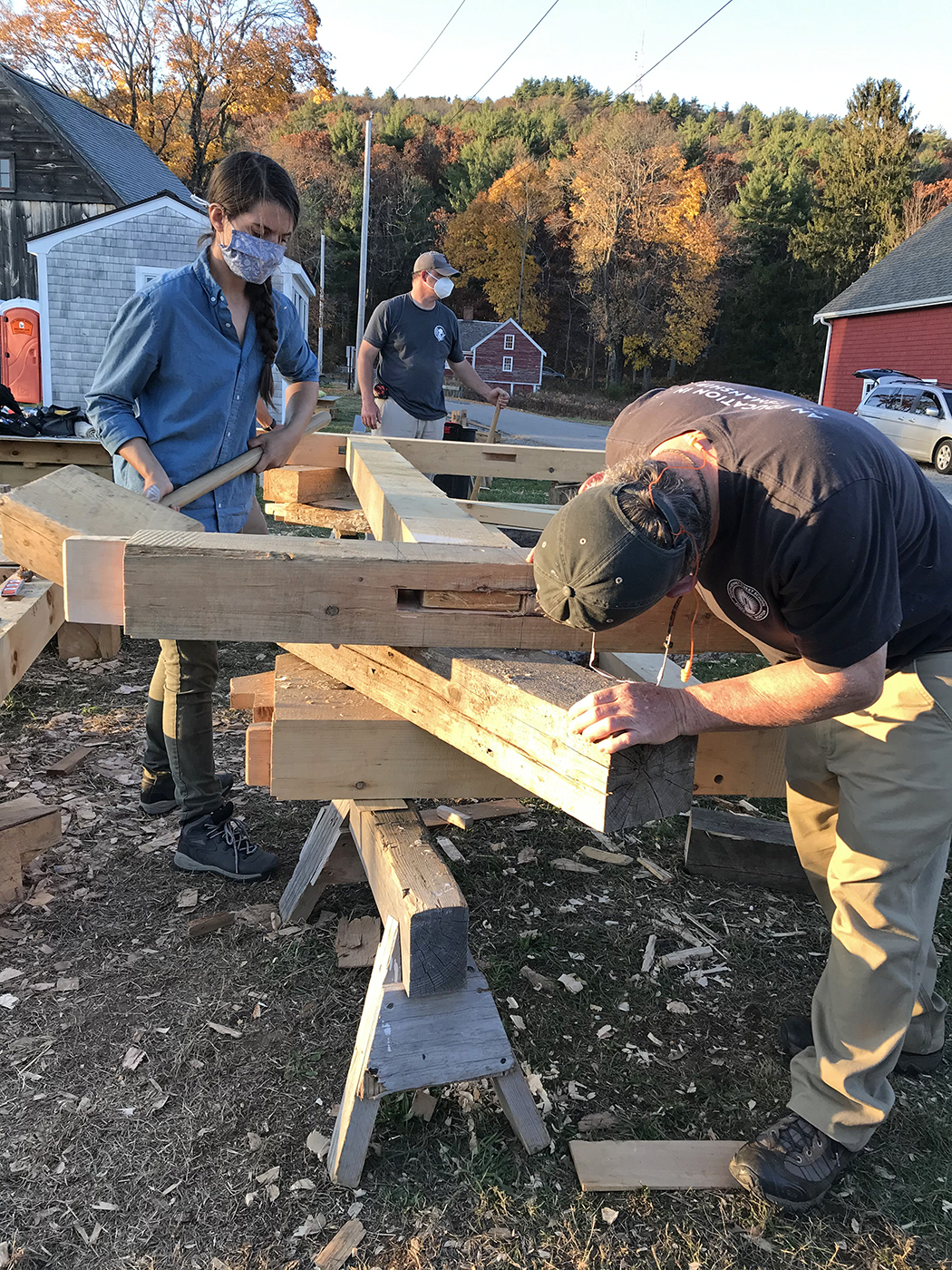 Are you drawn to history? Do you love historical drama or movies from another era? Have you ever looked at a beautiful structure constructed long ago and wonder how it was built? Wherever you live, you probably have landmark places the community is known for (historic homes, buildings, schools, or churches) that have stood for decades, or even centuries.
At NBSS, we're fortunate to be located in one of the most historic neighborhoods of one of the most historic cities in the country, the North End of Boston. With several centuries to our name, we're a city of firsts: the first public park (Boston Common) and the first public school in the country (Boston Latin) were founded here over a hundred years before the Declaration of Independence was signed. Read more about why we think "Boston is America's best city."
If you've ever marveled at the beauty of classic architecture or the perfect simplicity of a 18th century colonial cape or saltbox, you need to know about preservation carpentry, the branch of construction dedicated to preserving and restoring important architectural elements of historic structures.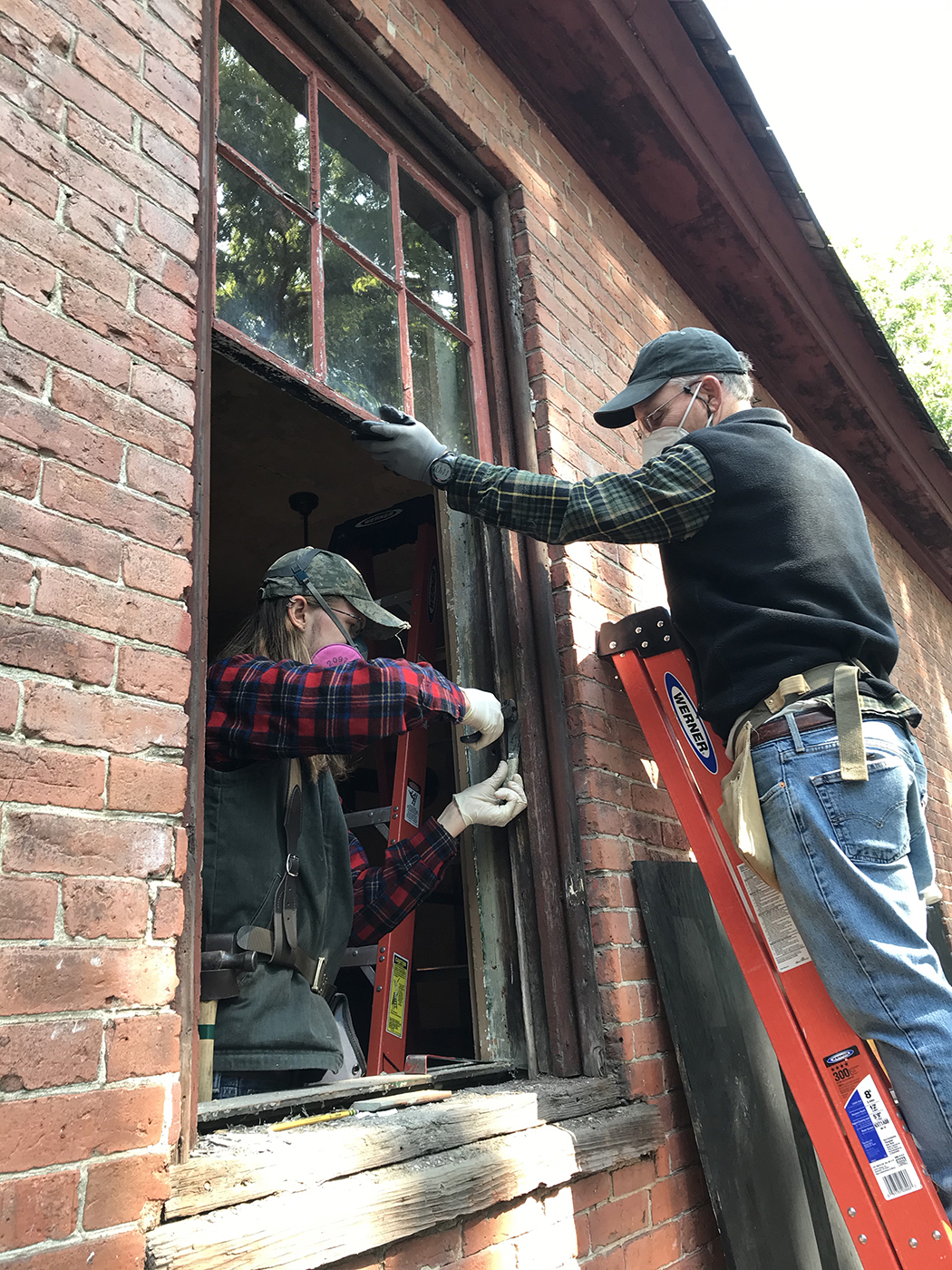 The perfect intersection of history, community, and construction, preservation carpentry helps connect the past with today. Historic preservation jobs are among the most coveted in the skilled trades. Unlike traditional carpentry which is focused on building something from the ground up, restoration carpentry starts with an existing structure. Restoration carpenters are masters at uncovering a building's true nature—how it was originally conceived and built. It's equal parts detective work and construction, and often incredibly detailed and painstaking.
So, why invest so much effort in an older building? Because often, it's so much more. Every building has a story to tell, speaking to another place and time in our history. It represents the voices of those who came before us. One historic foundation puts it this way: "Historic preservation helps keep communities beautiful, vibrant, and livable, and gives people a stake in their surroundings. It connects people with their past, and with one another."
Beyond their history, historic structures often have features that are uniquely beautiful and often irreplaceable. Restoring a structure typically starts with a hunt for these hidden treasures.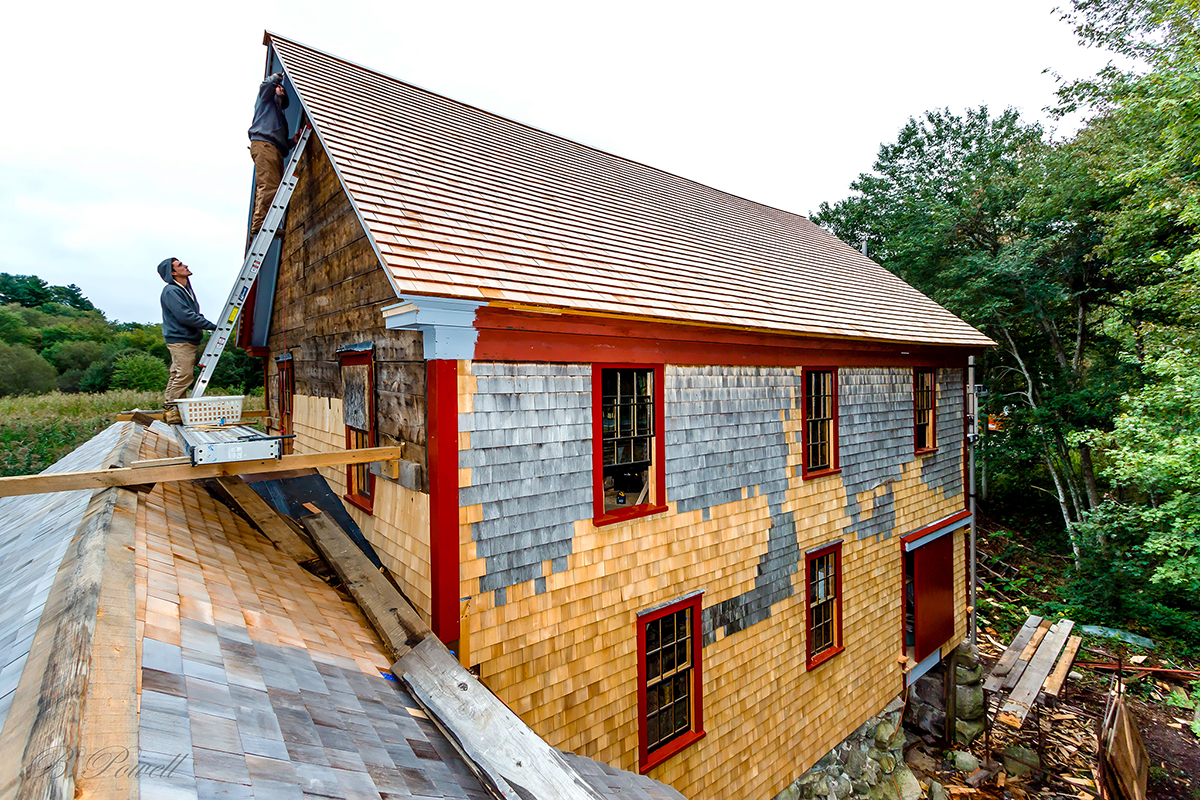 One of our favorite organizations, The National Trust for Historic Preservation, is a constant source of inspiring stories of heritage and restoration, from around the country and within specific communities. Closer to home, our NBSS Preservation Carpentry program teaches students with a love of history and quality workmanship the skills they need to build, restore, and preserve irreplaceable structures from another era. Our students have a proud history of contributing to important community and historical projects including renovating the historic 1791 barn at Brookwood Farm in Canton MA, partnering in rehabilitating the 18th century Fowler Clark Epstein Farm, and building a full-scale reproduction of the front door of the former Hancock Mansion on Beacon Hill. Every project we undertake carries a significance far beyond what we build.
Once an old structure is gone, its significance and story often go with it. By preserving these irreplaceable buildings, we honor much more than bricks or wood and maintain a vital lifeline not only with our history but our future. To learn more about careers in historic preservation carpentry, contact us.