The Lives & Livelihoods Campaign
February 1, 2019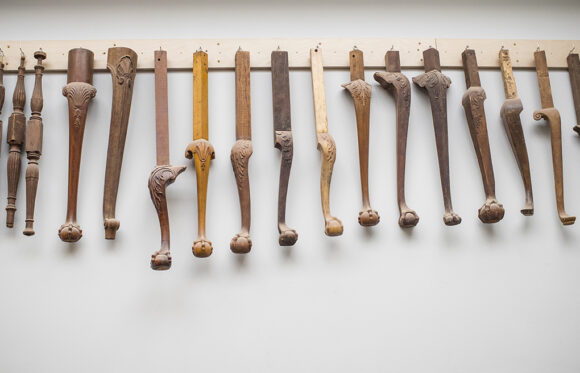 Lives & Livelihoods Campaign
Together, we made a promise to the future. It was a promise to possibility, to excellence, and to the students who will be come leaders in traditional trade and craft.

NBSS set the goals in 2015. Over four years, you helped to fulfill the promise through the Lives & Livelihoods campaign.
Total endowed funds by December 31, 2018—to expand student aid
Annual tuition frozen by 2020 & limiting future increases
In scholarship awards to our talented students each year by 2024
Your response as a community was truly inspiring. Ultimately, we exceeded our ambitious goal by building an endowment of $20,560,847.
With your help, our current and future graduates will be free to pursue careers based on their passions, with less of a financial burden. They will go on to shape the future of fine craftsmanship, become the next generation of leaders in their fields, and make a tangible, lasting difference in communities near and far.

Thank you for your generous support.

An education in craft is as important today as it was when we were founded 1881.
For over 135 years, the mission of North Bennet Street School has been to provide vocational training as a path to self-sufficiency and a meaningful, productive life. That mission is no less relevant today than it was at the School's inception. At a time when many question the assumption that a four-year college education is essential for success in life, when student loan debt is over $1.2 trillion, and when 48% of college graduates are working jobs that do not require a four-year degree, we offer an alternative path to a rewarding career.
"North Bennet Street School is a treasure for the City of Boston. I share the School's commitment to an accessible, quality education, and to ensuring that everyone has a fair shot at realizing their full potential."
– Martin J. Walsh, former Mayor of Boston
As the preeminent school of craft, we provide the highest quality education possible.
Our educational philosophy is focused on hand-skills training that is by nature intensive, intimate, and community oriented. Ultimately, our method seeks to teach the "whole person" how to make a living and lead a fuller life.
We Teach
Skills that will always be needed, for jobs that cannot be exported. The skills and values we teach go beyond the specifics of the trade.
We Understand
The importance of preserving craft traditions and the universal appeal of making things. Making is patient and thoughtful rather than fast-paced, impatient, and constantly reactive.
We Believe
That the standards of excellence, quality, and attention to detail that are the hallmarks of North Bennet Street School can become a reflection of one's life and not simply a feature of one's work.
Scholarship aid is essential if we are to accept the best, brightest, and broadest possible range of students.
With less student debt, the next generation of our graduates will be free to pursue careers based on their passions, not their financial obligations.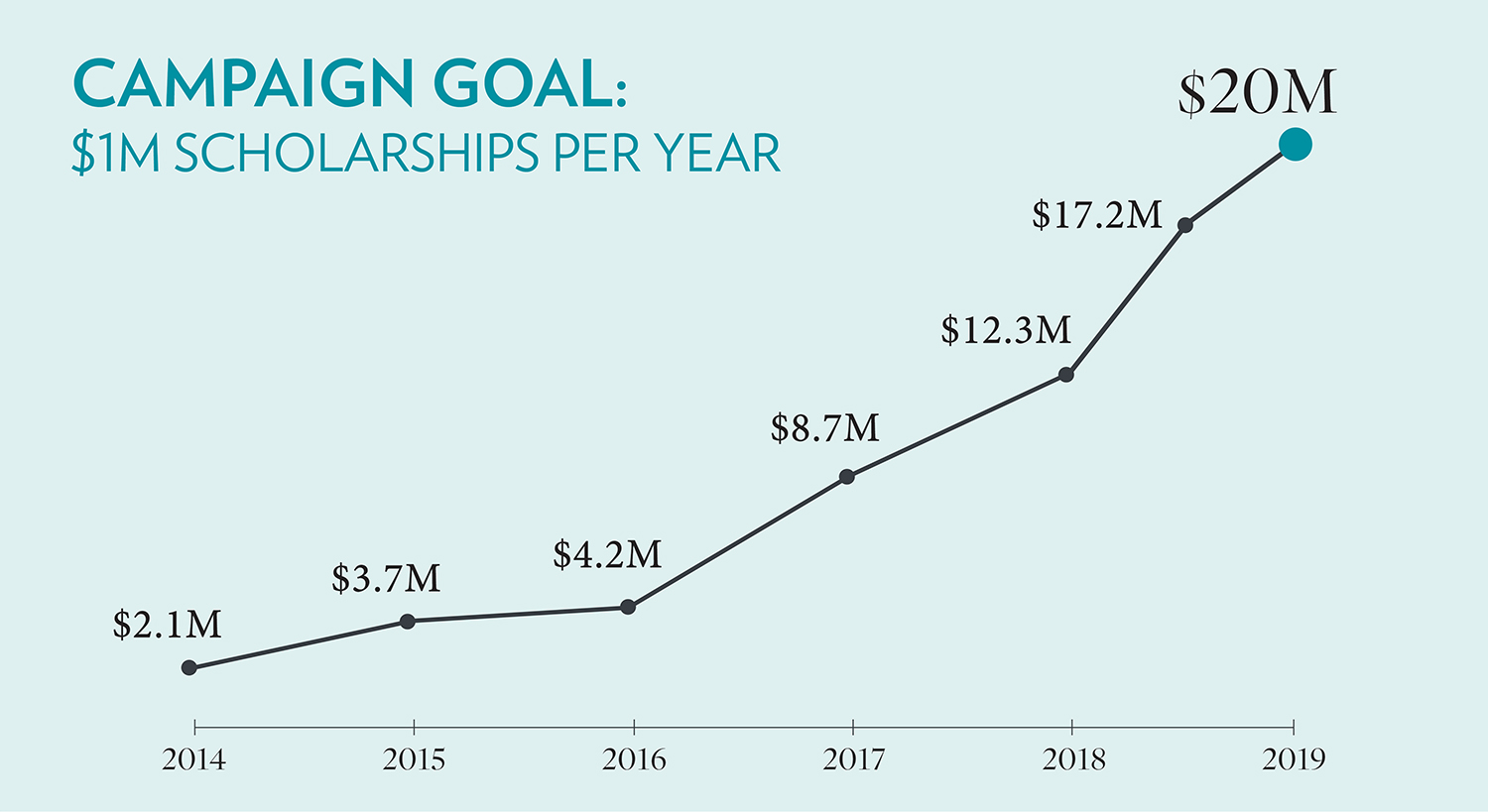 Providing our students with excellence in education comes at a cost.
It is not realistic to expect an individual to embark upon a career in craft, with modest expectations for financial rewards in the early years, to assume this level of debt.
Average tuition + Boston cost of living
Minimum loan repayment per month for the first 10 years
With your help, we will carry the School's mission into the future.
By lowering the cost of enrollment, hardworking students can focus on their education rather than paying the bills while in School. With less student debt, the next generation of our graduates will be free to pursue careers based on their passions, not their financial obligations.
With your help, we will…
Continue to provide a high-quality education in craft.
Open the School's doors to talented, passionate students of all backgrounds.
Produce the next generation of leaders working across craft traditions.
Secure crafts place as a viable path to meaningful lives and livelihoods.
Thanks to Our Generous Donors
Dorothy C. Africa BB '93
Roy A. Hunt Foundation
Jacob D. Albert
Timothy J. Hunt
David CF '11 & Holly Ambler
Tim & Joanie Ingraham
William & Nancy Ames
David & Ann Ingram
Karen Arras
Kenneth & Robin Isaacs
David E. Bader
Jack & Libby Jacobs
Francis & Carla Baird
Anita Johnson
Cathleen A. Baker
Elizabeth B. Johnson
Nancy Baker
Kristen N. Johnson
Jeannie & Henry Becton, Jr.
Peder C. Johnson
McKey BB '11 & James Berkman
David W. Jones PC '14, in memory of Roger D. Jones
Patricia H. Biggar
Harold N. & Jennie Hunnewell Kaplan
Tom & Tracey Bird
Martha Kearsley
Phyllis & David Bloom
Wallace Kemp
Katherine Colt Boden
Vin CF '13 & Becky Kennedy
Mary Patrick Bogan
Charles CF '05 & Charlotte Kline
Fleur S. Bresler
Kochman Reidt + Haigh Cabinetmakers
Brian C. Broderick
Joseph L. & Peggy R. Kociubes
David & Anne Bromer
John Langer
Gladys Brooks Foundation
Catherine C. Lastavica
Brooks Ltd. Piano Products, in honor of Jack Stebbins
Seth & Cynthia Lawry
Desmond Brown
Thomas Lee CF '88
Ellen C. Burbank
Kate Levy BB '18
William T. & Louise Burgin
David W. Lewis, Jr.
Brad Calloway
Ruby W. and LaVon P. Linn Foundation
John Carrera BB '96
Brooks Lobkowicz
Richard & Betsy Cheek
Lux Mentis, Booksellers
Chevy Chase Trust
Lynch & Lynch, Attorneys
H. Nichols B. Clark
Michael & Cynthia Malm
Judith A. Cohen BB '98
Avital Manor Peleg
Paul Combe
The Manton Foundation
Edward S. Cooke, Jr. & Carol Warner
Anne & Marc Margulies
William G. Creelman
Kathleen A. Markees BB '92
Jill Davenport PT '94
James M. Marsh
Bruce & Lynn Dayton
Walter McDonald
Nicholas & Elizabeth Deane
Mark McGraw
Bob & Bobo Devens
Tish & Steve Mead
Forbes & Carolyn Dewey
Michael and Louisa von Clemm Foundation, Inc.
Mario DiLeo
Ned Miller PC '98
Dr. Thomas Divilio
Starr Moore
Patricia Dranoff, in honor of Walter McDonald
Caroline Mortimer
E & L Campbell Family Foundation
Patrick CF '97 & Danielle Muecke
Simon Eccles & Carolyn Hitt
Rebecca Métois BB '17
Samuel & Avril Ellenport
Amanda Nelsen BB '07
Janet & Chris English
John Nove BB '07
Arini Esarey BB '11
Carol O'Hare
Mark Esser & Amanda Hegarty
John F. O'Regan BB '97
Florence Everett
Richard CF '05 & Marie BB '02 Oedel
Paul H. Farris
Nick Offerman
The Felicia Fund, Inc.
Selma Ordewer
David & Karen Firestone
Amelia Peabody Charitable Fund
Erin Fletcher BB '12
The Pennyghael Foundation
Doris C. Freitag
The Harold Whitworth Pierce Charitable Trust
Claire Fruitman CF '96, Brian & Griffin Bram
Daniel L. Quinn & John B. Quinn
Aude Gabory BB '09
Adrienne & Mitchell Rabkin
Melissa Gallin & Alessandro Vianello
David A. & Susan Berkman Rahm, in honor of McKey Berkman
Paula J. Garbarino CA '80, CF '88
James Reid-Cunningham BB '90
Rebekah Lord Gardiner BB '93 & J. Matthew Gardiner
Richard Saltonstall Charitable Foundation
Chris Gates
Jim & Sandy Righter
Jan & Ron Geddes
Cornelia C. Roberts
Jock Gifford JM '97, CF '01 & Brigid Sullivan
June & Jack Robinson
Ken Gilbert BB '10
Lea & Adam Rutledge
Claire Grund Gillespie BB '05
Schooner Foundation
Robert Goodman
David & Marie Louise Scudder
Bruns & Penny Grayson
Lisa Shaw
David Greenewalt Charitable Trust
Laura & William Shucart
Mr. & Mrs. H.D.S. Greenway & Family
Ronald & Mary Skates
Gale Guild
Parker & Natalie Small, in memory of Ettore Battaglia
Miguel Gómez-Ibáñez CF '99
Steven B. Soppe
Thomas W. Haas Foundation
Seth Sprague Educational and Charitable Foundation
Kirk & Kathryn Hachigian
Mary F. Stevens
Rick & Mary Jo Hamilton
Lewis PA '80 & Toni Surdam
Devens H. & Sandy Hamlen
Manson & Anne Surdam
Yumiko Harris BB '08
Peter H. Talbot
Marsha S. Hassett VM '98
Hannah Tashjian BB '05
Deborah M. Hauser
Pamela Thayer
Barbara Adams Hebard BB '90
Geneva CF '16 & William Thorndike
Tessa & John Hedley-Whyte
Joan & Nicholas Thorndike
Julie E. & Bayard Henry
Edmund C. Toomey
Robert & Jane Herbert
John A. Totter PT '15, PA '16
Marilyn L. BB '88 & James L. Heskett
Barbara Trachtenberg
William CF '07 & Corinna Hettinger
Ro Trainor JM '91
High Meadows Foundation
Colin Urbina BB '11
Hilary & Eric Woodward
Gaye Hill & Jeffrey Urbina
Nancy J. Hoffman
Wagner Foundation
Randall & Tanya Holton, in honor of David Ambler
James A. S. Walker
Barbara & Amos Hostetter
Deborah Wender
Edward & Marianna Howland
Western Ohio Woodworkers Organization
Brent Hull PC '93
Mary Grace Whalen BB '16
Luisa Hunnewell & Larry Newman
Mary & Tim Williams
Tommy & Jen Hunnewell
Windgate Charitable Foundation
Francis O. Hunnewell Family
Dr. Hsushi Yeh
Emily & Frank Hunnewell
Anonymous (12)
M. Luisa B. Hunnewell
Anonymous, in memory of Anibal Hernandez Garcia Sanabria
Rebecca Hunnewell, MD
Walter & Lila Hunnewell
Willard P. Hunnewell
Generous donations from individuals and foundations have made possible a wide range of endowed scholarships for qualified NBSS students. Some of these are based on financial need, while others are based on merit.

For more information about creating a scholarship fund, please contact our Development Office at development@nbss.edu or 617-227-0155 x 172.
The Surdam-Murphy Scholarship (Basic Piano Technology)
Board of Advisors Endowed Scholarship
Lisa von Clemm Bookbinding Scholarship
Partners in Craft (Carpentry & Preservation Carpentry)
Vin Kennedy (veterans and/or immigrants)
Gladys Brooks Foundation Scholarship (based on merit)
Harold Whitworth Pierce Scholarship Endowment
Linn Foundation Veterans Program Endowment
Heskett Scholarship (Bookbinding)
Manton Foundation Scholarship
Western Ohio Woodworking Organization Scholarship
Walter McDonald Scholarship Fund
Hess Scholarship Fund (Violin Making)
Comly (Piano Technology)
Sanborn Mills Scholarship (New Hampshire residents only)
Lovett-Woodsum
Ddora Foundation
Campaign Committee
David Ambler CF '11
McKey Berkman BB '11
Brian Broderick
Bruce Dayton Co-Chair
Janet English
Marc Margulies
Patrick Muecke CF '97
Danielle Muecke
Nick Offerman
Genie Thorndike CF '16 Co-Chair
Questions?
Please contact our Development Department at development@nbss.edu or 617-227-0155 x172.
Publications