The Offstage Virtuosos of the Music World
October 20, 2022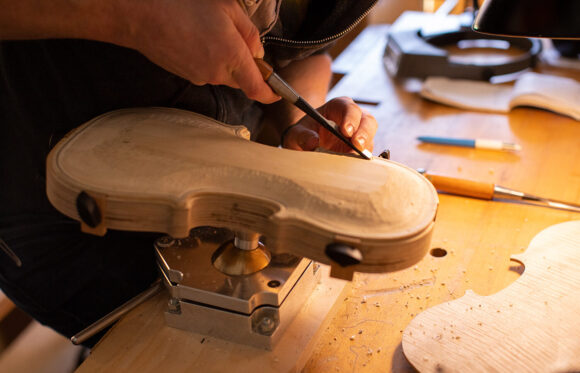 Boston has a long, distinguished history of music and musicians who have graced the stage here including Yo-Yo Ma, the celebrated cellist, and violinists such as Midori, Isaac Stern, and Hilary Hahn.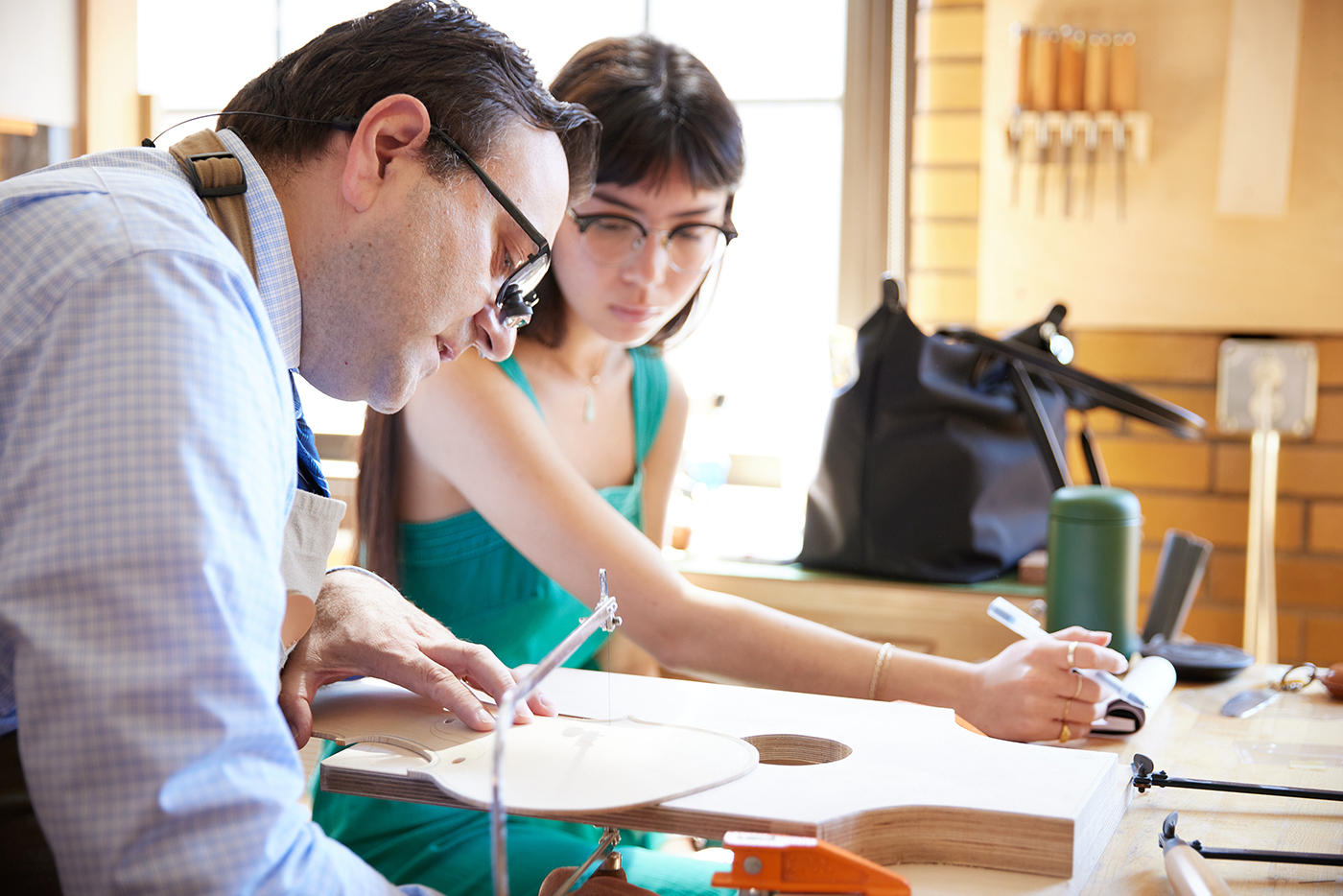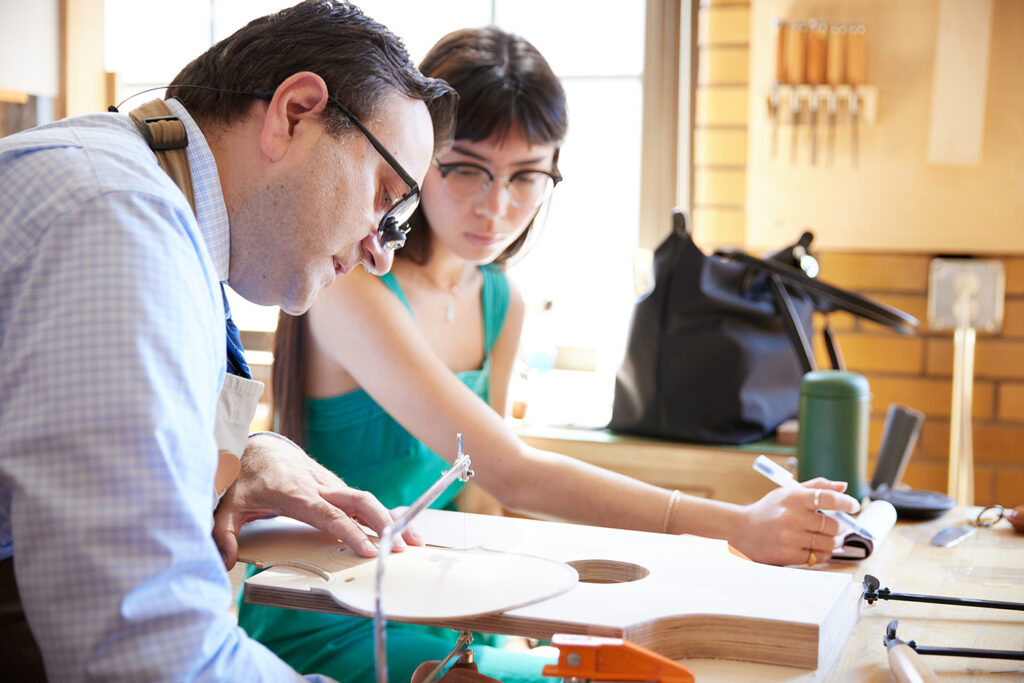 Beyond recognizing the immense talent of the musicians themselves, what you might not think about is the instrument they play. Any musician, especially at the very top level, relies heavily on the quality and tone of the instrument they use, and they will tell you so. You need only look at the cost of some of these instruments—especially those from well-known makers from history such as Stradivarius and Guarneri—to recognize the inherent value of a beautifully crafted instrument. In fact, notable instruments have sold up for up to $20 million. And, as you might imagine, maintaining these instruments in peak condition is in itself an art and a highly sought-after skill.
Fortunately, the art and craft of making musical instruments is alive and well, and the New England area has proven to be a mecca for some of the very best. In the world of instrument fabrication, there are stark differences between the tone and musical quality of mass-produced instruments and those individually created by experts. And each one has its own unique character, making the union between a particular musician and their "right" instrument a type of musical alchemy.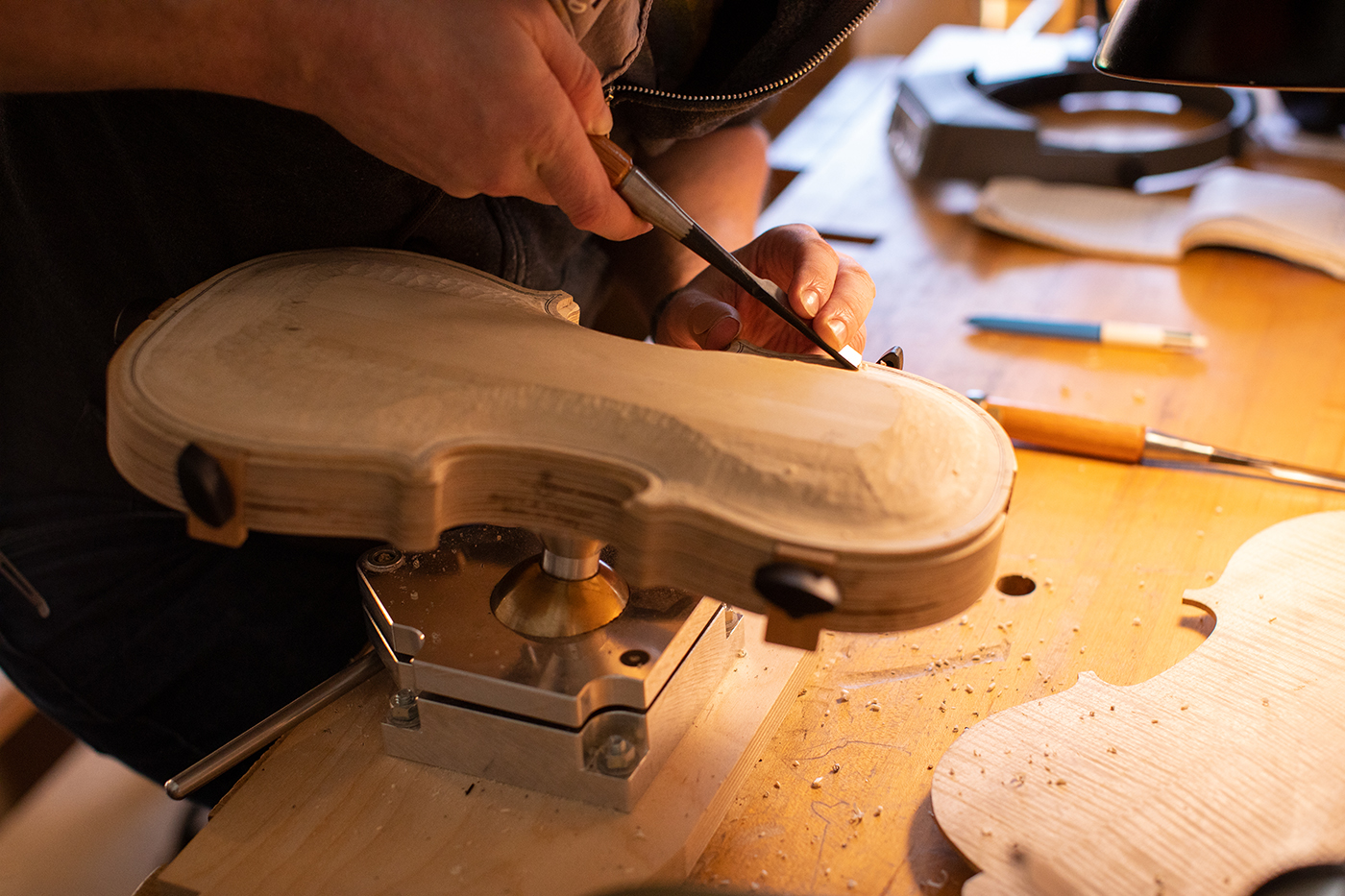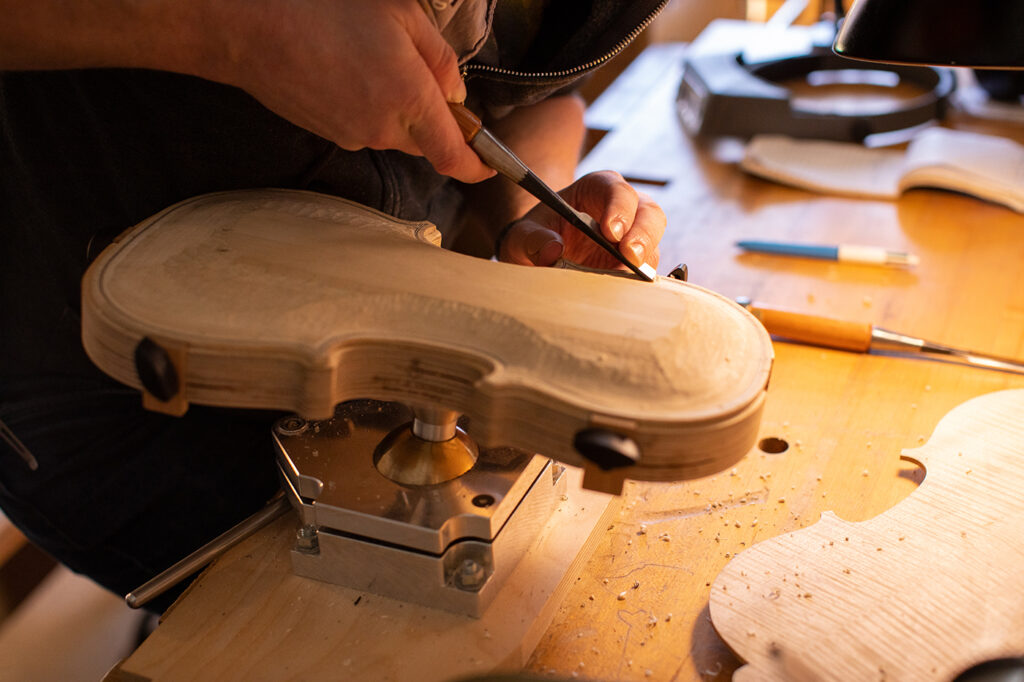 NBSS is proud to have contributed to this vital community of instrument makers through our career training Violin Making & Repair program. One of the few full-time instrument making programs in the U.S., our three-year intensive program has given many luthiers their start in the world of crafting and repairing precious and valued instruments.
Christopher White VM '88 is one such luthier. A recent Boston Globe article on area instrument makers featured Chris and his workshop, Christopher White Violins, as a notable area craftsperson who has been making custom violins, violas, and cellos for decades. Emulating the Italian masters in his design and fabrication, he has followed a lifelong passion. "I couldn't see myself doing anything else," he says.
There are many more NBSS graduates of the Violin Making & Repair program who have gone on to create their own career path in this unique and specialized field.  Some focus their work on repair and set up; others relish the process of creating an entire instrument. They may work with other luthiers or open their own business. One thing is for certain, though: expert luthiers are always recognized and in demand by discerning musicians. They are truly the off-stage virtuosos of the music world.
If you are interested in knowing more about the Violin Making & Repair program at NBSS, we'd love to tell you more.