At the Bench with Martha Kearsley BB '95
July 11, 2018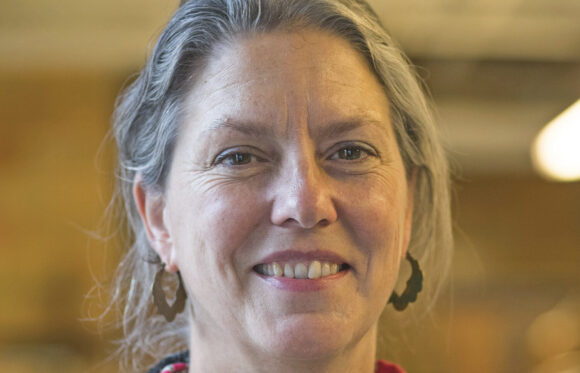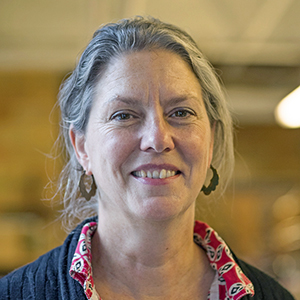 Over 20 years ago, Martha Kearsley BB '95, perused the Arts of the Book exhibit at the Chester Beatty Library in Dublin, Ireland. She examined ancient religious texts, all bound differently and well cared for and thought to herself, "Someone had to make these and somebody had to take care of them," she remembers. "I wondered if I could do this and become a bookbinder."
Though Martha thought her contribution to the world of books would be through writing, she shifted her focus to bookbinding and conservation. After coming back to the United States and chatting with a friend, she learned that North Bennet Street School was one of the few places she could learn the crafts of bookbinding and the repair of books. She enrolled right away and started on what would become her lifelong passion.
Martha gained extensive experience as a conservator for Harvard University's Weissman Preservation Center, the Houghton and Baker Libraries, and the library of Northwestern University. Throughout she's maintained her own small business with production and edition work, print jobs, and her own line of stationery supplies.
In 2009, Martha joined the Bookbinding faculty at NBSS, where she continues to teach today. Her sole proprietorship has grown to a print shop and bookbinding operation called PrintCraft in Portland, Maine with her business partner Lisa Pixley. "At the studio space, my emphasis is on letterpress printing and bookmaking, with some repair work for institutional clients."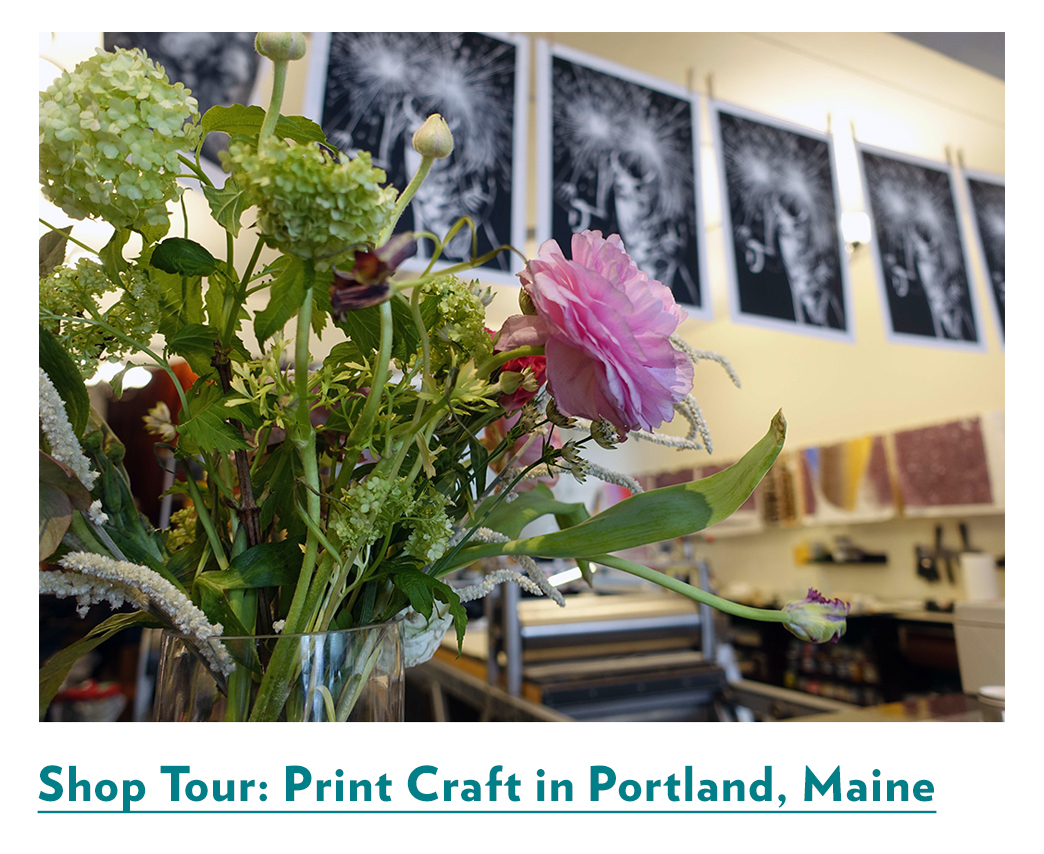 In addition to being a spacious studio optimized for printmaking, letterpress and bookbinding, Martha and Lisa have intentionally designed their studio to be open to the public. By having an actual front door, large windows and a retail space where visitors can see the equipment and presses at work, Martha and Lisa strive to create a space where they demystify their process.
"It's my partner Lisa's vision that this is all affordable and accessible. On our two front doors, that she carved, are painted the words 'Affordable Art'," she says "This is an invitation, and it's an attempt to avoid the excesses and add-ons you might find in galleries or other retail spaces. This is direct from the makers."
This active and compassionate engagement with the curious public, and those specifically interested in the craft of bookbinding, plays out in an even more meaningful way for Martha with her students at NBSS. Though she graduated over 20 years ago, Martha still asserts that her two "intense and wonderful" years as a student at NBSS were the most well-spent spent years of her life. In addition, "Watching that experience happen to the next generation and the one after that is the best part about teaching at NBSS. It's like a front row seat to what I experienced many years ago."