Shop Tour: PrintCraft in Portland, Maine
July 11, 2018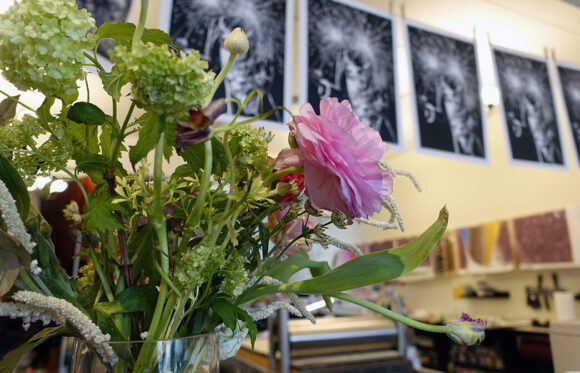 PrintCraft is a new studio boutique founded by Bookbinding program instructor Martha Kearsley BB '96 of Strong Arm Bindery, and her longtime friend Lisa Pixley of Press W.i.p. Editions. A former grocery store and later, an apartment, the single-story space is a feast for the eyes with a newsprint-linoleum floor, artwork all around, and open shop space beyond. PrintCraft offers affordable fine art prints, letterpress, serial publications, and experiments in stationery.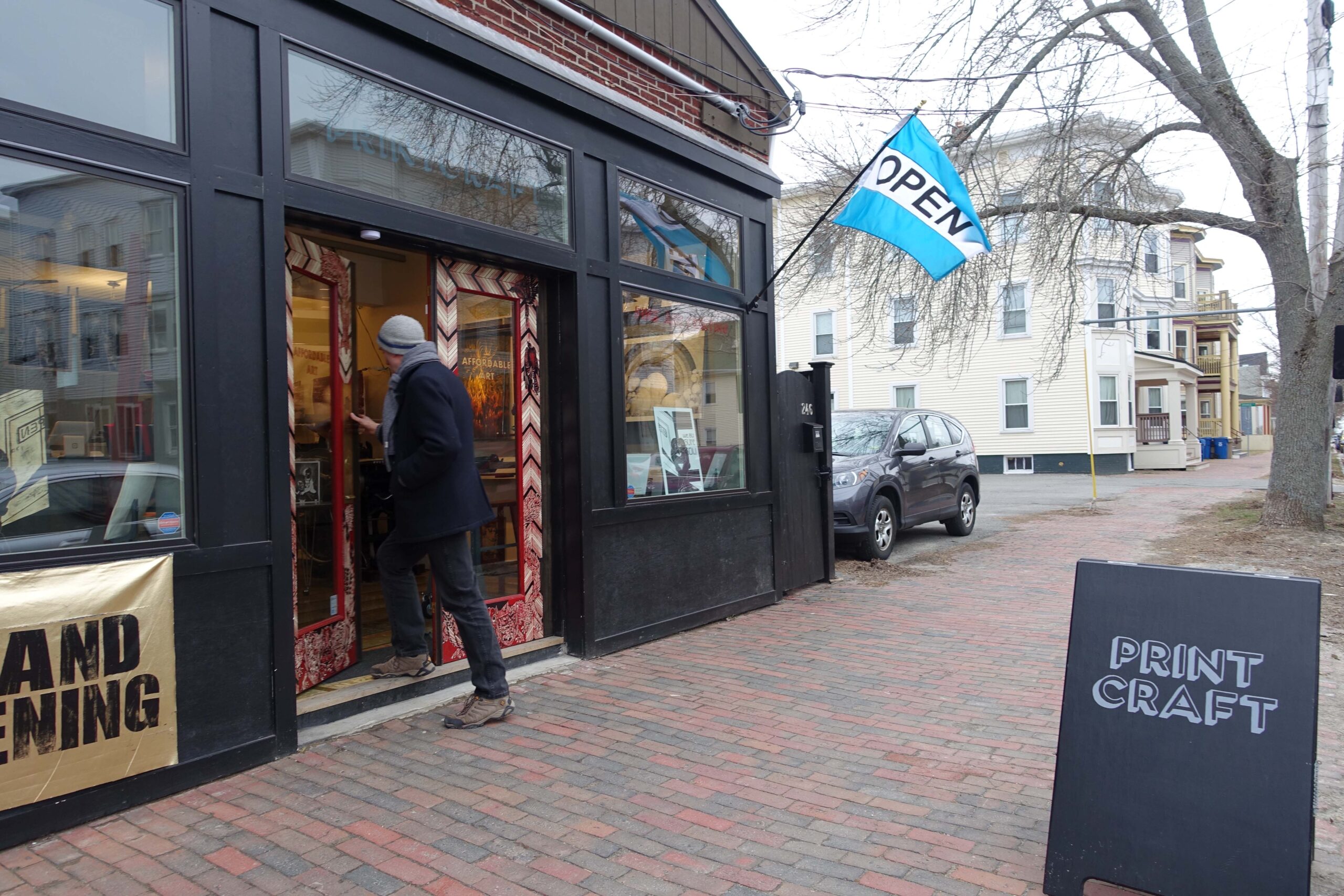 Read more about Martha's background and take on craft.
We love seeing shops, stores, and studios of all kinds. Send a note to info@nbss.edu to be featured in this new series.