Passion Made Possible
January 4, 2021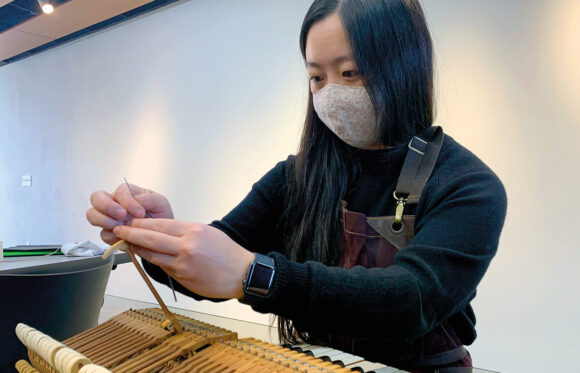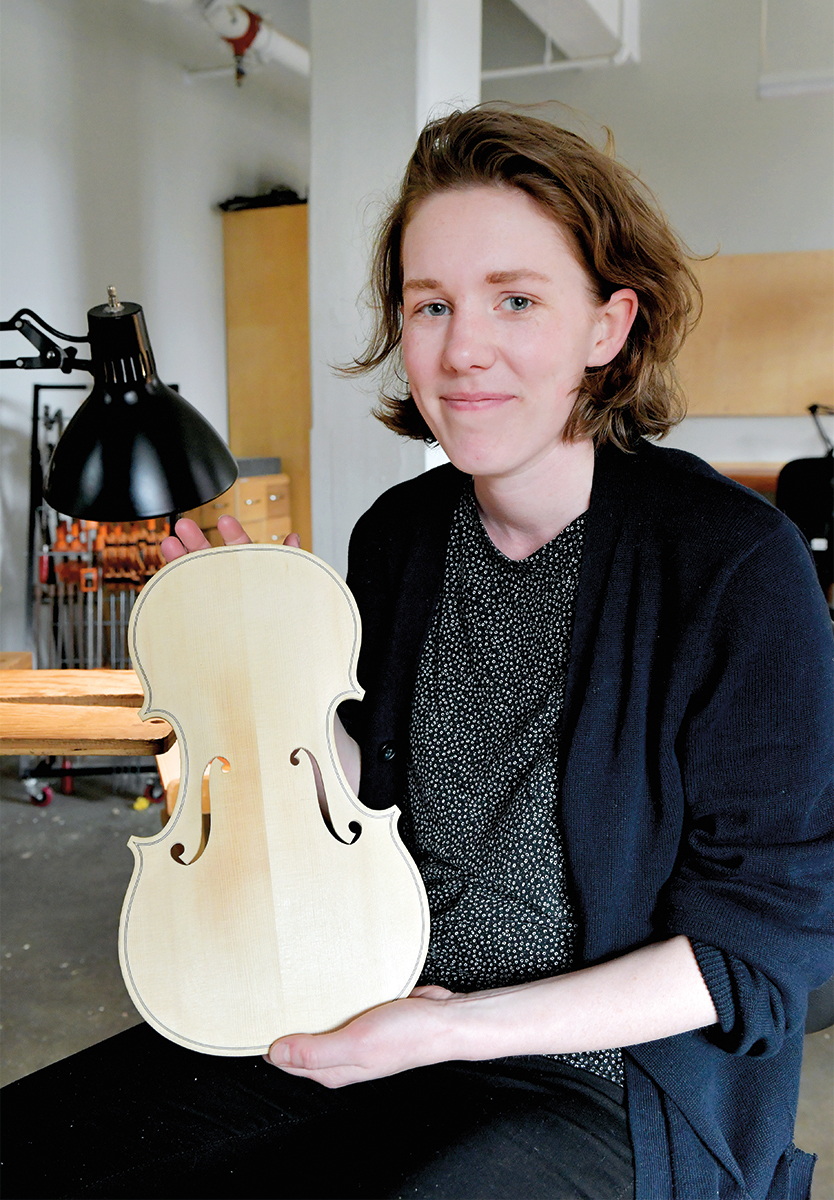 Two musicians pursue their craft—and new livelihoods—as promised by the support of the NBSS community.
For the last two years, Veronica Vaillancourt VM '21 worked two part-time jobs while also attending North Bennet Street School as a full-time student in the three-year Violin Making & Repair program.
For the 2020-2021 academic year though, Veronica's financial aid package from NBSS increased substantially, which has allowed her to quit her job waiting tables. The result, she said, is a markedly different experience in both her education and her life. To make this possible, Veronica can thank everyone who supported the Lives & Livelihoods Campaign.
Between 2015 and 2019, the School built a $20 million endowment, which stood at a total $22.5 million by the end of FY2020. In an unusual year, these resources allowed NBSS to award more scholarships and grants to students, weather many financial stresses and uncertainties, and maintain a long-term commitment to keep tuition increases minimal.
"It's hard to say what would have happened without scholarship money. I probably would have gone to a different school. But it was clear that North Bennet Street was a superior school and a better environment. The financial aid sealed the deal."
– Veronica Vaillancourt, Violin Making & Repair '21
During FY20, the School's endowment provided nearly $400,000 (57%) of our total financial aid resources, $126,400 more than the endowment provided for scholarship in the previous year. And the School is on track to fund more financial aid per student year-over-year as the endowment matures.
Put in terms of individual student impact, the median scholarship award for the 2018-2019 school year was less than $6,000 and by FY21, the median award will approach $9,000 per student. These increases in financial aid are the early fruits of a long-term commitment, seeded by the endowment campaign.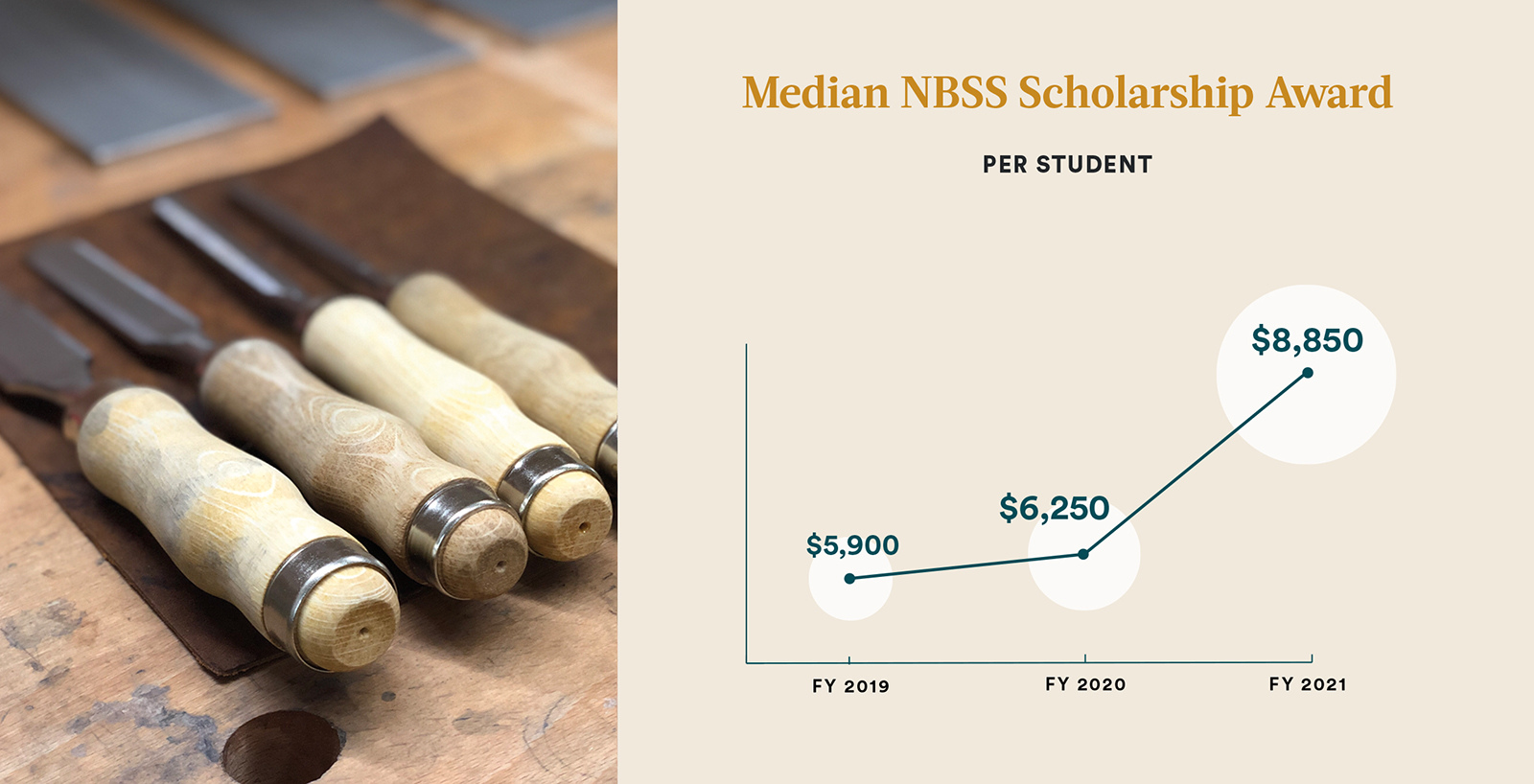 The priority for endowment fundraising grew out of a national conversation about how the rising cost of tuition was outpacing growth in financial aid, according to NBSS President Sarah Turner. "The School knew our tuition could be a barrier to accepting strong students from across diverse backgrounds," Turner said. "So the effort to make the school more affordable was also about making our School more accessible, to more people."
"As the events of 2020 have asked all of us to address issues of social injustice and systemic bias, the Lives & Livelihoods Campaign put NBSS in a better position to make an education in craft and trades more equitable," said Turner, who joined the institution in 2018.
Furthermore, additional financial support helped carry students through a difficult year—one that witnessed the onset of a recession due to the Covid-19 pandemic. "I'm so grateful the School had the foresight to begin working on this back in 2015," Turner said.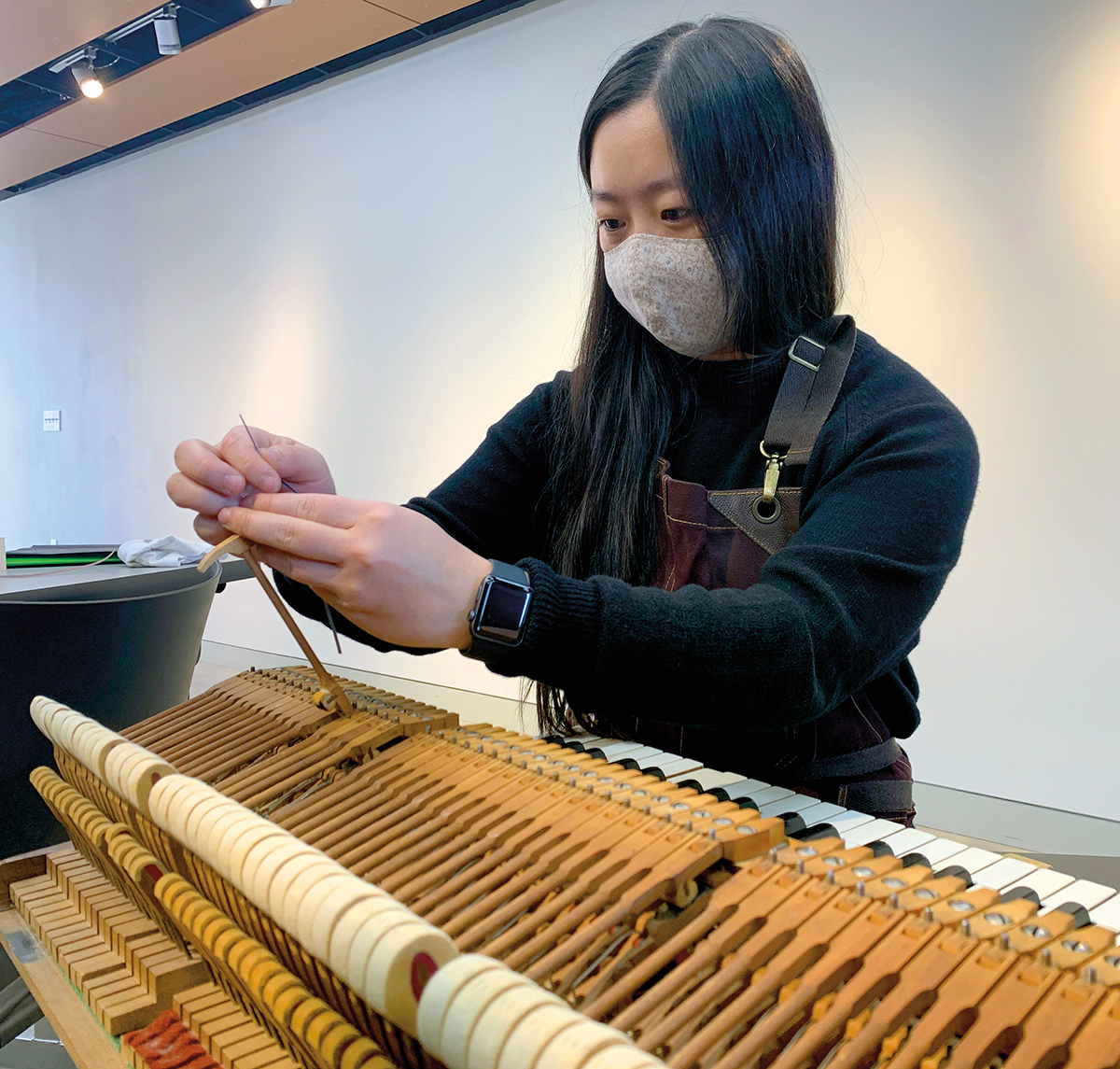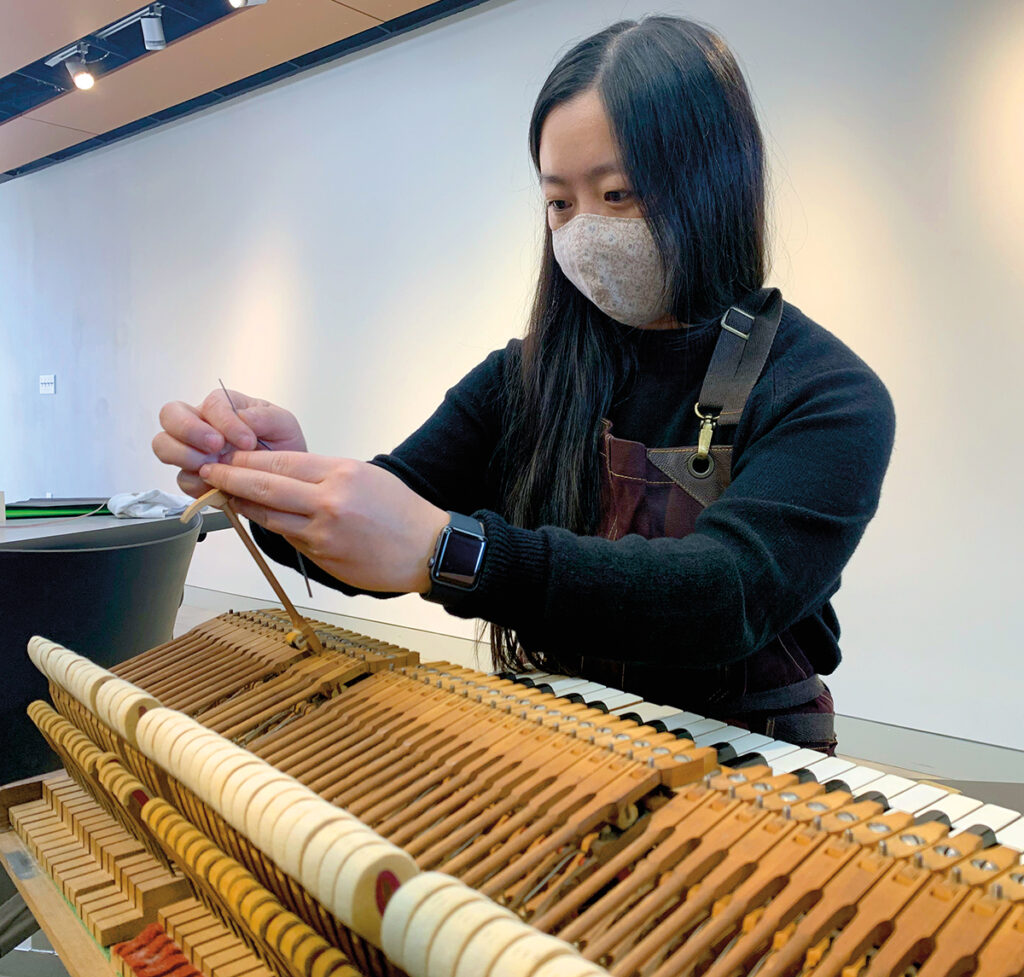 But the scholarship campaign wasn't entirely about access and recruiting talent from a broader cross-section of society. It was also about making sure students leave the School with less debt, freeing them to envision a career that speaks to their passions, not their financial obligations. "We prepare students for meaningful careers, but they're not stepping into six-figure salaries," Turner said.
Advanced Piano Technology student Jennifer Chen PT '20, PA '21 initially planned for a career in arts administration, and, armed with a degree in business, even co-founded a company of interdisciplinary artists.
But as she reflected further on what she wanted out of life, Jennifer realized she needed to work with her hands. "I knew that if I didn't properly feed that part of myself, I would, without feeling like it's a hyperbole, go crazy," she said.
Having trained as a classical pianist through high school and after an administrative role at the Boston Symphony Orchestra, a career in piano technology just made sense. Jennifer applied to NBSS uncertain if she would be able to afford tuition. Thankfully, scholarships brought the price tag of her education into a range she could afford.
"My experience at NBSS has changed my life," she said. "This is not only because of the education I've received, but also the community I've joined. All this would not be possible without donors, and for that I am deeply, humbly grateful."
"The financial aid has put me in a position to succeed once I leave school. I've been able to start building a proper inventory of my own tools and supplies, which means I can go straight into the field and start working better prepared and able to service instruments, and therefore a better technician, than I would be otherwise."
– Jennifer Chen, Basic Piano Technology '20
Like Jennifer, Veronica felt an urge to join the music industry without actually becoming a performing artist. Veronica comes from a family of musicians, including several professional performers. Being involved, behind the scenes, in the music industry is a way she can help carry forward that family tradition.
Before attending NBSS, Veronica graduated from Hunter College in New York City in 2013 with a history degree. She tried a variety of jobs, including waiting tables, working on a documentary film crew and serving as a seasonal park ranger. But none of them felt right.
She said she plans to join an existing luthier shop full-time, or perhaps look for an apprenticeship. "I've gained so much know-how and skills and confidence," she said. "I just want to get down to making violins."
This article is from our 2020 Annual Report. Download a pdf of the entire report and view more issues here.