Prep Work: Advice for Prospective Luthiers
October 4, 2018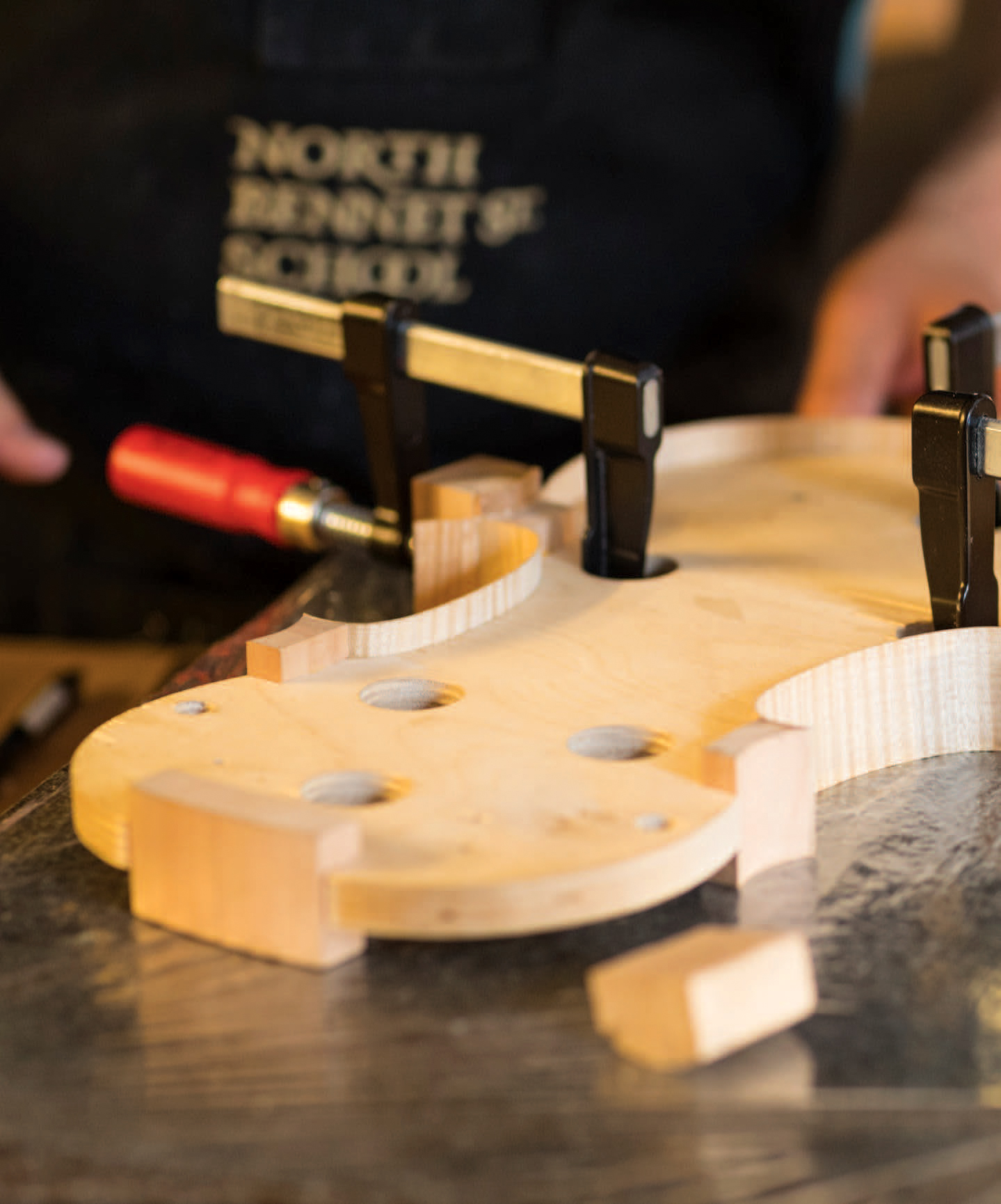 Do you dream of making musical instruments for a living? Strings Magazine offers advice for those considering violin making school from two established luthiers, including Julia Felix, who attended our Violin Making & Repair program.
The article by Cristina Schreil was published in the October 2018 issue's "Teen Strings" section and asks, "Are you a teen who dreams of becoming a luthier? As with many hands-on, intensive crafts, it's difficult to know what to expect without diving into a program.
'Making a violin is an exceptional amount of work and quite an investment, especially the first time,' says luthier Julia Felix. 'Kits and short workshops are too basic to help anyone understand what really goes into making a good violin.'
These logistics can leave high schoolers feeling stalled. For teens, it can be daunting to determine now if it's the right path—especially when the true start of that path may still be years away.
Some questions Felix recommends asking yourself: Are you patient enough to spend two or three weeks on a single detail of something? Do you like constructing and understanding things?
However, there are plenty of avenues for investigating the art of violin, viola, cello, bass, or bow making. At the very least, there are ways to better discern whether it might be the right craft for you. I spoke to Felix, who attended North Bennet Street School, as well as R. Alex Wilson, from the Violin Making School of America, about what teens can do now to improve their chances of being successful later on."
Read a pdf of the entire article here or read it on the Strings website.