Veteran Finds Peace in Preservation Carpentry
December 17, 2018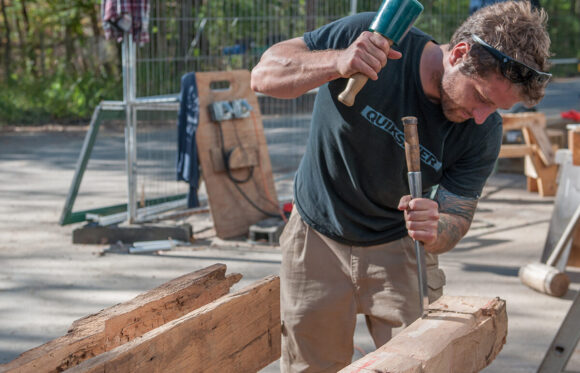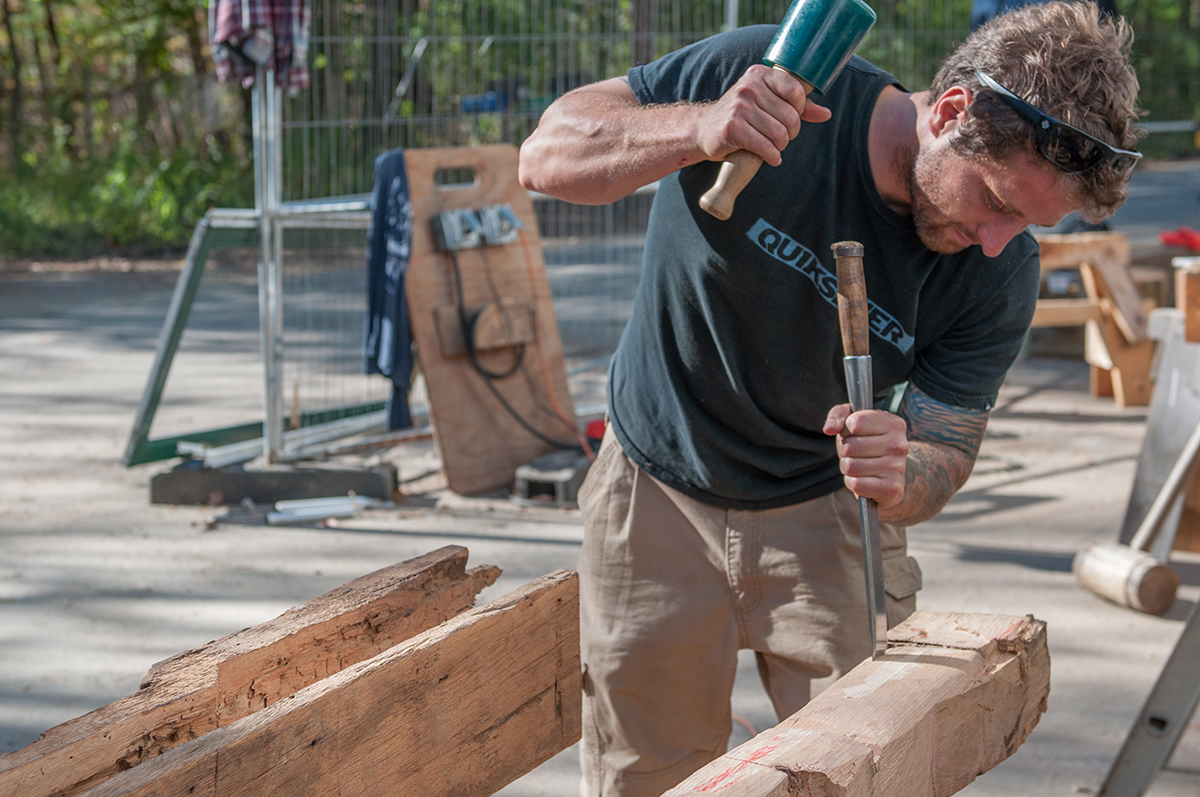 In October 2014, Hollis Webb PC '18 came back to his home town on Nantucket, Massachusetts, after serving in the United States Army. His next task was searching for a new career as he made the transition back to civilian life. An admiration for the historic buildings on Nantucket and for his father, a carpenter, led him to study Preservation Carpentry at NBSS. Hollis and his classmates (including several other military veterans) formed a tight-knit group over two years, building a similar sense of teamwork and camaraderie that he'd valued in the military.
His story was recently featured in an article by Brian Bushard in the Nantucket Inquirer and Mirror in November 2018.
As The Inquirer and Mirror writes, Hollis' military service "included multiple deployments as a staff sergeant in the Army's Special Forces, commonly known as the Green Berets. His time in combat spread across seven years, mostly in Afghanistan. …'The most difficult part was right after I got out,' Webb said. 'You've been with the same bunch of guys for years and now you're leaving behind a community. It's hard.'
"[Four years later], Webb has found a sense of purpose in carpentry, restoring historic buildings and using traditional methods to build new ones. 'The transition out of the military hasn't always been easy," he said. 'Having a trade that will put you in the zone like carpentry does, it helps. And the community is incredible out here.'"
Soon after his return, Hollis applied to the two-year NBSS Preservation Carpentry program and graduated in June 2018. Using his Post 9-11 G.I. Bill benefits made it possible, as well as receiving a scholarship sponsored by the Nantucket Preservation Trust, awarded to islanders who want to pursue a career in traditional building techniques.
The article continues, "Preservation Trust executive director Michael May said he saw talent and attention to detail particularly prominent in Webb's work. This year, Webb received the organization's scholarship for the second year in a row.
'There's a special skill needed to work on historic houses,' May said. 'The idea of knowing how to duplicate a historic molding or looking at a historic piece of wood and knowing how to slice and repair it appropriately – I felt it's a lost skill. …There are a lot of people off-island who wouldn't use the same techniques, who would just take out a historic beam on a house. People on the island who work in preservation are in really high demand.'
"Carpentry has also given Webb a sense of camaraderie he misses from his Army days. He finds it easy to transfer that teamwork ethos into his building projects. …'I've been a soldier way longer than I've been a carpenter,' he said. 'The Army was really important for me for the team aspect of it, and learning how to work in a group.'
"Webb, 31, said that moving into carpentry upon his return home was an obvious choice. 'I can't imagine getting myself into any other hobby or profession on Nantucket," he said. "It would have to be carpentry because there's just so much there to learn.'"
Read a pdf of the entire article.
Article © The Inquirer and Mirror 11/08/2018