Shop Tour: Charlestown Furniture Makers
July 11, 2018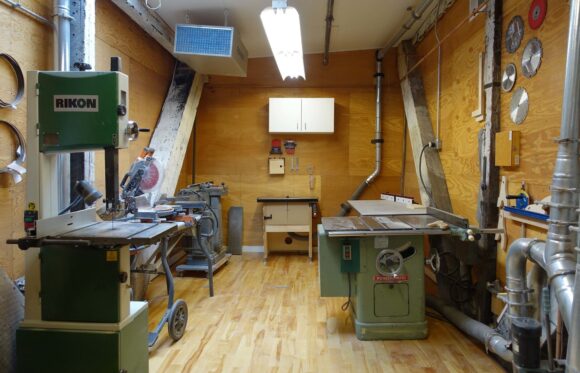 Founded by David Ambler CF '11, Charlestown Furniture Makers is an 8,000 sf shared facility located in one of Boston's last remaining industrial areas. The space boasts a 2,200 sf machine room, complete with large jointer, five table saws, and nearly two dozen other pieces of machinery. Rounding out the two-story shop are a spray booth, finishing area, and bench space for up to 20 makers—nine of whom are NBSS graduates.
Read more about David and his longstanding support of NBSS students and alumni.
Check out a profile on Bob Miller CF '11, who keeps both the Charlestown shop and the School's own CE spaces running smoothly.
We love seeing shops, stores, and studios of all kinds. Send a note to info@nbss.edu to be featured in this new series.