Shop Tour: NBSS Alumni in Leominster, MA
August 17, 2020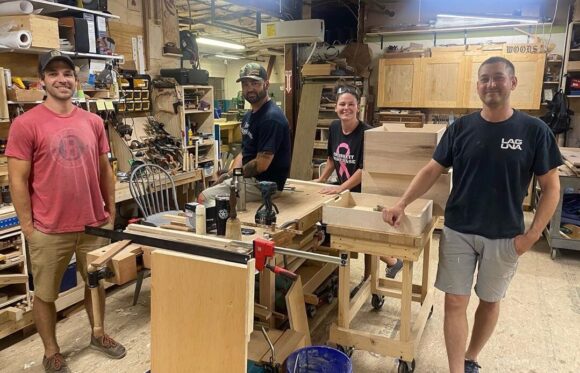 Four NBSS Cabinet & Furniture Making grads gave us a tour of their shared shop in Leominster, MA: Jonathan Ota CF '19 (giving the tour), Jeff Woods CF '20, Mike Turner CF '20, and Emily Goff CF '20. Their shared space has been running for over a year now after Jonathan graduated last June and the other three graduated last February.
They each have a bench space, plus a shared machine room, finishing room, and bonus Jurassic Park pinball game! The building is just over 10,000 sq ft and they occupy 3,400 of it. Mike's brother has a machine shop and mechanic shop downstairs, which used to be an plastics manufacturer. Since they also have carpentry skills, they've worked hard to build out the space to better suit their needs.
Watch a video tour of their shop.
Click through the photos below to see their NBSS student work, and photos of the shop under construction. They were all enrolled in in the Cabinet & Furniture Making program at the same time (Emily's bench was right across from the other three). You can follow their work on Instagram at @gunner_gray, @woodsfurnituredesign, @emmygoff, and @wildwoodcustom.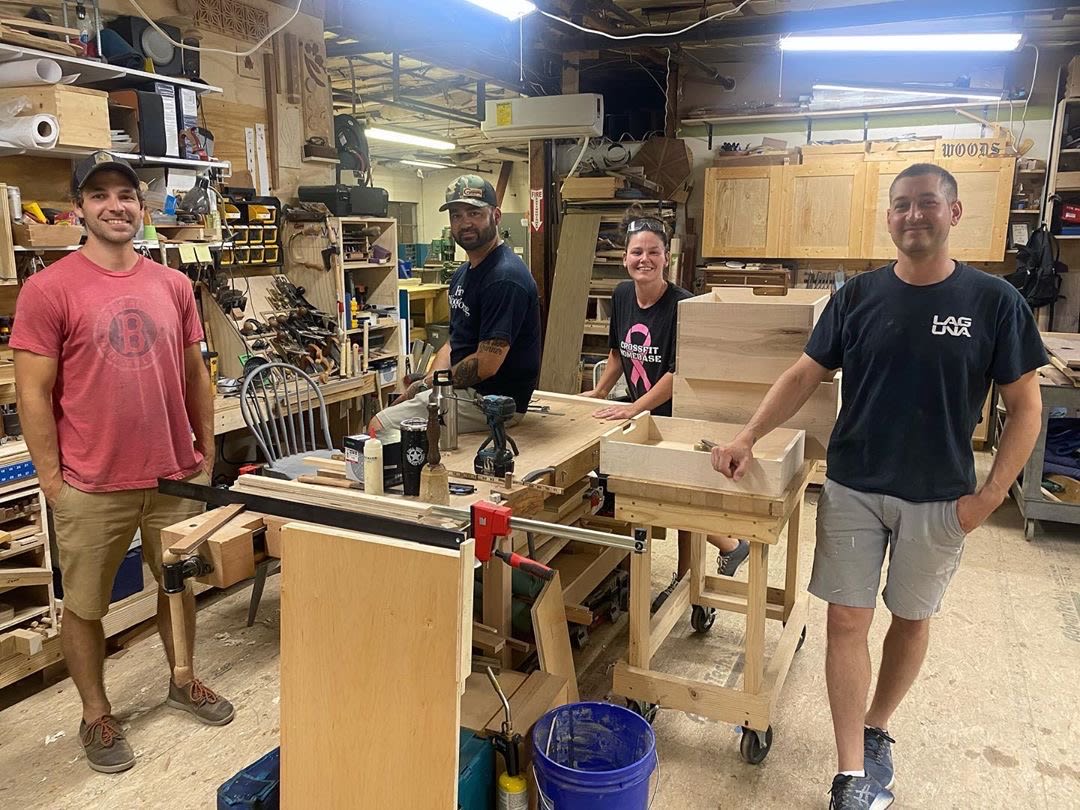 We love seeing shops, stores, and studios of all kinds. Send a note to info@nbss.edu to have your shop featured in this series.