Together in Craft
July 11, 2022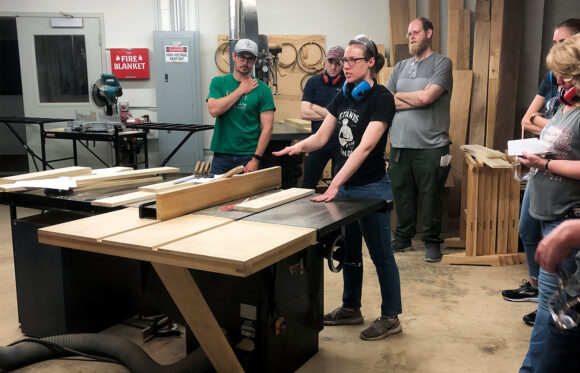 After a two-year pause, Community Education (CE) classes returned to NBSS this year, giving eager makers outlets for creativity and connection. The classes—both our in-person and new online offerings—were so in demand that almost all of them sold out within a few days.
Meet three students who gained new-found skills and community through classes at NBSS.
Short Classes
Cecilia Gerard, Woodworking 101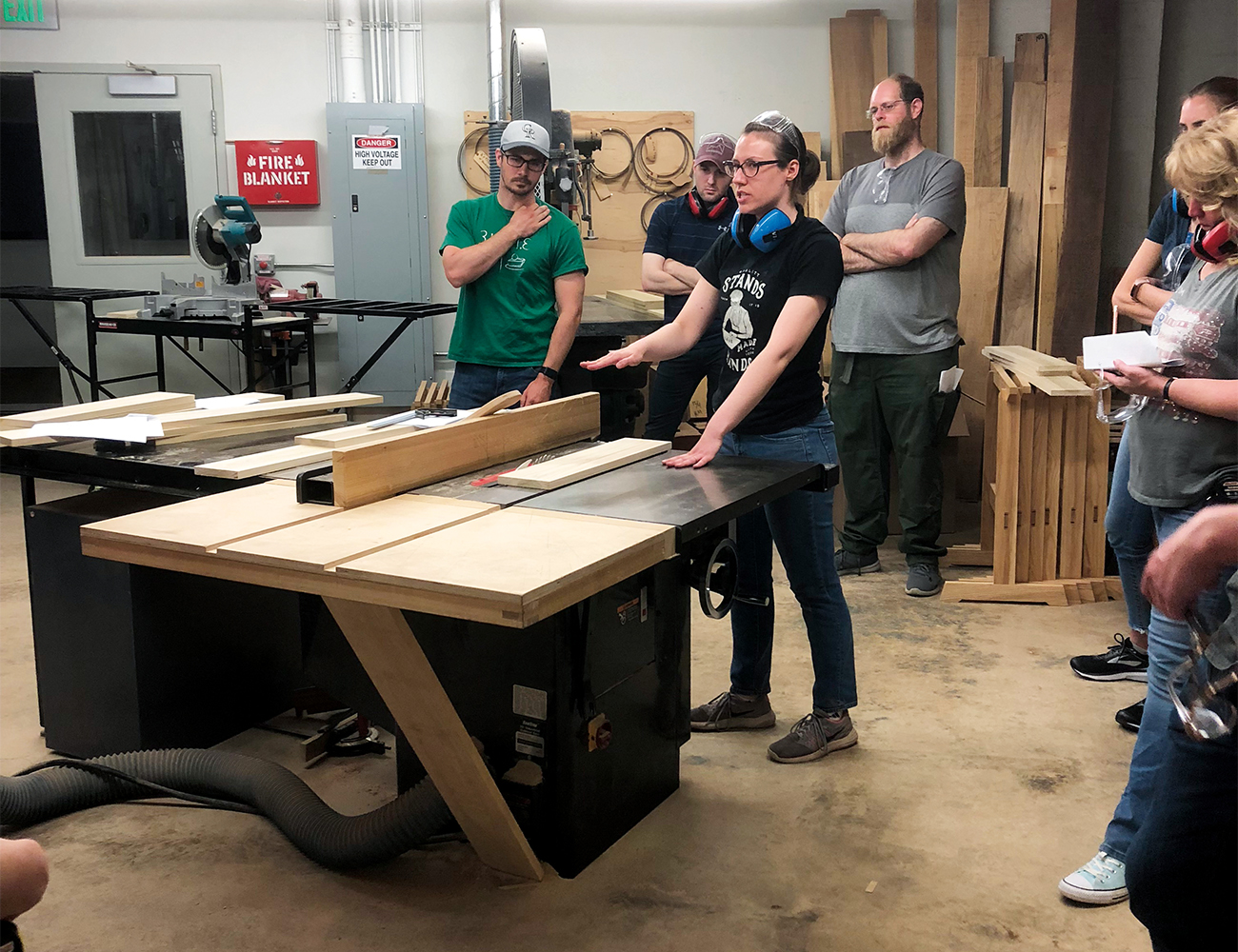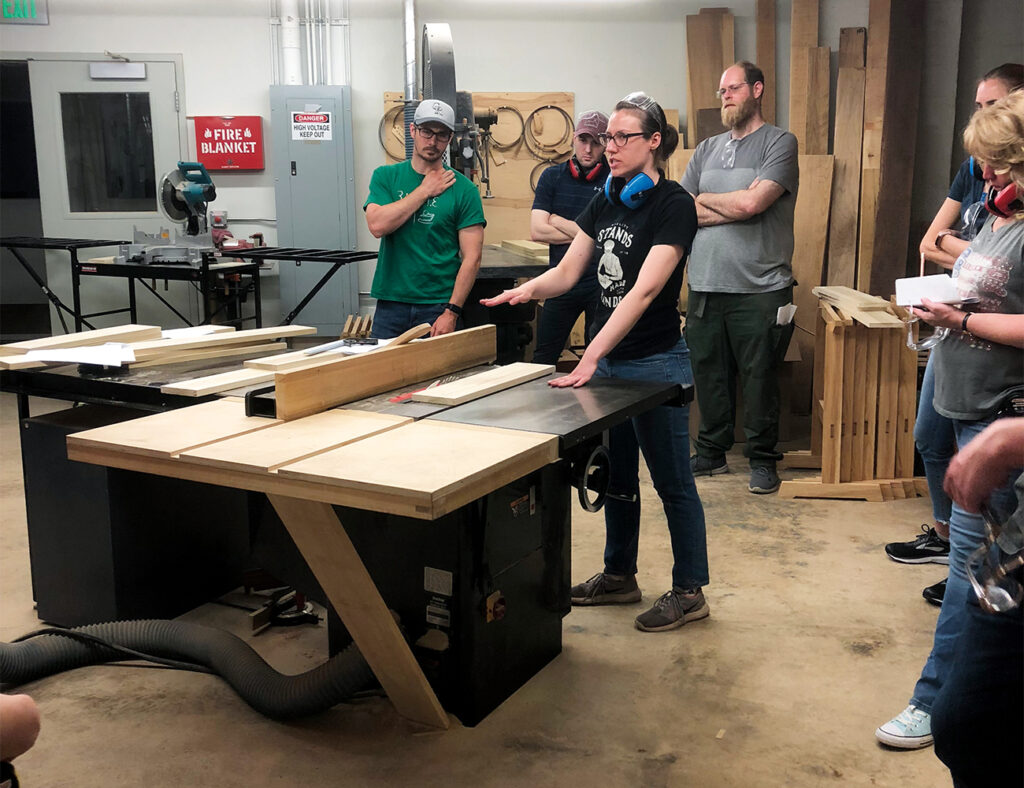 The idea started while hunting for a wooden Montessori play shelf for her son. The low shelf looked simple enough to make. "I thought, 'I can do this,'" Cecilia says. "And after two years of Covid, I needed to get out of my bubble. I missed learning new things." A woodworking beginner, she felt like a "kid in a candy shop" when she discovered the CE courses.
Over one weekend at NBSS, she made a box with rabbet joints while learning everything from the science of wood to how to safely use a chisel, router, table saw, and miter saw. The two instructors masterfully "made the complex simple," and the 10-person class felt very welcoming and fun, Cecilia says. 
Her new dream is to help repair her back deck, alongside an experienced carpenter. She's already picked up a miter saw of her own and signed up for a more intensive woodworking course at NBSS.
"The instructors succeeded in showing us what was possible while meeting us where we were in our abilities. I came out of it confident to get started on small projects of my own."
Virtual Classes
Jean Wallick, Artists' Books: Online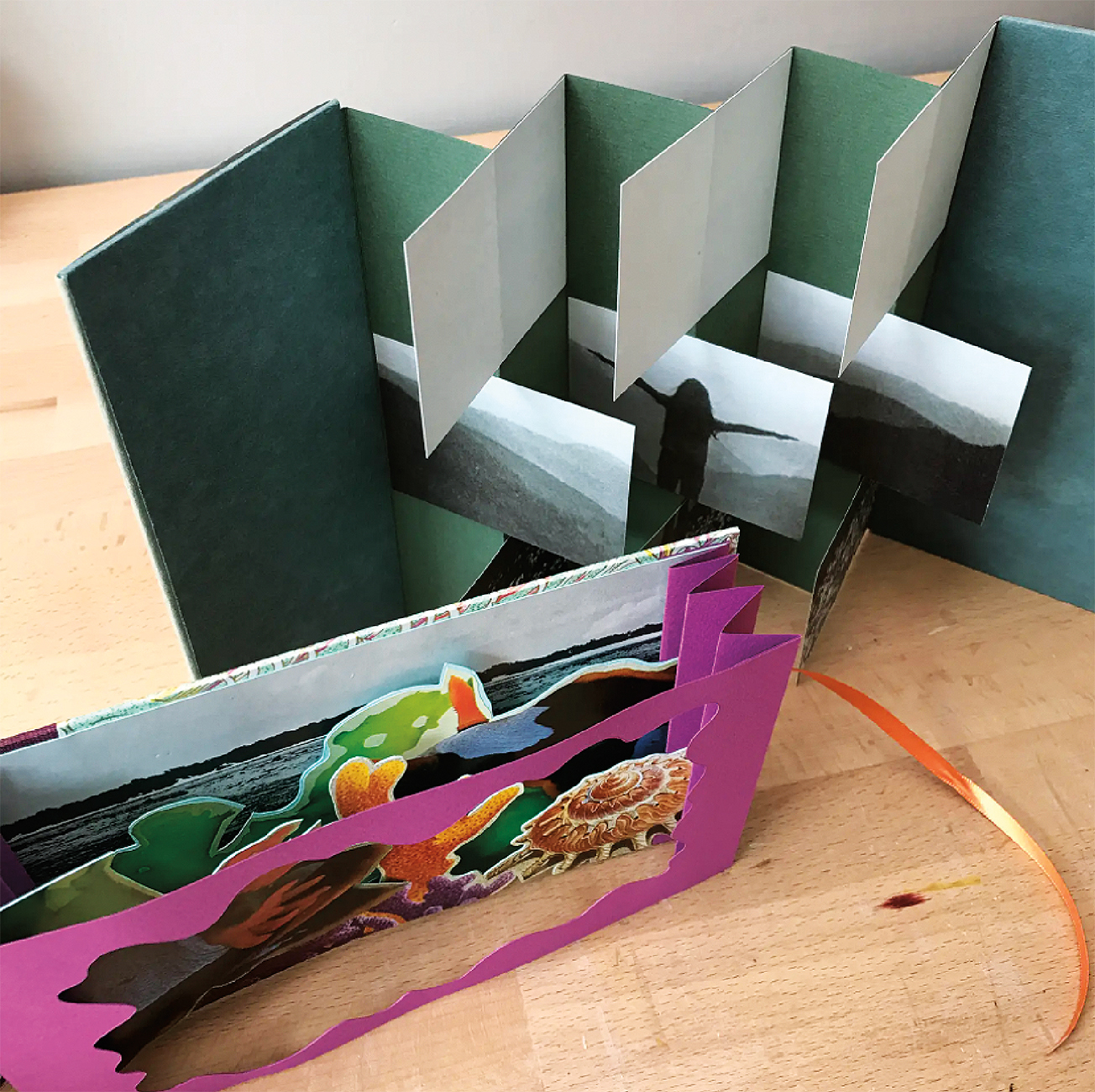 "Our Instructor Erin [Fletcher, an NBSS grad] has absolutely mastered online programs," Jean shares from her home workshop wearing her favorite NBSS apron. "She is meticulous, and has the wonderful capacity to get inside the brain of a student." 
Over the years, Jean has taken more than 25 bookbinding courses through CE. The classes have been a source of joy for Jean, who operated a busy used-books shop for many years and often repaired the well-read inventory. "I've always loved books," Jean says. "I love that within two covers are somebody's ideas. You get to hold it, learn from it, and experience it."

Now retired and living in Western Massachusetts, Jean is thrilled she can continue taking NBSS courses, online.
"The wonderful thing about a Zoom program is that you are on top of what's going on. You get to see what the instructor's hands are doing, how much pressure is going down—all really important things in bookbinding."
Intensives
Jeff Hanley CA '21, Three-Month Furniture Making Intensive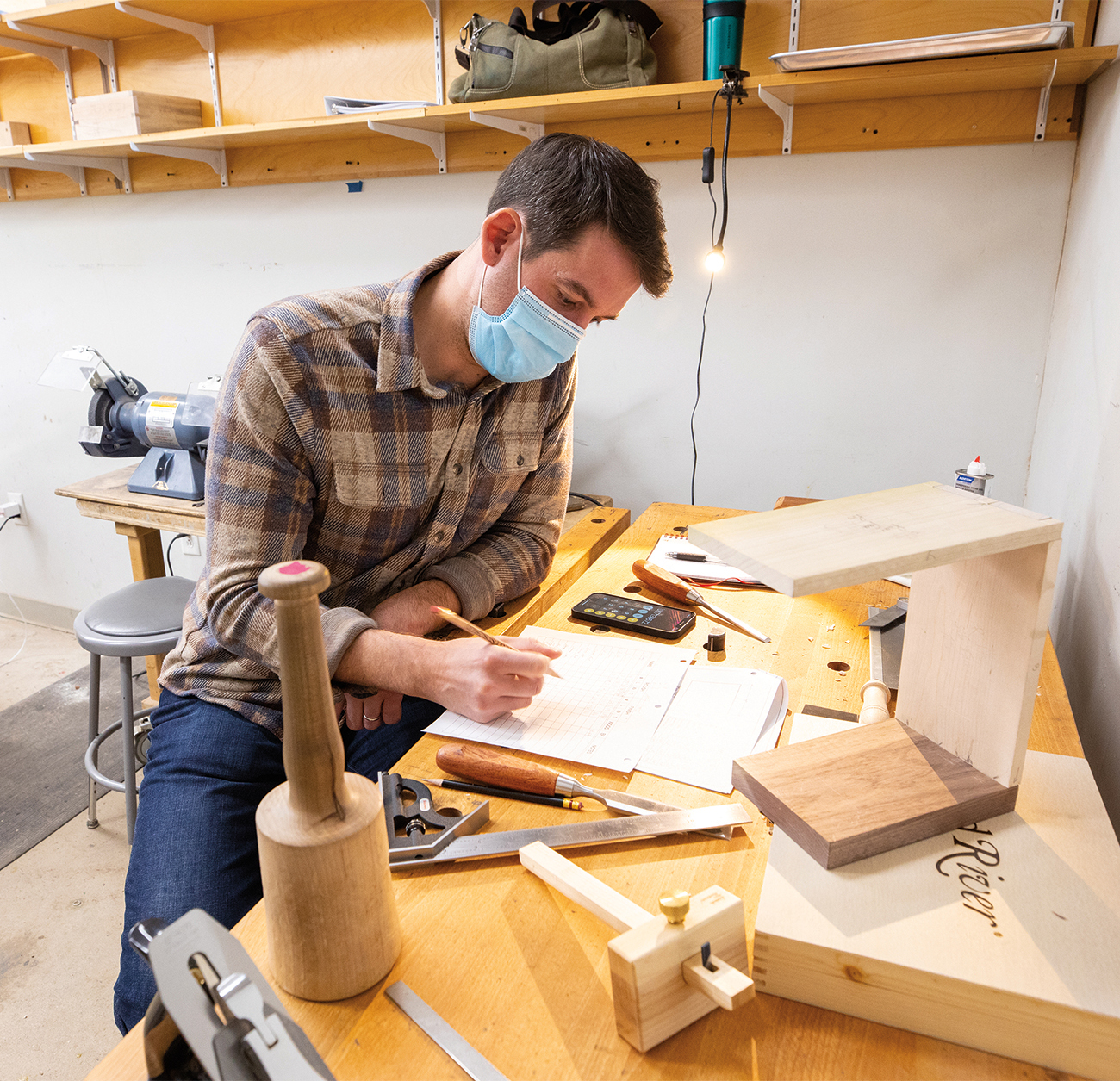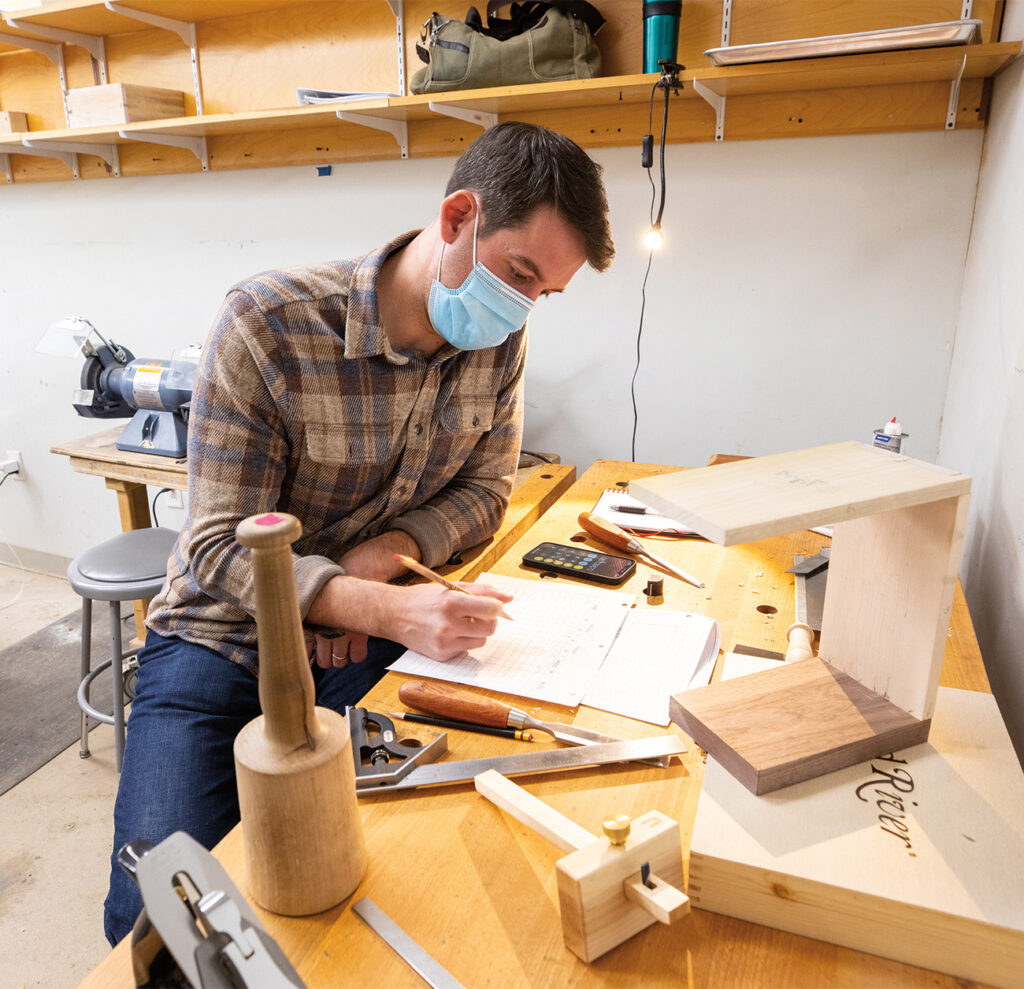 "The best thing was the quality of the instruction, which led to the high quality of work that I'm able to produce," Jeff says. One of his favorite pieces to build was a cabinet made of African mahogany wood. "It's beautiful and a great way to house my tools." 
A 2021 graduate of the School's Carpentry program, he's gearing up to start the Cabinet & Furniture Making program this fall. Jeff feels great having this intensive primer under his belt, and he's already put his skills to good use in his carpentry job. Plus, family requests keep coming in, laughs Jeff, who's been busy with home cabinetry and furniture projects.
"Don't hesitate, and sign up early because classes fill up fast! It's definitely worth it. Just believe in yourself. The instructors will take care of the rest."
In-person and online CE offerings continue to grow. Check out current classes and sign up at nbss.edu/ce.
This story is part of the 2022 issue of Benchmarks magazine. View more Benchmarks stories here, or view more issues.