Preserving a Piece of Local History
February 1, 2019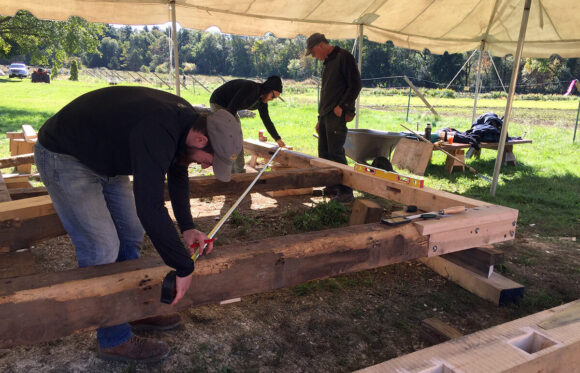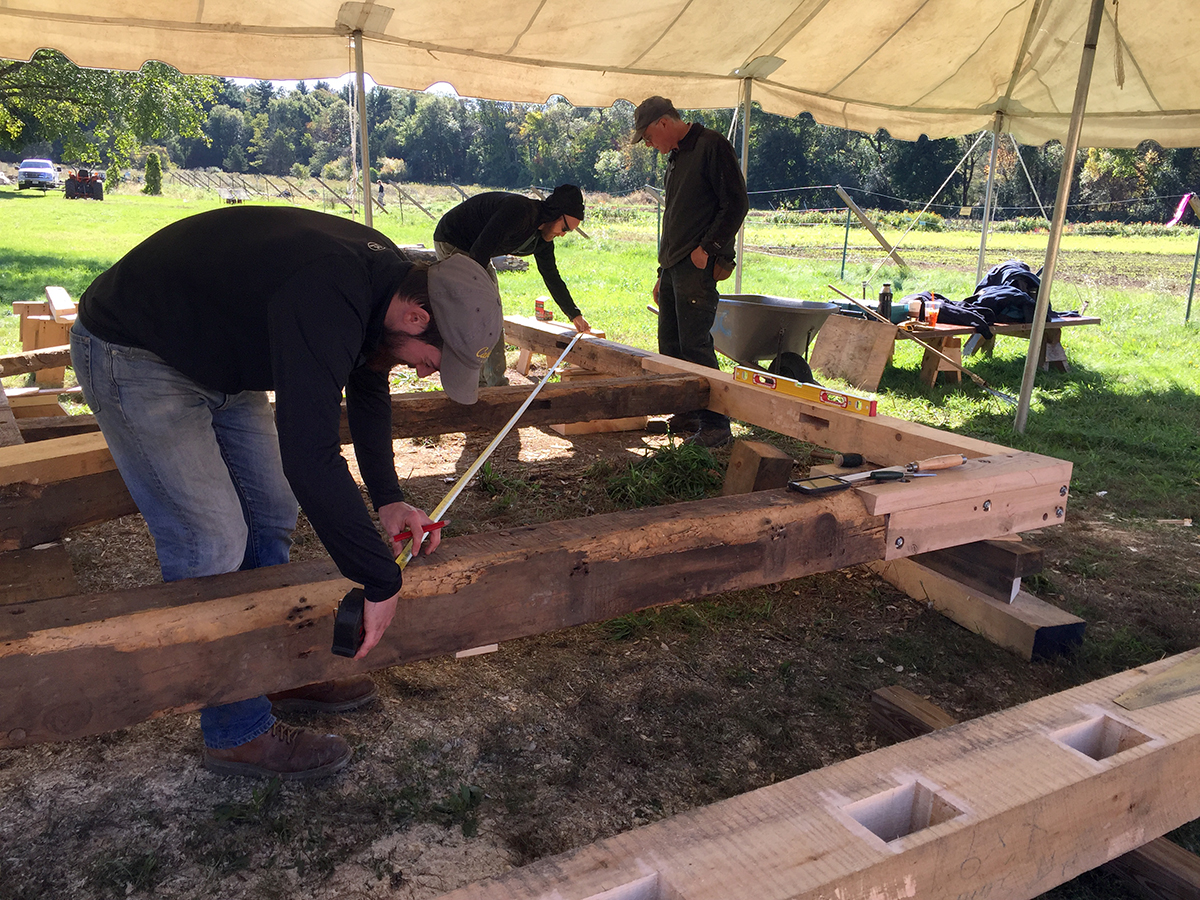 When a Topsfield, Massachusetts resident wanted to restore his historic barn, a structure he felt "represented the character and spirit" of his town, he turned to North Bennet Street School for help. Preservation Carpentry students disassembled the barn, refurbished as many pieces as they could, replaced what they couldn't, and reassembled the barn on the owner's property. Local paper the Tri-Town Transcript recently reported on the project, which not only offered a learning opportunity to students, but helped a homeowner preserve a local historic structure at a cost that he could afford.
When Eric Menzer bought his home five years ago, and there were two additional structures on his Topsfield property, including a historic barn. Eric's research showed it been a blacksmith shop in the 1850s that had once stood in the center of Topsfield, but it had been moved in 1918. He also suspected the barn had once served as a sort of slaughterhouse or butcher shop.
The structure was in need of preservation to make it a functional structure again, and the Eric wished to save the barn, "as he believes it represents the character and spirit of Topsfield." The article continues: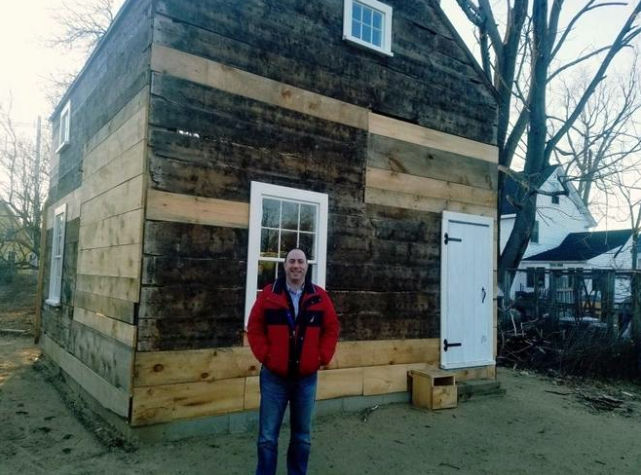 Menzer initially looked at traditional renovators and contractors, but the estimates he was receiving were astronomical. Instead, he looked at local technical schools, which are known for helping with local community projects. In his research he found North Bennet Street School (NBSS), a trade, craft, and artisan school in Boston.
In December 2017, the students came to his property, disassembled the barn… and took it to a worksite in Canton, Mass.. There, the students restored what wood they could save, and replaced the pieces they could not. One year later, they brought the pieces back and reassembled the barn on Menzer's property, finishing it in late December 2018.
…The renovations had been fairly extensive, but Menzer said the students wanted to save as much of the original wood as they could. "What people don't really realize is that structures from that time period were really built to stand," he said. "Eventually, yes, they can succumb to the elements a bit, but as long you treat these things with love and care, they will last."
---
Do you you have a historic structure on your property you'd like help in preserving? Our talented students and alumni can help with large and small projects, whether it's home construction, building preservation, or creating, repairing, or restoring furniture, books, jewelry, musical instruments, and more. Submit your project on our Jobs & Commissions Board.