Preserving History and Heritage
December 22, 2019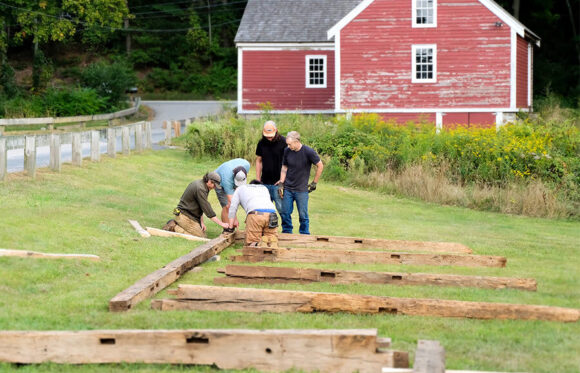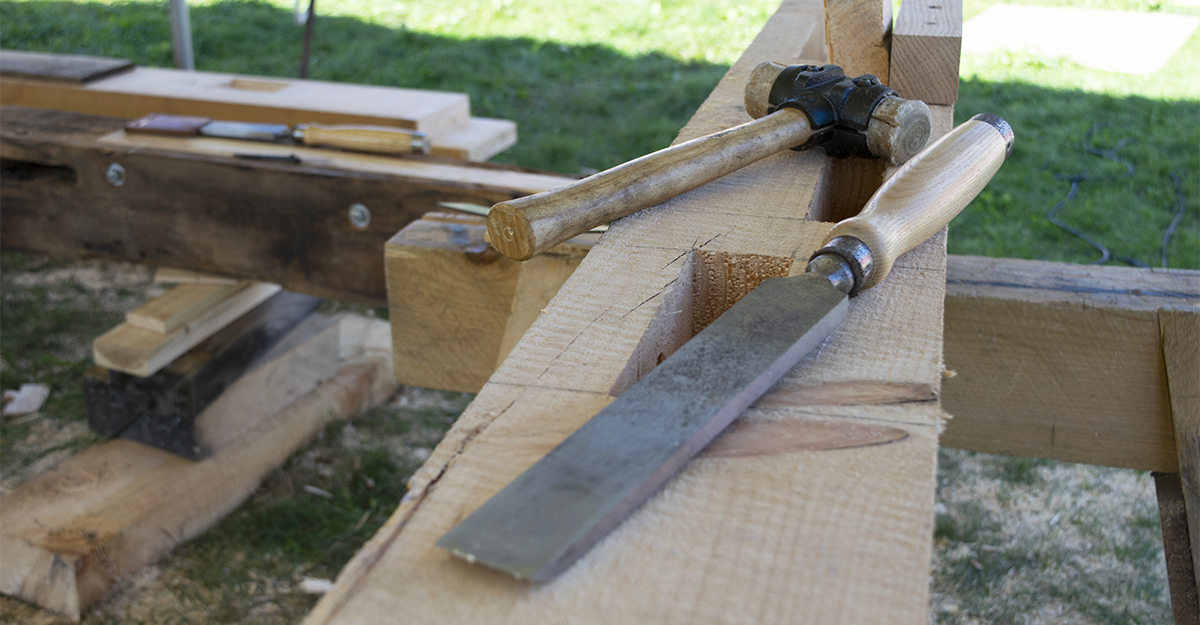 It pained Eric Menzer to think of pushing down his historic timber frame barn with a tractor and hauling away the debris.
Since moving to their Topsfield, Massachusetts property in 2013, Menzer and his wife had fallen in love with the rickety old barn, constructed sometime in the mid-1800s. But by building standards, it was both terminally ill and dangerous. The roof had a large hole, allowing snow and rain inside. The floor was rotten.
Time after time, quotes from various contractors for a restoration were more than the Menzers could pay. Sending the barn to its grave seemed like the only option until one contractor suggested NBSS. "I'm eternally grateful," Eric shares. The NBSS Preservation Carpentry program took on the project at an affordable price.
Preservation Carpentry (PC) is a two-year program. Each fall, second-year students step away from their benches and head out to work on real-life projects, putting newly acquired talents to the test. They also learn new skills and techniques as well, such as documentation, surveying, site management, and customer service.
The Topsfield barn was a perfect fit. So in the winter of 2017, 11 PC students under the direction of instructor Michael Burrey, painstakingly dismantled the barn and hauled it to a nearby worksite. There they examined every beam, peg, and shingle, repairing what they could and rebuilding what they couldn't from local white pine.
"The barn was very much in a state of disrepair," Michael explains. "All that history would have been lost."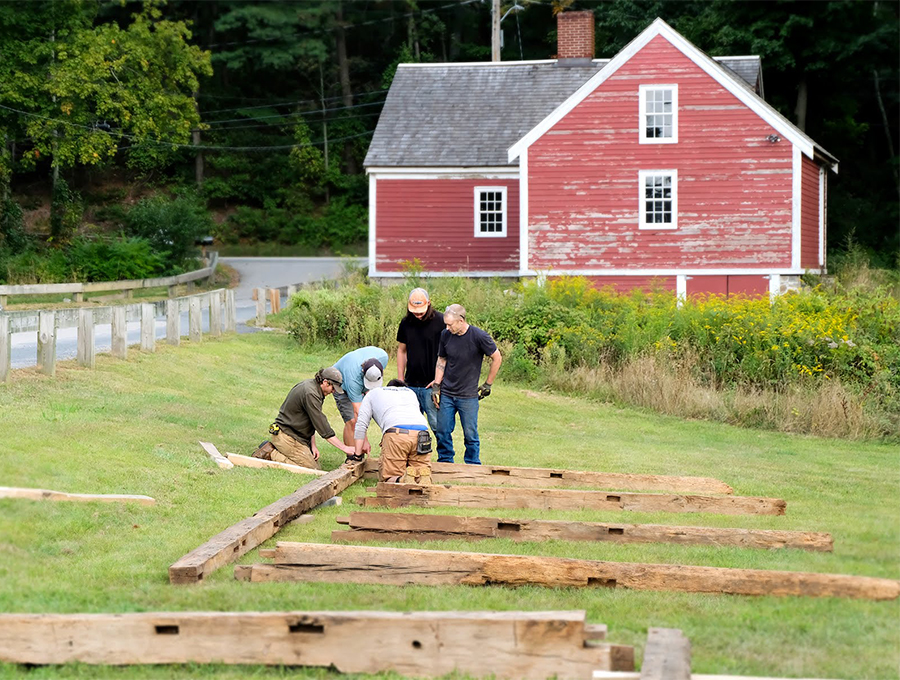 According to documents Eric uncovered in the Topsfield Historical Society, the barn once stood in the center of town, serving as a blacksmith shop and a slaughterhouse. Around 1915, the town blacksmith moved it to its current location next to the Menzer's house, built in 1908.
Protecting the barn's historic integrity required carpenters with a preservation mindset, according to Michael. Standard carpenters using modern methods and materials could have kept the barn alive for a few more years. But it would have come at a steep cost to the soul of the building. "They might use methods that don't align with the original methods used in construction of the barn," Michael says.
In December 2018 a new class of second-year students rebuilt the barn on site over the course of several days. Eric was on a business trip for much of the reconstruction. When he returned, he almost couldn't believe the level of craftsmanship.
"They went above and beyond," he shares. "There are no better hands this could have been placed in."
Michael and his students were able to save about half of the original wood. They left some finishing touches to Eric. As of late summer, he had reinstalled an existing roof and was putting new siding on, a combination of period-authentic batten board and wood shingles. He said he planned on painting it a classic New England red.
The Topsfield barn was staring down the proverbial barrel of demolition. But this story ends happily thanks to the PC program. Eric said he believes the barn will survive another 100 years, at least. "The Preservation Carpentry program isn't just saving old buildings," he shares. "They are preserving our history and heritage."
Read more about the project as reported in the Tri-Town Transcript.
This article is from our 2019 Annual Report. See all the stories here, or view more issues.
---
Do you you have a historic structure on your property you'd like help in preserving? Our talented students and alumni can help with large and small projects, whether it's home construction, building preservation, or creating, repairing, or restoring furniture, books, jewelry, musical instruments, and more. Submit your project on our Jobs & Commissions Board.