Tuning Up a New Career
January 12, 2023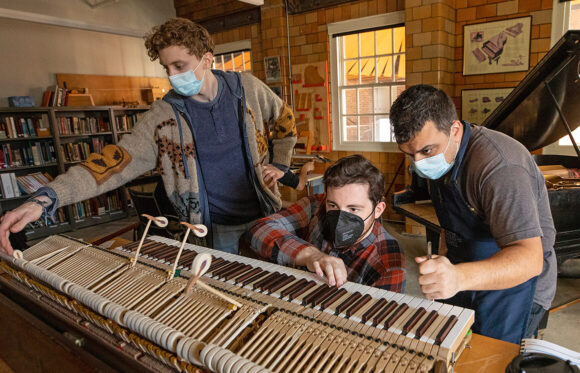 Will Roper PT '19 grew up in a house with three pianos and nurtured a love of singing from a young age. However, "I don't play the piano well at all," he says. "I grew up around instruments, but it was always hard to get my left and right hands to do different things." Laughing, he adds, "But a singer appreciates an in-tune piano better than anyone else."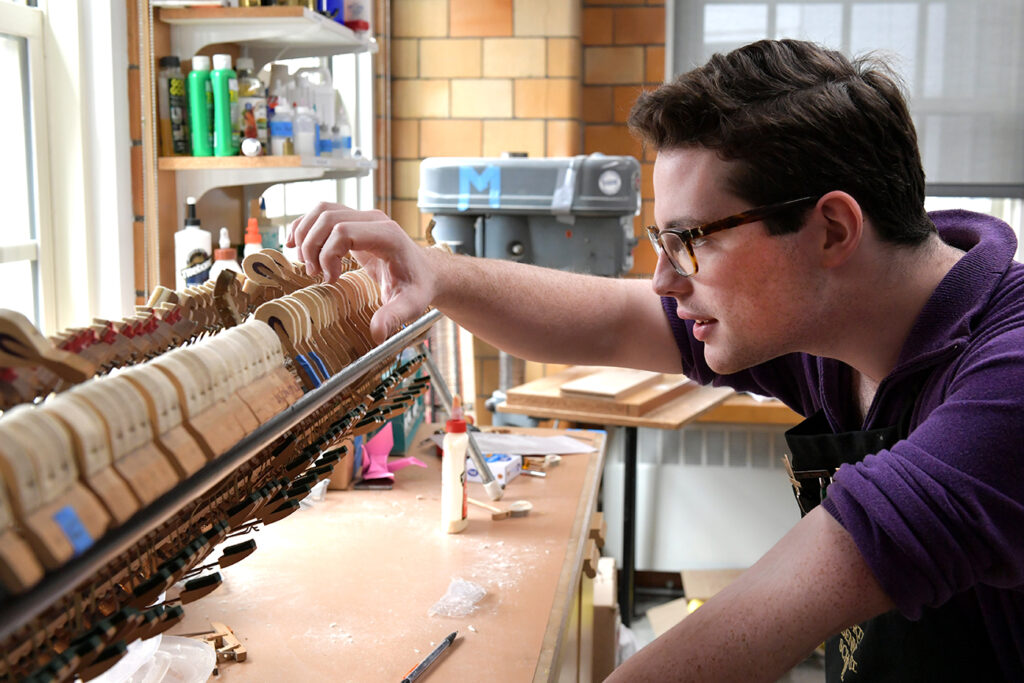 Will is a Teaching Assistant in the Piano Technology department, and while he acknowledges that he'll never be compared to famous classical pianist Emanuel Ax, he has a few special talents that his students might not know about: he's an expert on repairing finicky old spinets, and he's a serious musical theater performer. 
He started performing in community theater as a child, and all of his family members sang together in choir. A serendipitous meeting between his father and two NBSS Piano Technology graduates who sang in the same choir eventually led Will to NBSS.
Unsurprisingly, it wasn't a direct route.
Studying music education at a New Jersey college didn't meet Will's expectations, so after freshman year, his parents encouraged him to work for Matthew Onigman PT '06, PA '07, one of the NBSS grads from the choir. He left college and began "sweeping up, making rough cuts, and putting tools away," at Matthew's shop. "I fell in love with the work," Will says.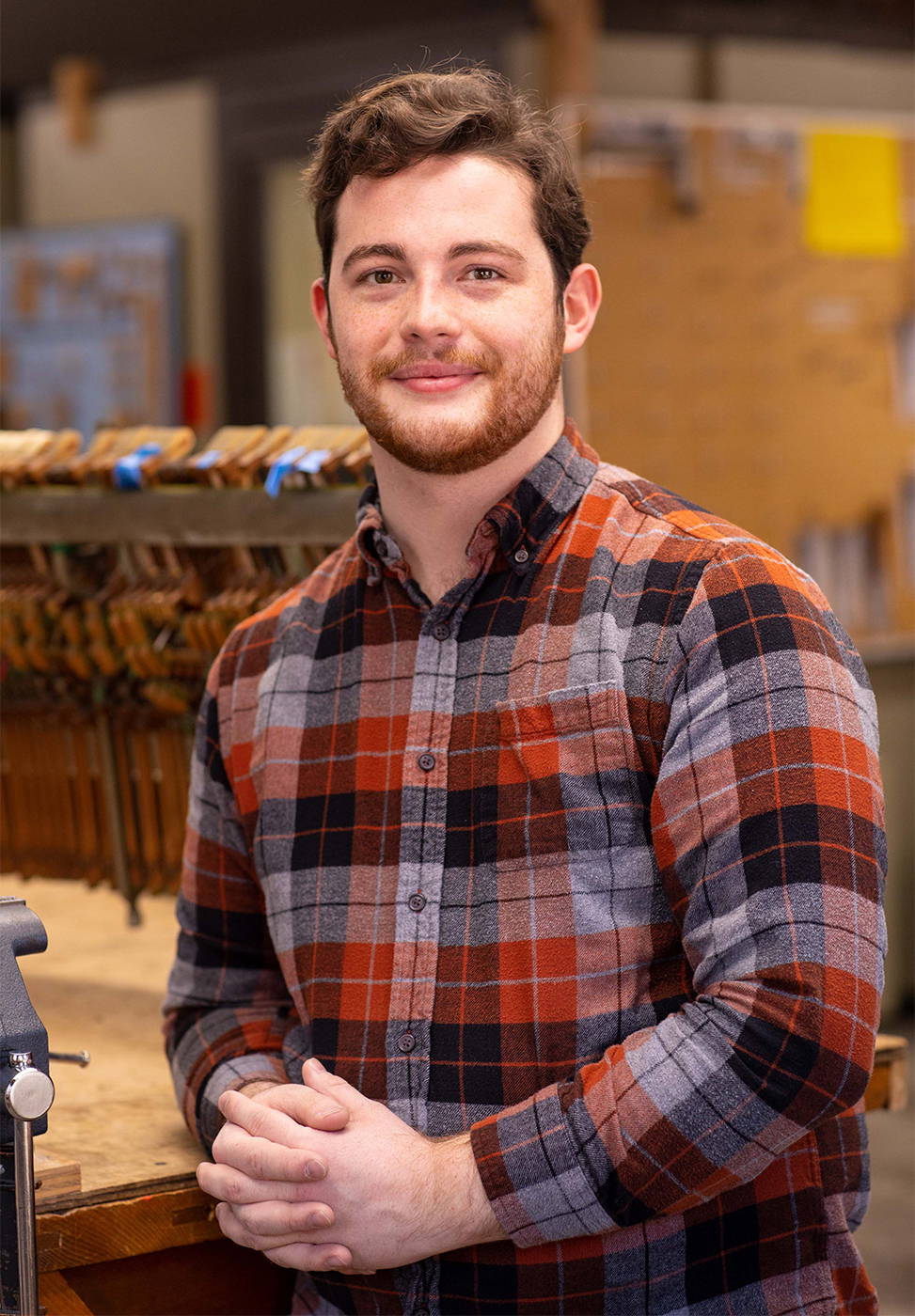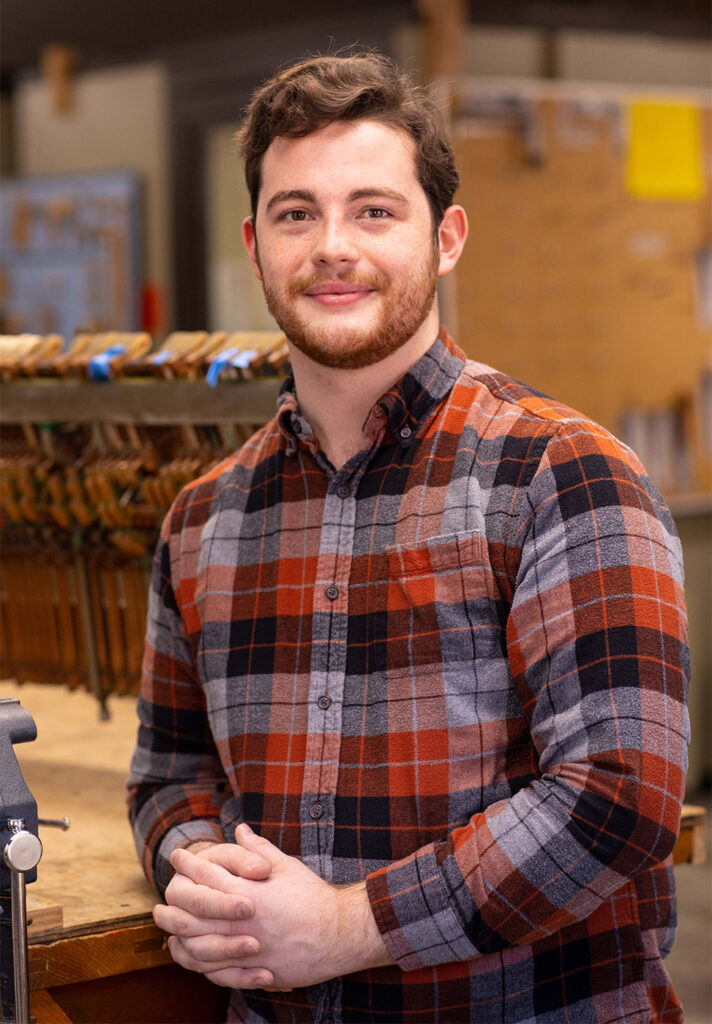 One weekend when Matthew was traveling to NBSS to pick up materials, Will joined him. And for Will, "the school immediately felt like home."
He worked with Matthew for two years as a shop assistant, "tuning here and there, and learning basic skills," while also providing support for Sing for Hope, a non-profit that in part, places artist-designed pianos in public spaces. "There were 50 pianos across the entirety of New York City," he recalls. "And I was taking the subway from piano to piano. I really wanted to be part of something that huge." In his performing life, he was singing with every musical theater troupe he could find.
In 2018, after a backstage chat with several actors 20 years his senior, Will agreed that he needed a "Plan B" career if performing didn't pan out. He enrolled at NBSS later that year, earning his diploma in Basic Piano Technology, and then moved back to New Jersey after graduation to work as a self-employed piano technician. 
In March 2020, he was ready to follow his dream: move to New York City and pursue a stage career.  
Instead, the pandemic shut down Broadway and stages across the world, forcing Will to take a second look at his priorities. "The pandemic gave me the sense that I don't need to make money from theater to enjoy theater, and I needed to know where my next meal was coming from." 
So when the opportunity arose for Will to become one of a new cohort of Teaching Assistants in several NBSS career training programs, he was ready.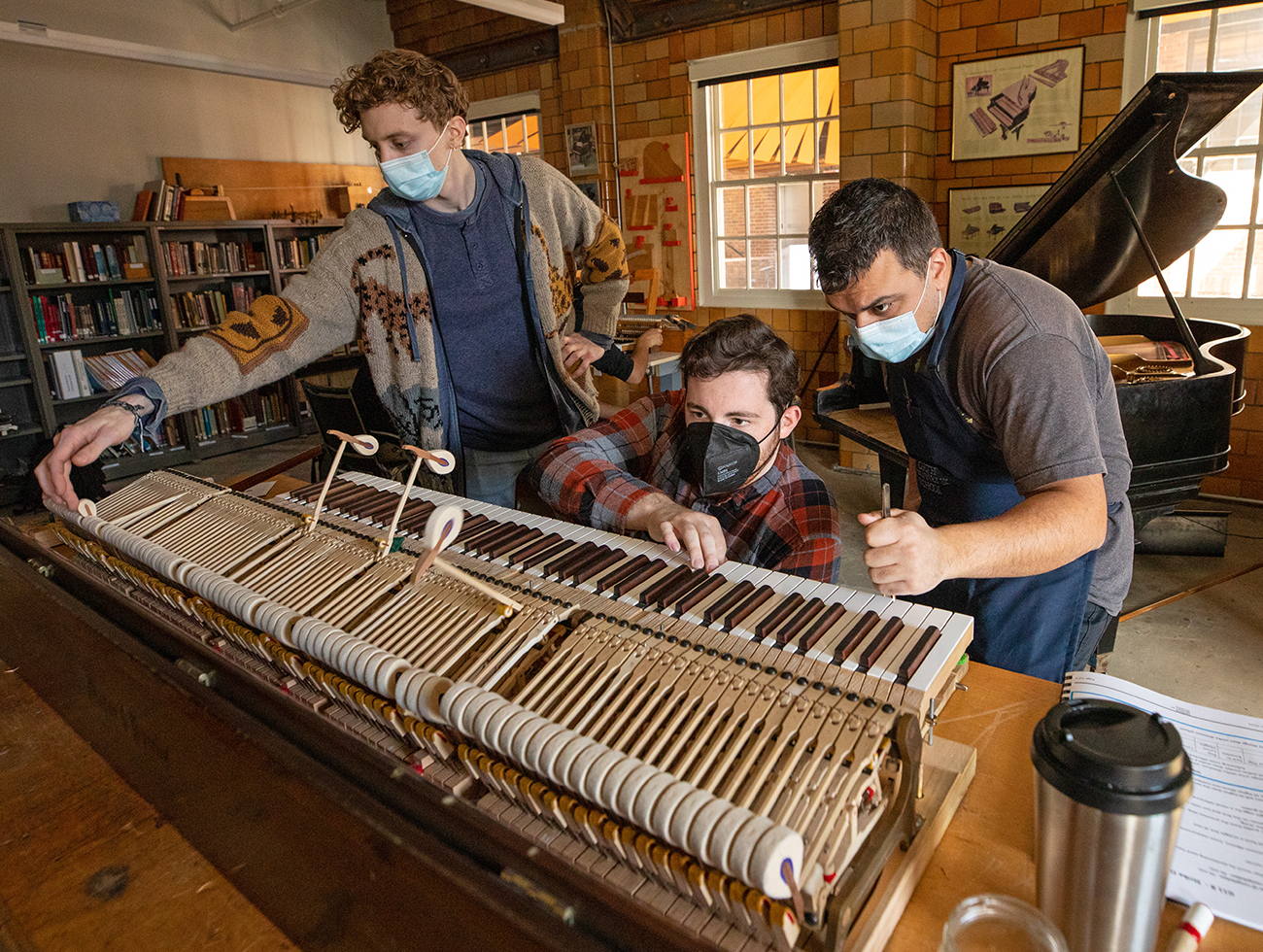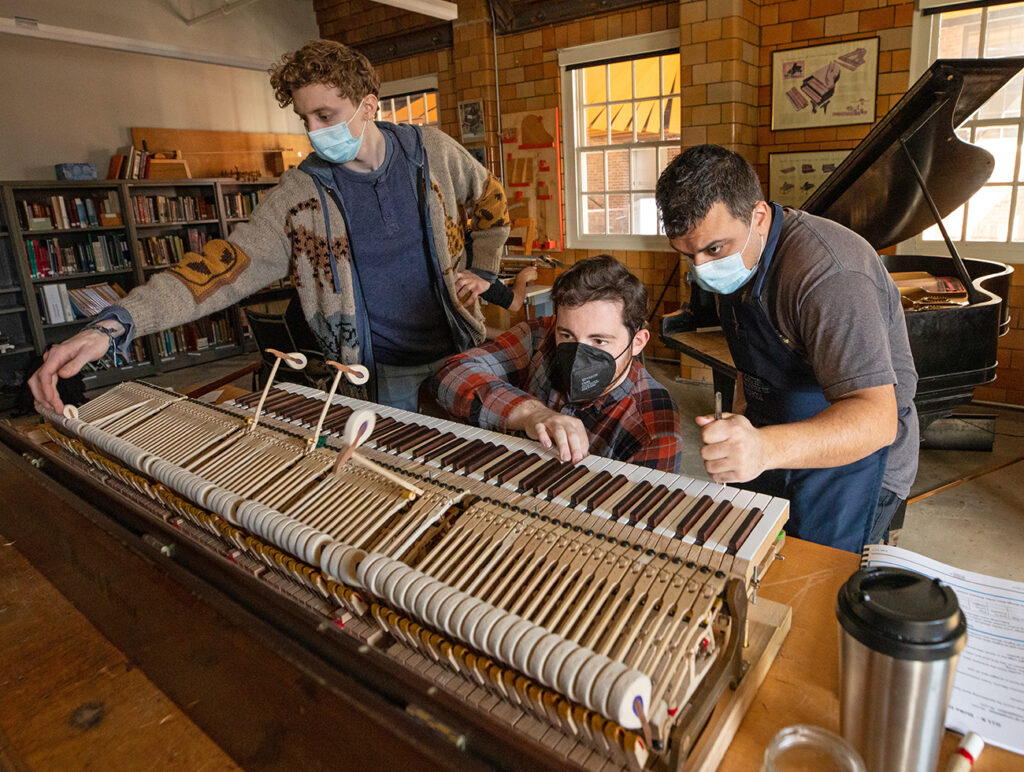 Teaching others was not a new venture for him, and Will says he's always known that teaching would eventually fit into his career. He'd completed several education courses and a teaching practicum in New Jersey, had taught beginner flute, clarinet, and saxophone, and also unofficially tutored fellow classmates at NBSS. Those experiences all helped him hone skills of mentoring, coaching, and breaking down concepts for students.
He's now in his third year as a TA, and says, "I love teaching. I love every minute of it. To work with people and have a profound effect on their lives is really special and incredibly humbling. It's amazing that there will be people out in the field who will think of me and what I've taught them when they're out tuning a piano, who have learned specific skills from me."