A Bridge From the Classroom to a Career
December 14, 2022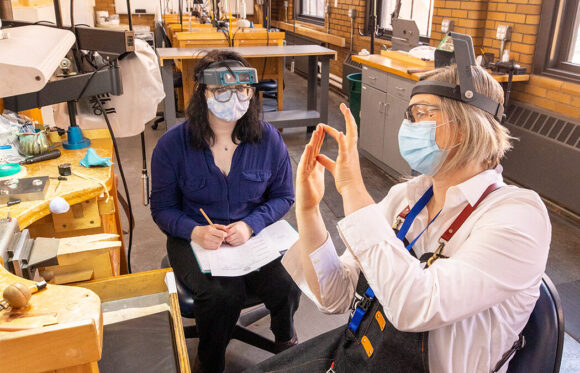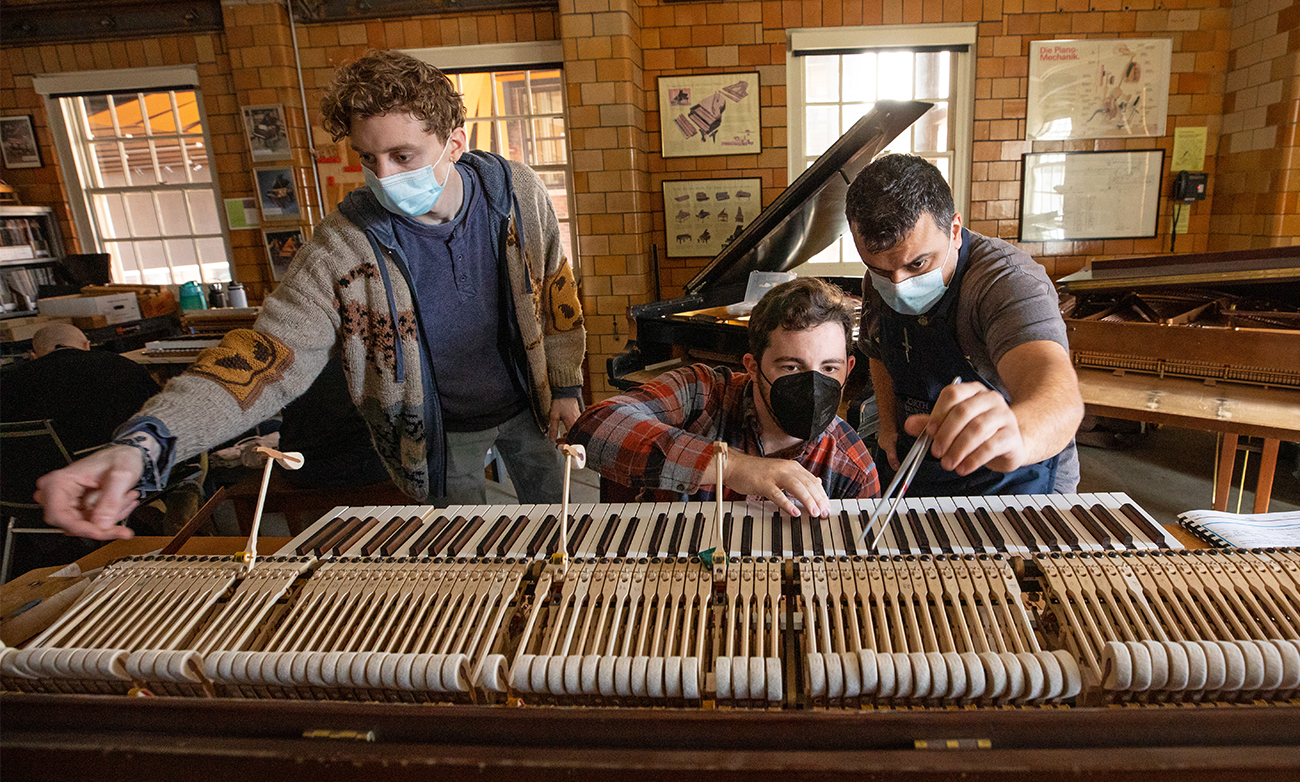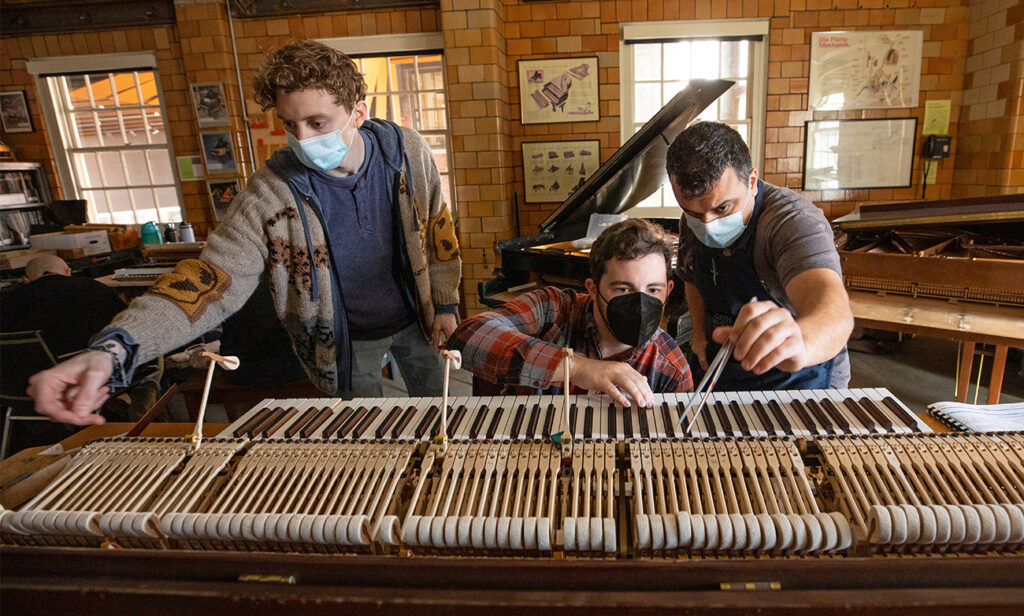 Even from its earliest days, North Bennet Street School has continuously adapted, adjusted, and flexed in its offerings to serve an ever-changing community. The creation of a Teaching Assistant (TA) program is one of the School's latest innovations, developed in response to the urgent need for increased faculty and student support during the pandemic.
Funded in part by a grant from the John & Robyn Horn Foundation in 2022, the TA initiative provides ongoing support for day-to-day instruction in the School's nine career training programs. The broad set of responsibilities for Teaching Assistants includes mentorship, preparing lessons, individual tutoring, and technology assistance, among other tasks.
Beyond meaningful support for instruction, the TA program is also intended to help increase representation at the School, while also aiming to diversify the next generation of crafts- and tradespeople. This reflects and supports the School's ongoing commitment to diversity, equity, and inclusion (DEI).
The past two years, the TA program cohort included recent alumni from across School disciplines. One such new graduate was Emery Williams CA '20, who helped expand possibilities in the Carpentry program. Peter Smith PC '04, Carpentry Department Head, explains just what an impact Emery's support helped make.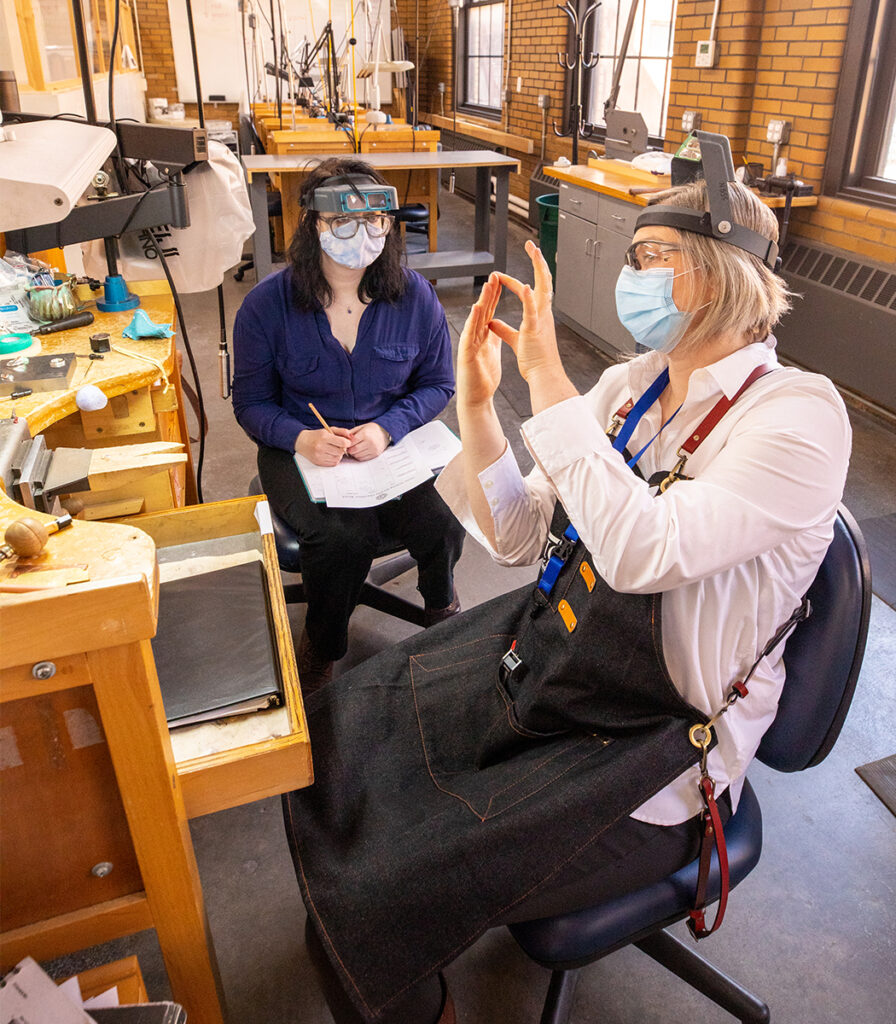 "Emery came on board when we were grappling with how to best manage instruction with new challenges, such as social distancing and the possibility of disruptions from positive Covid-19 cases," Peter shares. "She helped Brock [Leindecker PC '16] and me with both curricular development and setting up Google Classroom, which is very time intensive work. There's no way we could have done that amount of work without her, and the program was greatly supported as a result."
Peter goes on to share how another Carpentry TA was able to explore career options due to the flexibility and financial support of the TA program. "Xiomara [Garcia CA '21] also provided so much help during the year. She was with us part-time, and as a result was able to take on an internship as a project manager for three days a week with F.H. Perry Builder, a highly respected construction company. Now, she's full-time there, a transition no doubt made easier by the flexibility and stability of our TA program."
Speaking of professional development, Marei Dose JM '18, a Teaching Assistant in the Jewelry Making & Repair program, appreciated the ability to dive more deeply into certain topics and technologies in her role. "I was encouraged to delve into new teaching tools, such as our video microscope. This allowed me to hone my skills and, by breaking it down into steps for teaching, to streamline my own process," Marei shares. "Ultimately, I learned a new approach to stone setting and developed a new curriculum on this for the jewelry program."
"We're seeing all the ways that TAs will pay it forward for classes that come after. You can't teach experience, and the TA program provides that bridge between the classroom and a real job site in the trades."
Of course, student support is central to the initiative. By providing much-needed general instruction, TAs help make space for faculty to attend to other needs.
Piano Technology Instructor Emily Townsend PT '07, PA '08 explains, "Our TAs are so helpful in guiding and assisting in the classroom. With them being available, I gain an extra thirty or forty minutes a day for working with other students, networking for the program, or setting up internship opportunities."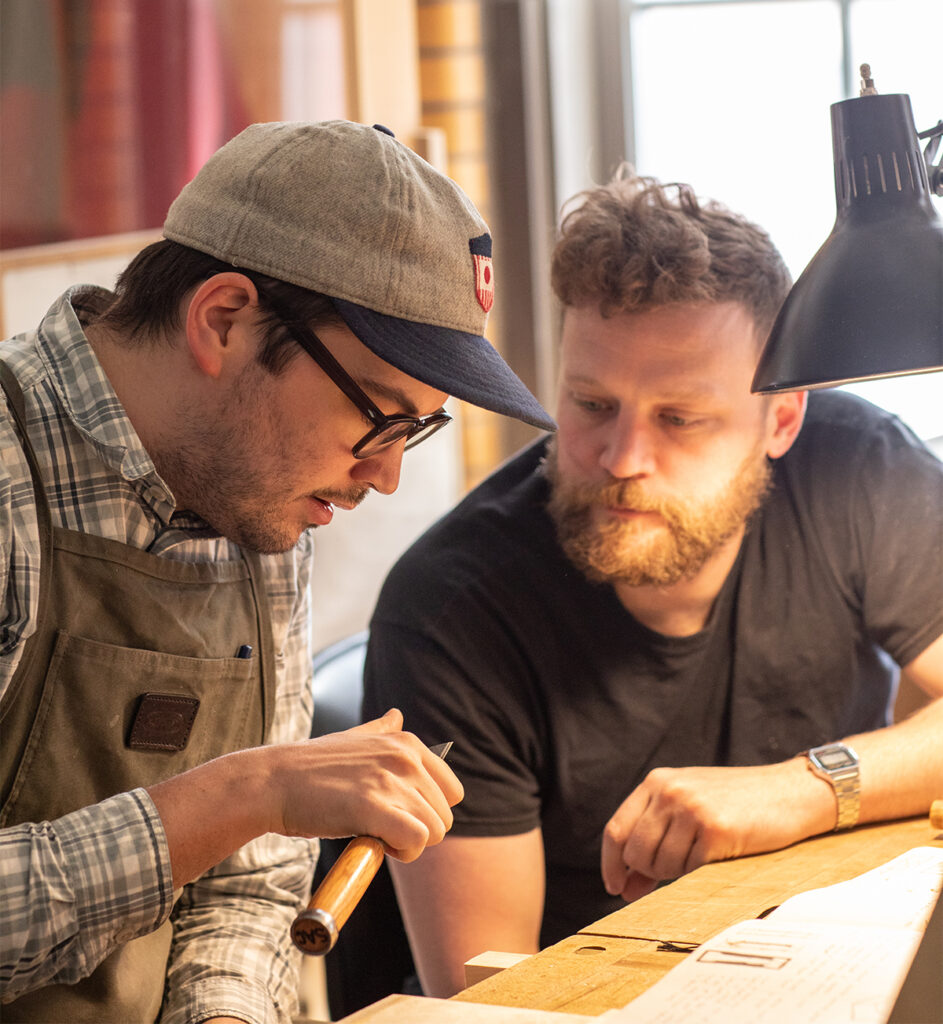 The School is increasingly serving students who are neurodiverse or who have differentiated learning styles. Teaching Assistants similarly provide space for instructors to work with these individuals. In some cases, as in the Basic Piano Technology program, the TAs themselves can lend support to students directly.
"Will [Roper PT '19] is open about his neuro- divergence," Emily explains. "As a TA, he's connected with students who experience similar differences in the way they work, and acts as a touchstone for them in moving through the program. He's a real resource in this way."
Even in two short years, the TA program has already grown, with dedicated resources from the School and through generous philanthropic support to offset the cost of adding these new staff across program areas. Piloted in 2020 with four Teaching Assistants, there are now nine total—one in each career training program. The School is continuing to refine the program, and faculty are excited by the possibilities.
"We're seeing all the ways that TAs will pay it forward for classes that come after," says Peter. "You can't teach experience, and the TA program provides that bridge between the classroom and a real job site in the trades."
Meet Some of Our Recent TAs
July 6, 2022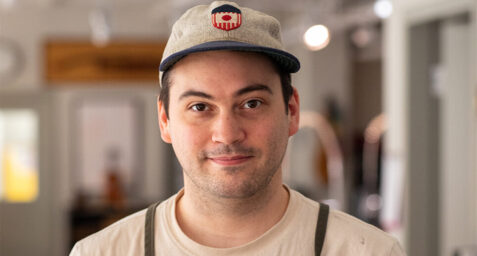 This article is from our 2022 Annual Report. Read more stories from the issue or view more issues here.