Read the 2022 Annual Report
January 2, 2023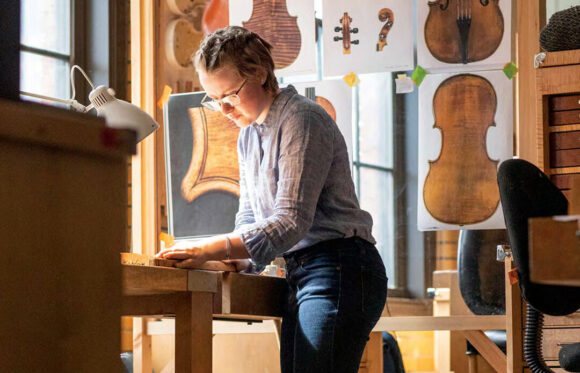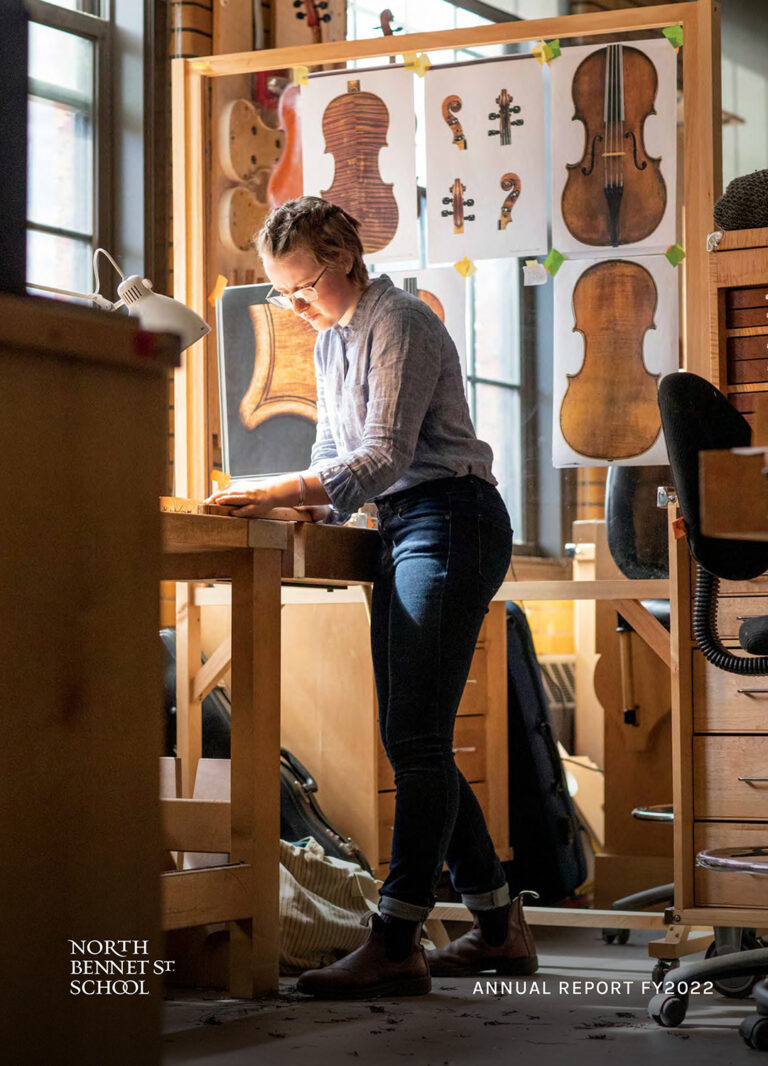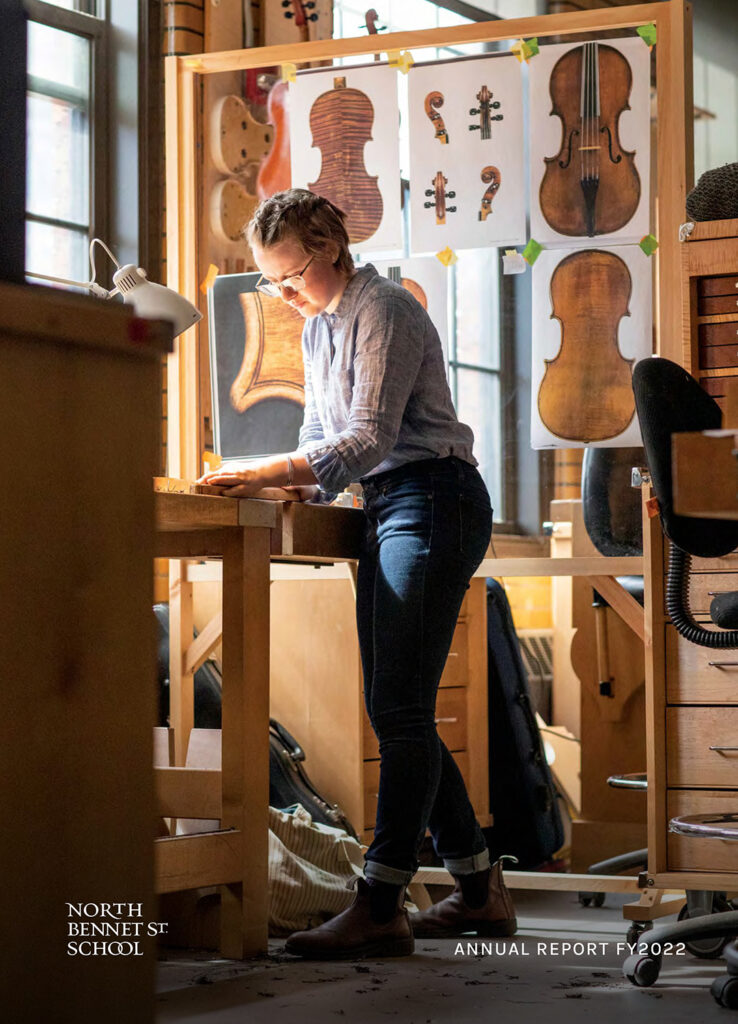 Each year, we reflect on the success of North Bennet Street School's entire community with our Annual Report. The latest issue for fiscal year 2022 is now available.
Last fiscal year was spent on quiet and intensive work at NBSS: keeping steady, staying healthy, and reflecting thoughtfully about how the School might grow into its next chapter. Last year showed us again that the NBSS community is generous and steadfast, but also open to the natural evolutions and new opportunities of a healthy organization. We welcomed a new Board Chair, a new full-time faculty member, new Teaching Assistants, and new ideas through a thoughtful strategic planning process.
The stories in this year's Annual Report show NBSS to be a dynamic, adaptable, and flexible institution. To our community of supporters: thank you for everything you do, for all the ways you champion our work and extend the NBSS mission into your own life and communities.
Read several featured stories including:
Click on the image above to download a copy of the entire report (PDF). You can also view previous issues of the Annual Report and other printed work on our Publications page.