Nathan Abbe VM '20: A Violin Architect
July 6, 2022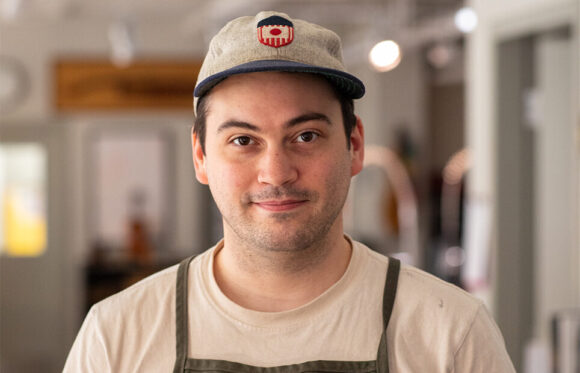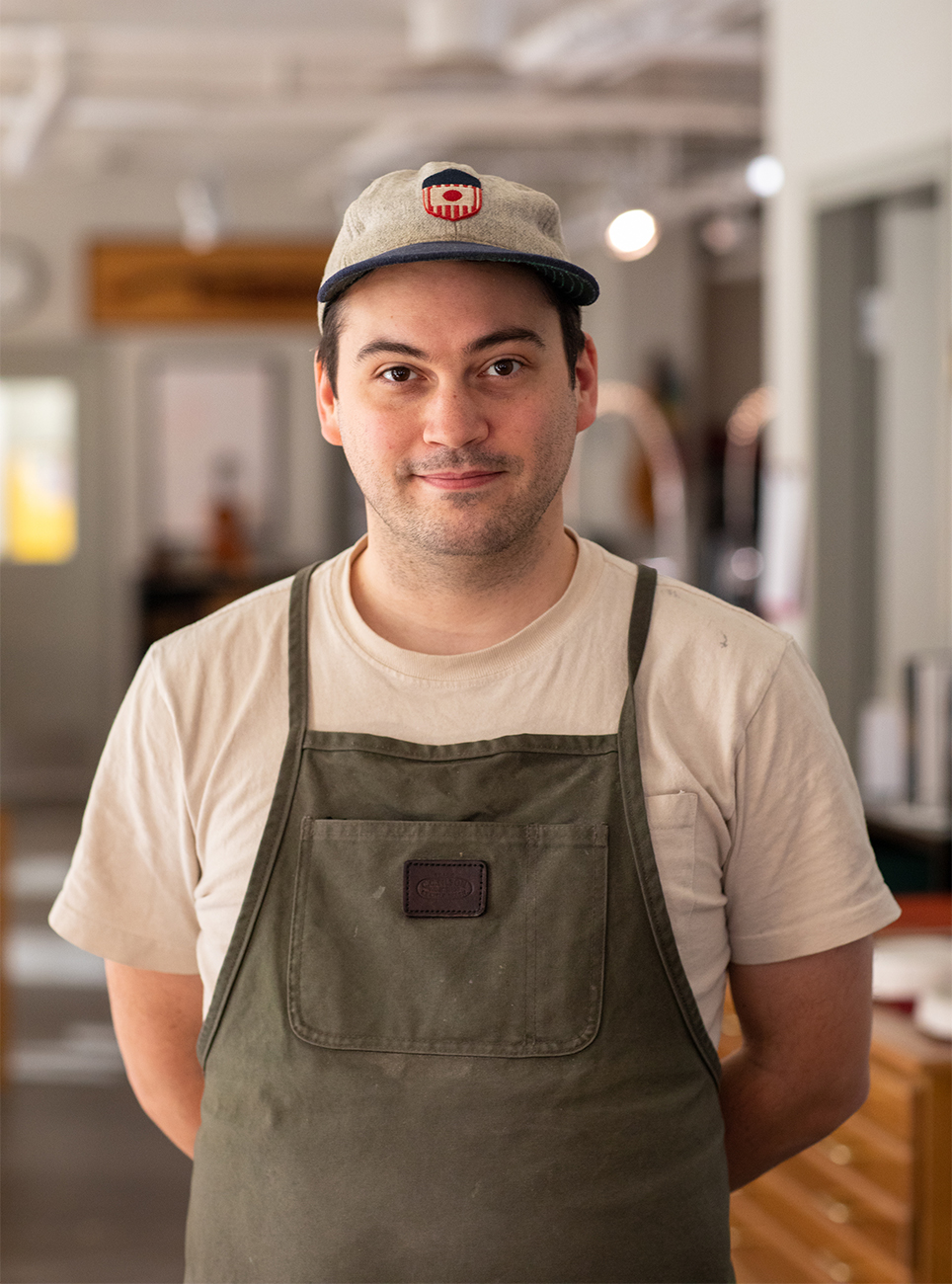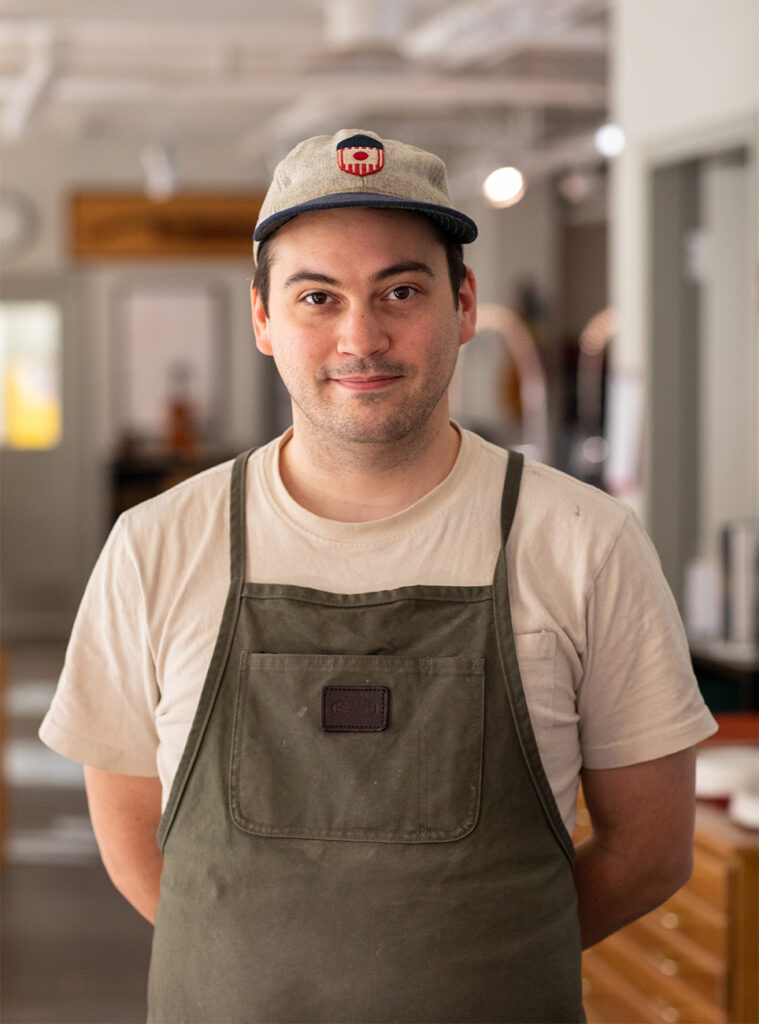 How a love of design and fabrication led Teaching Assistant Nathan Abbe VM '20 to his lifelong career
Peering inside a violin, Nathan Abbe VM '20 can't help but see a miniature building. "They look sort of like cathedrals," Nathan smiles. "There are walls, which are the ribs, and a lining attached to the ribs, which gives the plate more of a surface to glue to. It's like having a column, beam, and floor structure." 
Today, Nathan is a Teaching Assistant at North Bennet Street School (NBSS) in Violin Making & Repair (VM), the same three-year program he completed in 2020. He is a skilled maker of these mini, musical "buildings." But more than a decade ago, his focus was on designing actual buildings—earning a bachelor's in architecture from Pratt Institute.
At Pratt, Nathan gravitated to sculptural courses, mastering how to use computer-aided design (CAD), laser cutting, and 3D printing to create fabricated models. Every chance to work with his hands was incredibly "refreshing." By graduation in 2011, he realized he didn't actually want to be an architect. Instead, he landed a Brooklyn, New York-based job as Fabrication Manager for high-profile contemporary artist Daniel Arsham. 
"I found myself making sculptures and learning a ton of new skills, like silicone mold-making, plaster casting, and working with resins," Nathan recalls. Whether molding and casting the thousands of sports balls that formed a glowing purple cavern in Daniel's "Circa 2345" exhibition (one of Nathan's favorites), or fabricating pieces for multimedia collaborations with celebrities like musician Pharrell Williams or actor Juliette Lewis, Nathan says his five years with the blue-chip artist taught him how to plan, execute, and push boundaries as a maker. 
At the Polich Tallix Fine Art Foundry outside New York City, Nathan continued fabricating. "They make some of the most monumental cast-metal works in the country," including the iconic Oscar statues, Nathan explains. But eventually, he felt ready for a change. "I came across North Bennet Street School and thought, 'That's it.'"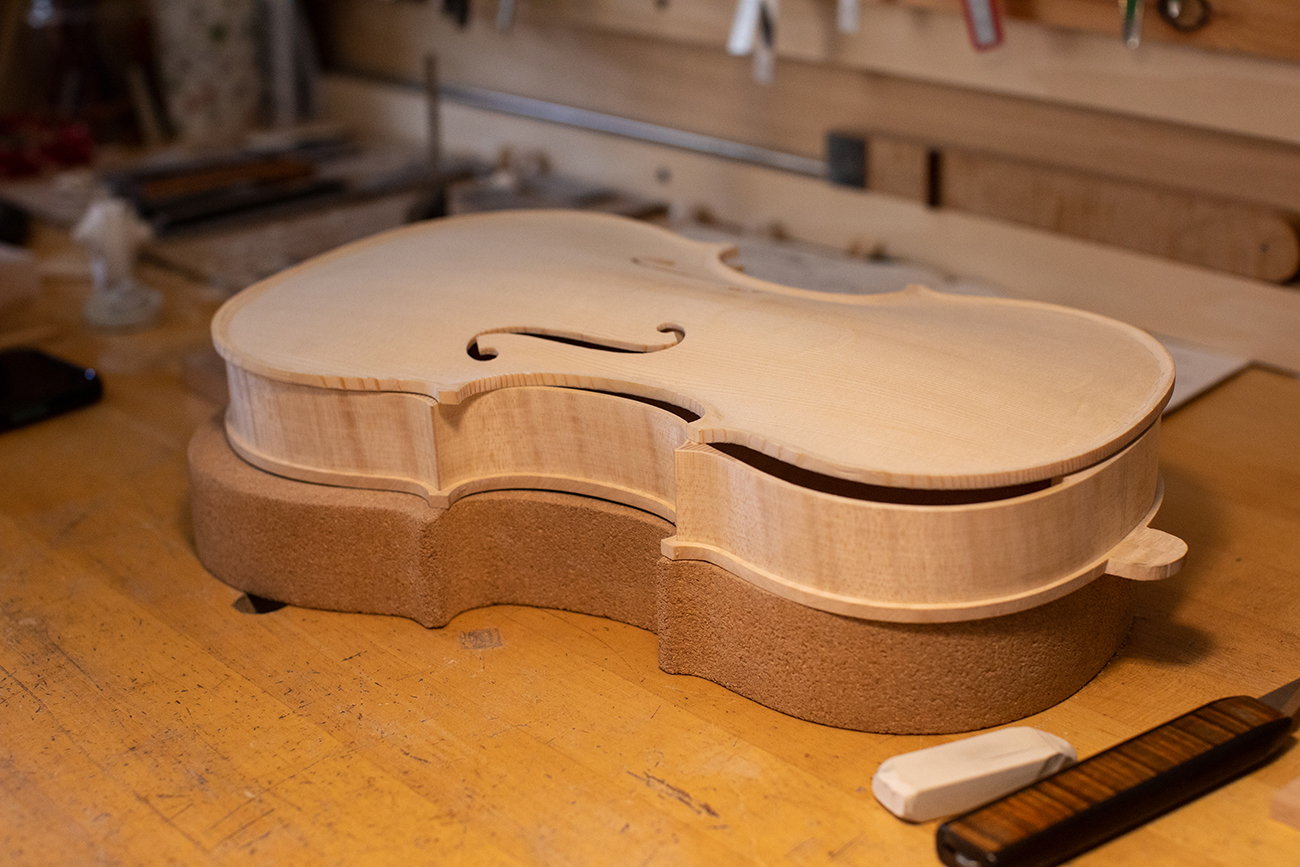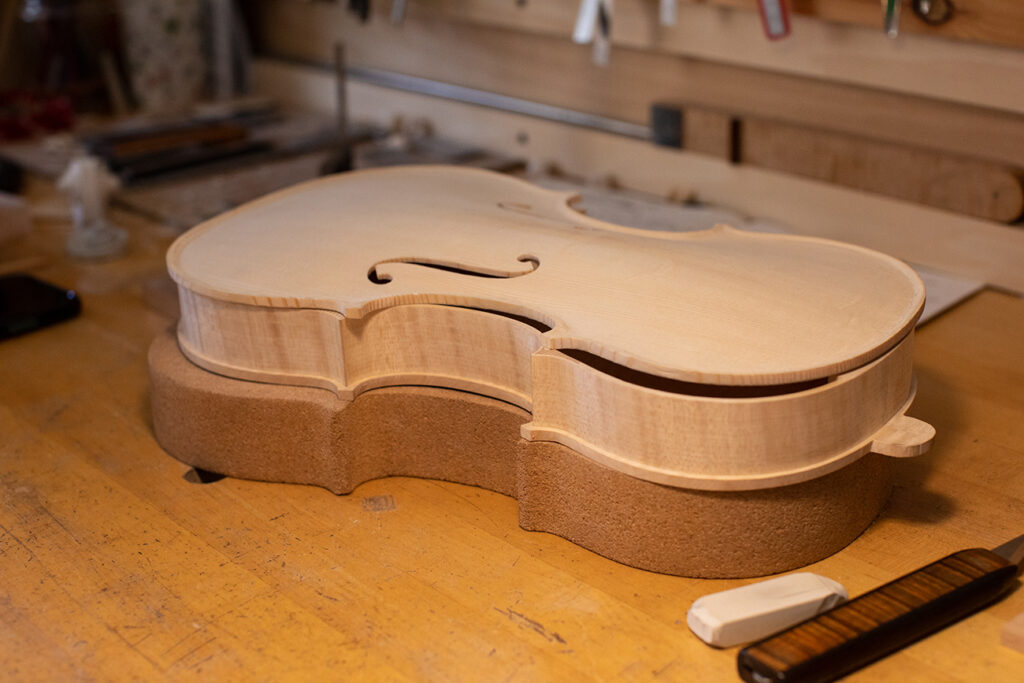 "I still get to incorporate all the things that I loved from these previous lives," Nathan says. "Violin making is so sculptural. There's such a freedom in movement for certain aspects of the process. But it's also extremely precise. We make things to within a 10th of a millimeter. Ideally, a 100th of a millimeter. And if you're doing restoration, you have to have a robust ability to plan." 
Roman Barnas, Violin Making & Repair Department Head and Instructor, says Nathan's architectural eye for shape combined with his exceptional technology and communication skills have made him not only "well primed" for the program, but also a cutting-edge Teaching Assistant.
Roman isn't alone in his praise. In addition to the numerous merit awards Nate won as a student, he recently received the NBSS Violin Making Award for Excellence in Craftsmanship. This award and its accompanying prize recognize the skill and care that Nate put into his instruments, and is juried by a panel of leaders within the field. Notably, the Award's panel was also unanimously impressed with Nate's drawings, and a written paper he produced as well.
His breadth of knowledge was on full display when Nathan recently showed students how to use architecture software to analyze the curves of Antonio Stradivari's 1715 "Titian," one of the master luthier's most famous violins. 
"This spot here is where the instrument rests in the case—it wears down and flattens out," explains Nathan, pointing to geometric lines that overlay a 3D photo of "Titian." A small gap reveals clues about the instrument's original dimensions, when its maker first held it more than 300 years ago.
Through NBSS, Nathan says he's found a lifelong career as a luthier. "This is a life of passion, of something that we choose to do for ourselves… doing quality work that we can be proud of," he says.
"Violin making is so sculptural. There's such a freedom in movement for certain aspects of the process. But it's also extremely precise."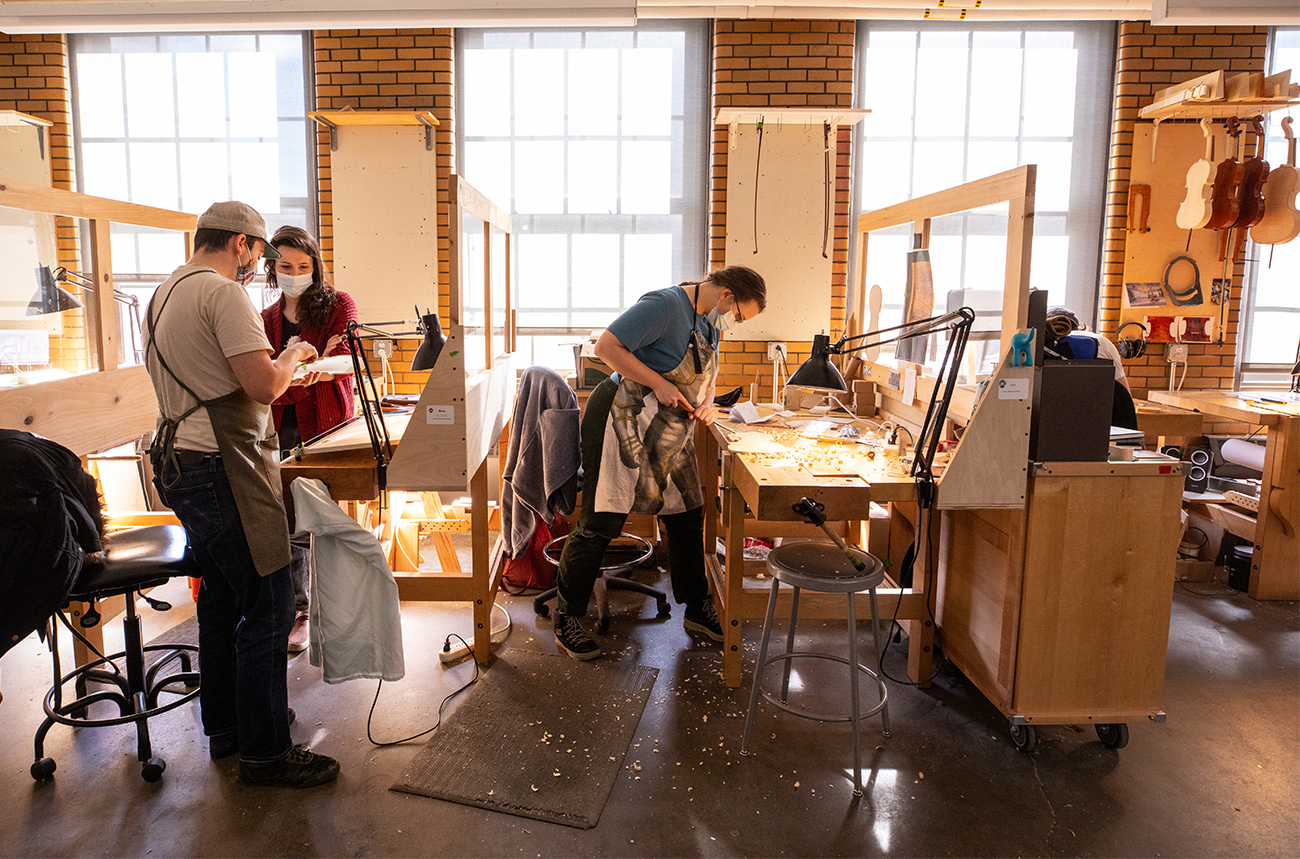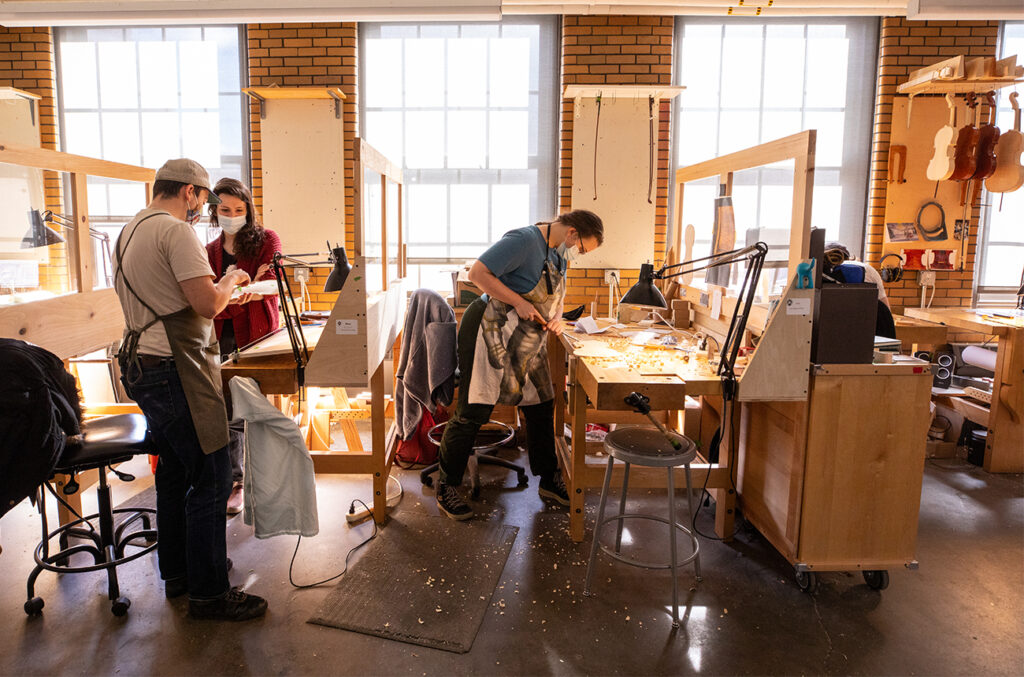 Thanks to a grant from the Massachusetts Charitable Mechanic Association and the expertise of Teaching Assistant Nathan Abbe, the Violin Making & Repair program has a powerful new tool—a Glowforge Pro laser cutter, which uses a hair-width beam of light to cut materials.
This story is part of the 2022 issue of Benchmarks magazine. View more Benchmarks stories here.