New Tech Cuts More Paths for Hands-On Crafting
July 5, 2022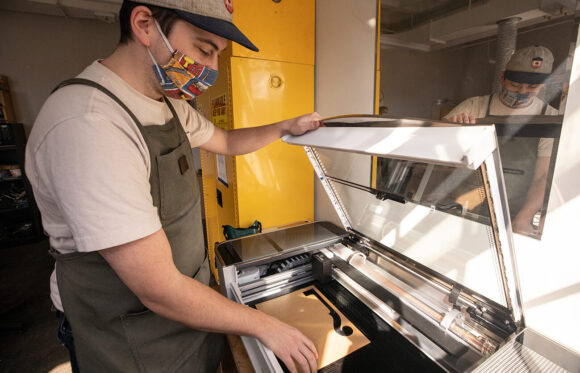 Visit any program at North Bennet Street School, and you can quickly spot the decades-long impact of the Massachusetts Charitable Mechanic Association (MCMA). Just look for the little red stickers on our machinery, says Melissa Gallin, Director of Institutional Support at NBSS. "These indicate all that MCMA has done for the School," she explains. "[MCMA] enhances the training we provide year after year by making it possible to purchase new tools and machinery."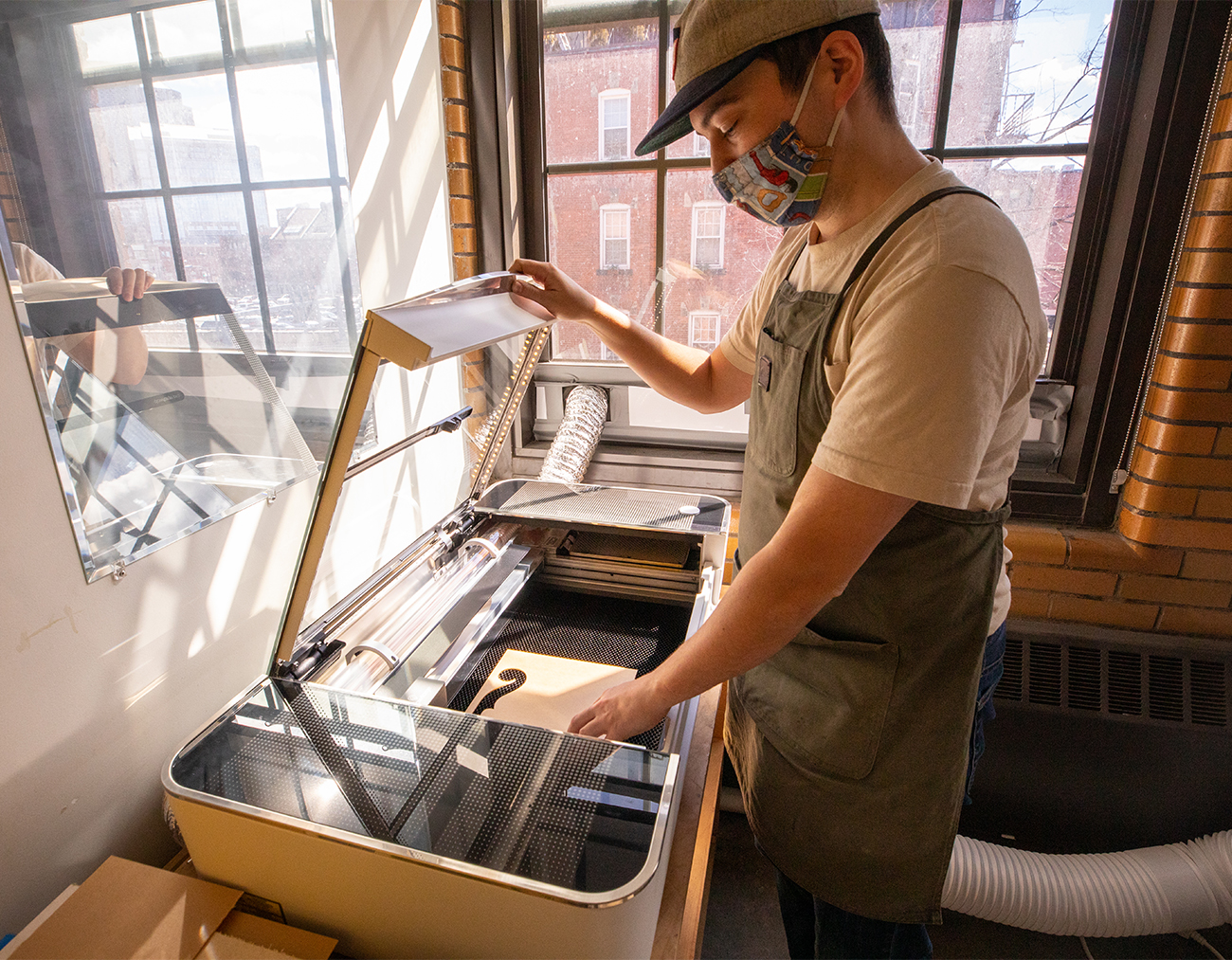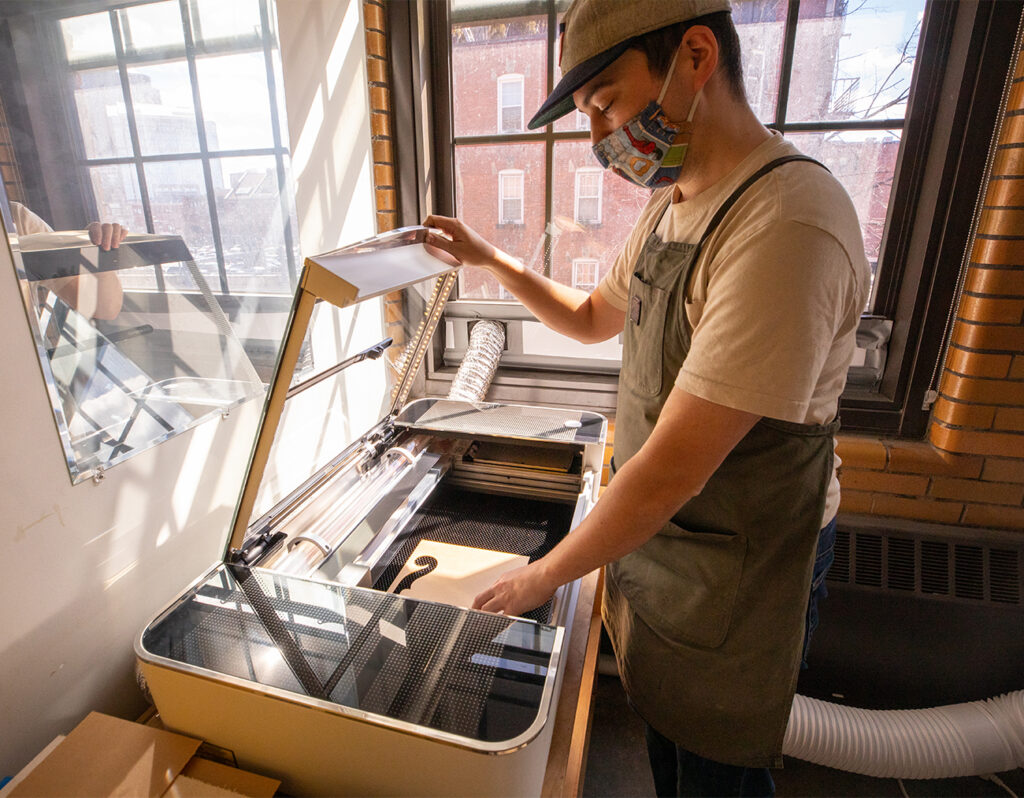 Thanks to a recent MCMA grant, and the expertise of Teaching Assistant Nathan Abbe VM '20, the Violin Making & Repair (VM) program has a powerful new tool—a Glowforge Pro laser cutter, which uses a hair-width beam of light to cut materials. The Glowforge lets students and instructors quickly and precisely test out shapes and templates (as large as a cello), so they can focus on the hand work involved in traditional violin making. "It gives us great flexibility working with different models and styles of instruments," says Roman Barnas, VM Department Head and Instructor.
Previously, students would spend days arduously filing plastic or metal templates before they could even begin wood shaping. Now, they can swiftly laser cut and test a template. "We can then hop back on the computer and within five minutes make an adjustment and print it out [on the Glowforge] again," says Nathan, an expert in the technology given his background in architecture and fabrication. Standardized, laser-cut templates also let new students all start at the same place and skip some frustration. "It helps develop the eye much quicker," Nathan says. 
According to Roman, the Glowforge is useful for students trying out shapes inspired by violins of the 17th- and 18th-century Italian masters, using sophisticated design software on tracings or CT scans of these revered instruments. Not a week goes by without overhearing Roman in the workshop excitedly coming up with new ways to use the laser cutter, Nathan laughs.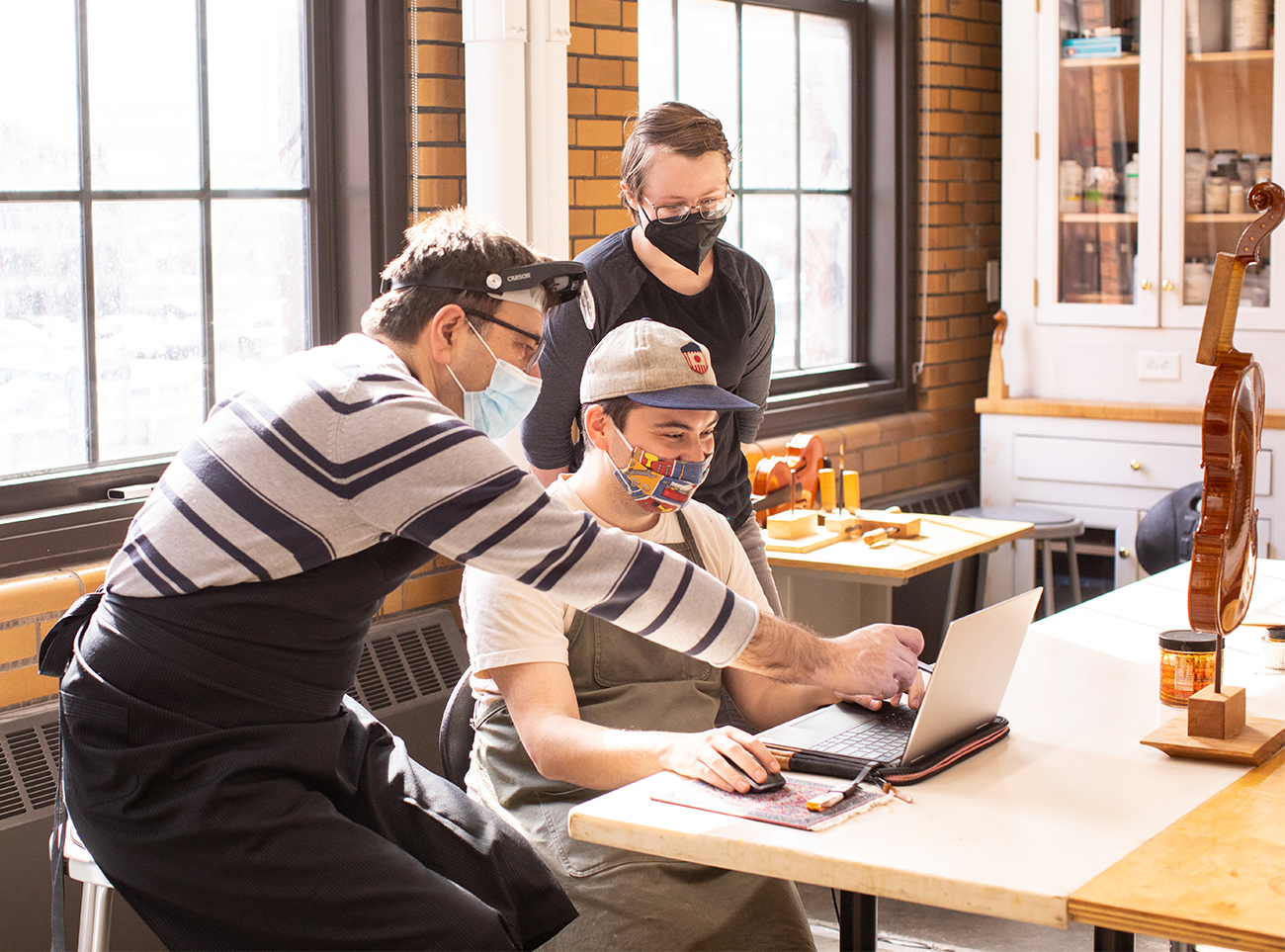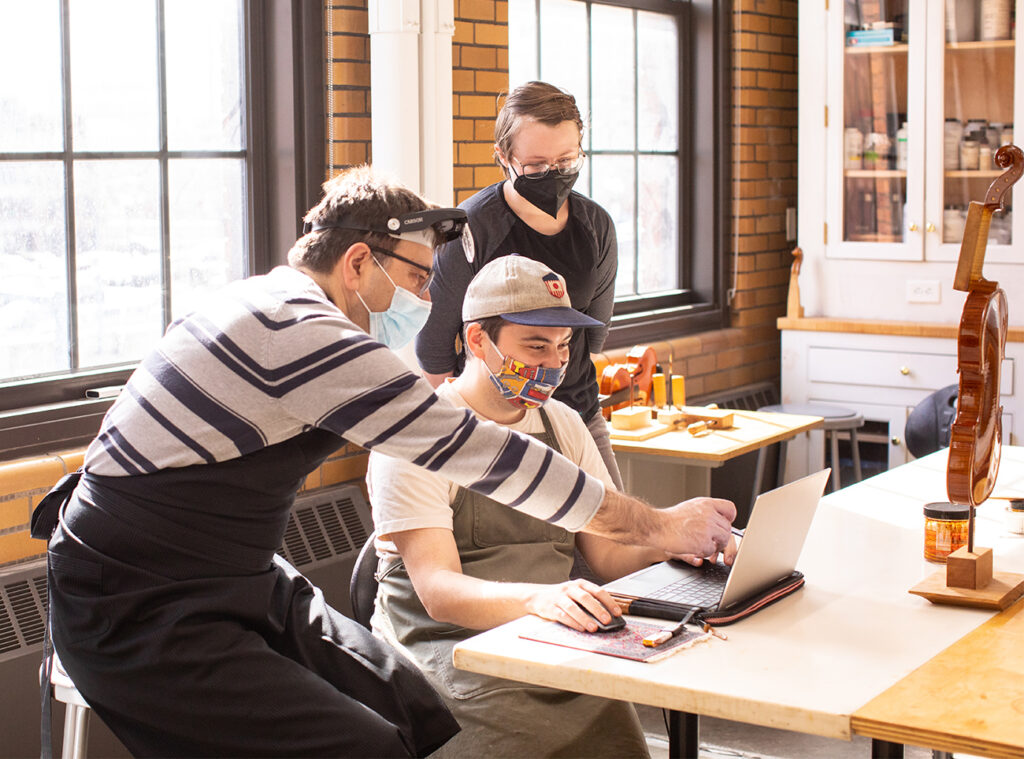 "[The Glowforge] helps us implement our ideas faster, which is great," Nathan adds. As makers, they are constantly deepening their understanding and developing the styles of their instruments based on classic Cremonese masterpieces, and the laser cutter helps speed up the implementation of their ideas. While they still have to design the template, the machine cuts it quicker, so they can return to making the violin by hand. 
Nathan stresses that the technology allows for more hands-on work where it matters most, never replacing it—or the soul each maker's hand adds: "You could be the best craftsperson in the world and make the technically nicest instrument, and it wouldn't be as valued as somebody who is really sculptural with it."

Discover how a love of design and fabrication led Teaching Assistant Nathan Abbe VM '20 to his lifelong career.
This story is part of the 2022 issue of Benchmarks magazine. View more Benchmarks stories here, or download a pdf of the entire issue.