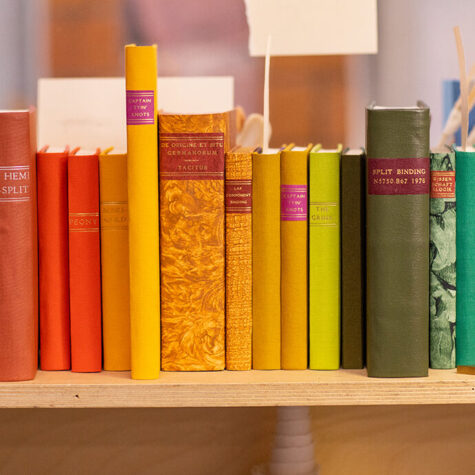 2022 Exhibition Guided Tour
Thursday, August 25, 2022 4:00pm - 5:00pm
North Bennet Street School, 150 North Street, Boston
Featuring displays of typical objects, tools, and materials from our career-training programs, the 2022 Exhibition is a behind-the-scenes look at the craft and care of making. Part science exhibit and part gallery show, the displays offer insight on how craft- and tradespeople create objects that last—be it a chair, a necklace, a book, a lock, a building, or an instrument—revealing how the act of making matters in our everyday lives.
We're offering a regular series of guided tours. Register to reserve your spot.
Tuesdays at 10:00 am
Thursdays at 4:00 pm
Exhibition open to the public Friday, May 6 – Friday, August 26, 2022

Regular exhibition open hours (for self-guided tours): Monday – Friday, 9:00 am-5:00 pm, Saturdays 10:00 am-2:00 pm

Health & Safety: Masks are optional for vaccinated individuals while at NBSS, or at School-sponsored events. Unvaccinated individuals should wear a mask at all times. Thank you.